Group psychology and group psychotherapy is now recognized as a specialty. However, we are in need of additional evidence-based studies. This month the American Group Psychotherapy Association (AGPA) and its affiliated organization, the Group Foundation for Advancing Mental Health, announced funds are available to support studies.

The Group Foundation for Advancing Mental Health has funds available to support original critical research reviews, either qualitative or quantitative (particularly meta-analyses), that focus on some selected area of group psychotherapy. More specifically, the Group Foundation is interested in reviews of studies of:
Treatment outcome either for selected clinical issues (e.g., depression) or cost effectiveness.
Specific process-outcome relationships (such as the association between interpretative work and outcome).
Specific group formats and approaches (such as psychoeducational groups for stress management).
Individual differences that impact group treatment (such as race/class/gender or member attachment).
Comparisons of group therapy to other forms of treatment.
This call for papers is a new direction for the Foundation's research program in order to maximize the impact of the research in the field. Grants of up to $5,000 may be awarded, depending upon the significance and quality of the proposal to the field and the experience of the investigative team and the number of grant applications received.
Karen S. Travis, LCSW, BCD, CGP, FAGPA, chairwoman of the Group Foundation, emphasizes The Group Foundation is dedicated to supporting the advancement of research and fosters research demonstrating effectiveness of group therapy for a variety of patient populations and diagnoses.
More information about funding from the Group Foundation for Advancing Mental Health is available on their research grants pages and the foundation's main page.
In addition to the call for evidence-based research, Jen Martin, PhD; Joshua Gross, PhD; and Meredith Tittler are hard at work designing and surveying APA-accredited internship sites providing group therapy training. Here is a sample communication from their call for participation:
Hello APA Internship Training Director:
APA's Div. 49 (Society for Group Psychology and Group Psychotherapy) has created a brief survey to collect information about APA-accredited internship sites that provide group therapy training opportunities. Div. 49 will publish this information as a searchable database of training sites that offer group training on their website. Our hope is to facilitate an efficient and accurate search process for internship applicants interested in group specific training.  
The survey will take approximately 5-8 minutes to complete. If you are no longer the training director, it would be helpful if you would pass this email along to them. We believe this will be a beneficial resource to both training sites and intern applicants and thank you so much for your time. For questions, feel free to contact Div. 49 Member-at-Large Jen Martin with any questions.
This is extremely important for Div. 49. As of this writing, group psychology and group psychotherapy are not listed as evidenced-based therapies in Div. 12's alphabetized list of psychological treatments. 
I have been in touch with Gary Burlingame regarding group therapy as an evidenced base therapy, and he is working on getting group psychotherapy recognized right now. In the not-too-distant future, group psychology and group psychotherapy will be on Div. 12's list of psychological treatments, with your help.
Burlingame, Strauss, and Joyce (2013) have established that sufficient data, (i.e., meta-analyses of group treatment protocols made up of RCTs) show that the group therapy modality is as efficient and effective as individual therapy. 
We hope you will consider answering one of these calls to further the evidence and resources available for group psychology and group psychotherapy practitioners. 
Reference
Burlingame, G., Strauss, B., & Joyce, A. (2013). Change mechanisms and effectiveness of small group treatments. In M. J. Lambert (Ed.), Bergin & Garfield's Handbook of psychotherapy and behavior change (6th ed.) (pp. 640-689). New York: Wiley & Sons.
And, if you really want to go the extra mile, drop us a line letting us know your thoughts about evidenced-based group psychotherapy. That feedback, along with articles or brief reports and news items, can be emailed directly to Tom, as can Letters to the Editor. 

Tom Treadwell, EdD, TEP, CGP
Editor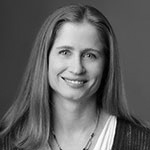 Leann Terry Diederich, PhD
Associate Editor