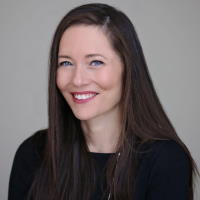 Recently I was invited to speak at the Association of University and College Counseling Center Director Conference (AUCCD) in honor of my mentor, Jack Corazzini. Jack was being awarded a lifetime achievement award for the work he did as a director of Virginia Commonwealth University's (VCU) Counseling Center and his mentorship of group therapists over the years. I attended VCU and was lucky enough to observe Jack's therapy group for a year while I was an extern at the counseling center. After the externship, Jack co-chaired my dissertation to study how group therapy patients rely on the group in between sessions. With Don Forsyth, we developed an intervention that asked members to carry the group in their pockets (carry a card that represented the group). Even though Jack died 20 years ago, he was receiving this lifetime achievement award based on the impact he had on so many group therapists, clinicians and counseling center directors.
When I started to work on my presentation, I started to reminisce about my time with Jack and his leadership of the counseling center and the group. In the process, I realized how important he was in shaping who I have become. I never thought I would be a group leader or a therapist. I came to VCU hoping to study how people cope with cancer and doing research in health psychology. I registered for the group psychotherapy course because I needed an elective, but I never thought it would be something that would change my life. When I was talking to a senior student about my classes, she said, "You have to take Group Psychotherapy, and more important, make sure you observe Jack's group." So, when the time came in class to, say, raise our hand, I quickly raised my hand to get Jack's group. I got exactly what I wanted.
Jack's group met twice a week for an hour and a half, and he ended each session with the leaders and me processing the group in front of the members. The members could choose to stay and listen, but they had to be quiet during the process time. No member left the room, and they all wanted to hear what we had to say about them and the group process. Sometimes they commented on the process the following week. I also wrote up group process notes that I left at the front desk so that any group member who missed a group session could read about what happened that week. Jack valued the transparency with the members, and he believed that they benefitted from hearing our thoughts about the group. He did the same for his co-leader and process observers. After the sessions, we would all go into Jack's office to write notes and talk about the session. He would often raise challenging issues like sibling rivalry, death and conflict. It was during those times that Jack revealed personal experiences from his own life. I will never forget what he shared about his father's death, his thoughts on the afterlife and his relationships with his children.
Looking back, I was amazed during the sessions at how the members related to one another. They were much more therapy wise than I was. They offered each other empathy and compassion. They were also appropriately challenging. But Jack — Jack was the secure base in the group. He seemed to know when to be quiet, when to push and when to gently nudge. Often, his interventions made me tear up, and I was vicariously benefitting from the group along with the members. After twenty years of practice, he remains the most talented therapist I have ever seen.
Meeting with the group twice a week for a year and witnessing the members change made me want to be a group therapist. During intakes, when it came time to invite new patients to consider group therapy, there was no fears of selling group to them, no apprehension to recommend group treatment before individual therapy and no worries that new patients would be upset if I raised group. I knew without reservation that group was equal to individual if not more able to address patient's loneliness, sadness, low self-esteem and interpersonal struggles. I had something invaluable to offer them, and I was not afraid of their reactions to group. Most of my patients accepted the referrals.
To this day, I wish I could have thanked Jack for the gift he gave me. Unfortunately, he passed away before I had a chance to say thank you or say goodbye. But when I train this generation of group therapists in my class or supervise their group work, I carry Jack in my pocket. When I am uncertain and afraid to say the wrong thing, I see him smile, and I hear him say to me, "It's not what you do; it's what you do about what you do," and I find the courage to speak up.
As the incoming president of Div. 49, during a time when group is finally acknowledged as a specialty, it is more important than ever to mentor the next generation of psychologists to be group therapists. This generation needs to experience the power of group as I did. It is not enough to read about group therapy or be told "refer to the group because we need members." The next generation needs to feel what it is like when group members finally experience a sense of belonging after years of loneliness, seen and heard after years of neglect and perceive themselves as worthy after years of self-loathing. This is what inspires a passion for group work. As the incoming president, I hope to find ways to lead us to inspiring clinicians. We must also reach out to diverse groups of clinicians and students so that we have more female leaders, more culturally diverse leaders and diverse leaders with regards to sexual orientation, economic status and religion.
Jill Paquin, the editor of the International Journal of Group Psychotherapy, has a special edition coming out that is dedicated to women in group psychotherapy. I reviewed a paper, and what I learned and probably already knew was that few women, compared to men, publish scholarly work in this area. I can't imagine the discrepancy if we looked at or added race or culture. This is not acceptable. We need to find a way to reach out to diverse clinicians and encourage them to write about and study their group work. Again, it comes down to mentoring. I hope that I can inspire our more experienced group researchers and clinicians from Div. 49 to reach out and mentor the next generation of group therapists. I would not be writing this column or leading Div. 49 if it were not for Jack's mentoring of me over 20 years ago.
One small way I thought I could reach out to graduate students interested in group work is to provide them with the link to the list of scholarships and funding opportunities that are out there to attend the American Psychological Association Conference (APA 2020) in Washington, D.C., Aug. 6-9, and the American Group Psychotherapy Conference (AGPA) in New York, March 2-7: