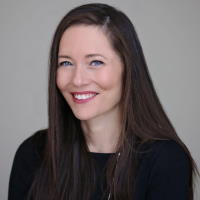 One of the exciting things that George Tasca, the editor of our journal, Group Dynamics: Theory, Research, and Practice, initiated this year is an award for the most impactful manuscript published last year during 2019. George asked the entire editorial board to review all of the articles published. The article that received the most votes received the Most Valuable Paper (MVP). I decided to use this forum to highlight this year's winner and to draw attention to the top three manuscripts that also received accolades by the board. All of the manuscripts are excellent, have the potential to improve clinical practice and inspire research that will move our field forward. If you would like to read these manuscripts, George provides links to the studies in this newsletter.
The article that won MVP this year is Joe Bonito and Joann Keyton's (2019) article, Multilevel measurement models for group collective constructs. It is not surprising that they received this honor based on the important work they have done to highlight the nature of groups and invite us to think about how we measure them. As we know, groups are complex, and one group experience may be very different from another. When we examine how groups influence individuals, it is important for us to make sure we consider how group factors may have influenced the findings. For example, when looking at how an interpersonal process group compares to a cognitive behavioral group treatment, we need to make sure we rule out how group factors (i.e.. differences due to group leaders) influence the findings. It is possible that some leaders are better than others are and more of their members improve, regardless of the type of intervention. Clinicians who are studying groups can rely on multilevel models so that they can examine the effects of groups, leaders, clinic settings or supervisors. 
In addition, Chapman and Kivlighan (2019) received praise for their article, Does the cohesion–outcome relationship change over time? A dynamic model of change in group psychotherapy. Their study addressed a lapse in the literature where researchers failed to study the association between group cohesion and outcome over the course of group therapy. In addition, prior researchers failed to routinely monitor cohesion and outcome session-to-session. Collecting this type of data is rigorous and requires a commitment to assessing how members experience the group and their presenting issues after each session. This type of careful assessment and investment in treatment is exactly what we need to do. It not only allows the leader a more informed understanding of the group and members, it also challenges our biased perceptions of how well the group and members are doing. In addition, we learn more about the complexity of the relationship between cohesion and outcome. The current study confirms previous findings that the cohesion — outcome relationship appears to increase over the course of the group from the perspective of the client but not at the group level, and cohesion is more strongly related to outcome in the later stage of the group. Their research encourages us to continue measuring progress and cohesion in groups (therapy, teams and organizations) and to consider how receiving member feedback influences group process and outcome.
An area that needs more attention in the group literature is the impact of race, ethnicity and diversity on groups. This year, two articles focused on this topic and received praise. One addressed how the group influences the emergence of minority leaders and the other focused on how the group can foster engagement of White participants in racial dialogues.
Mitchell and Coyle (2019) published When racial/ethnic minorities emerge as leaders: The role of learning orientation and team minority composition. They focused on what factors influence minorities becoming leaders in groups because researchers have shown that when teams are composed of both white and racial/ethnic minority members, White individuals are more likely to become leaders in the group than minorities. In order to address this problem in groups, the researchers first set out to examine what individual and group factors influence leadership emergence of minorities. Studying 80 teams, they found that white team members are more likely to emerge as leaders, even after accounting for participants' gender, extraversion, cognitive ability, the minority composition of the team and the size of the team.
Interestingly, they found that when racial/ethnic minorities have high levels of learning goal orientation (focusing on the group's needs) when working with predominantly white teams, they are more likely to become leaders. They based this on research that showed that non-prototypical team members (minorities in the group) are seen as leaders when they appeal to the collective interests of the team (focus on the needs of the group), whereas prototypical leaders (majority members) were perceived as effective regardless of their interests (self or group focused). In essence, minority group members who seek out information from other members, share information with others, obtain feedback and improve ideas from the group are more inclined to earn leadership status compared to those with a different style. Interesting, the authors suggest that this need to demonstrate trustworthiness to the group to become a leader occurs for minorities in predominantly white groups. Style is less important if the group is diverse. Their findings support the notion that non-prototypical members (minorities in the group) must demonstrate "group-serving behaviors" to attain informal leadership status, whereas prototypical members do not necessarily need to do so. The study had significant limitations such as relying on undergraduate teams and simplifying diversity to white and non-white members; however, it raises an important issue that needs more attention and that is how we support minority leadership in groups. Whether we are becoming a leader in a group therapy setting or chair of a faculty department, we need to address our biases and underlying factors that influence the group accepting the non-prototypical group member into those positions. We are often unaware of how biased we are in groups towards people who are different from us, and we have less trust in them. Minorities, those already marginalized in the group, need to work extra hard to prove their good intentions compared to prototypical members who are perceived as trustworthy. I praise these researchers for studying such an important issue and shedding light on how we may be unconsciously holding minorities back. Without knowing it, we are putting unfair demands and expectations on minority group members. 
Tittler and Wade (2019) in their article, Engaging White participants in racial dialogues: Group composition and dialogue structure, focus on how we can create the safety needed to engage in racial dialogues. Most of us have experienced a class discussion that suddenly shifts into a conversation about race, and the room goes silent. This is often painful for those who are minorities who already feel a pressure to explain their experience while also feeling marginalized and disregarded. Non-minorities often express fear of saying the wrong thing, being shamed or making the conflict worse. The silence or avoidance of vulnerability interferes with any dialogue or repair of ruptures. Tittler and Wade describe how it is critical to have the safety in groups that allows for the expression of intense feelings and the empathy that allows members to feel understood. Because white group members often go silent, they focused their research on understanding what influences these group members to be honest and participate in racial dialogues.
In their study, they examined two main factors that might affect white college students' willingness to participate honestly in a racial dialogue: racial composition of the group and structuring of the dialogue with ground rules. They found that participants predicted being more willing to share their thoughts in structured, mixed-race groups than in structured, all-white groups or mixed-race groups. In essence, white college students reported being more willing to open up if the group was structured and diverse. The authors also found that structured dialogues led participants to report more interest in participating in a similar group on campus. There are important implications for this research outside of college campuses. Often the discussion of race comes up at work and in social gatherings, and most of the time, it is avoided. At other times, it can lead to conflict and painful ruptures in group cohesion. Understanding what group and individual factors promote positive outcomes from these important discussions is paramount. Leaders understanding that structure can help group members participate with more honesty and vulnerability will help increase the success of these types of dialogues that need to happen.
As you can see, we have a number of manuscripts last year that have focused on important areas in group work. Understanding how we measure group constructs, exploring cohesion with more complexity, understanding how race influences group leadership and facilitating racial dialogues that promote honesty rather than avoidance are all topics that were addressed. I commend the authors of these papers who not only inspire future group research, but also enhance our capacity to be strong leaders who are able to help people through groups. I look forward to the coming year and the manuscripts we will get to read in 2020.
References
Bonito, J. A., & Keyton, J. (2019). Multilevel measurement models for group collective constructs. Group Dynamics: Theory, Research, and Practice, 23(1), 1–21. https://doi.org/10.1037/gdn0000096
Chapman, N., & Kivlighan, D. M. III. (2019). Does the cohesion–outcome relationship change over time? A dynamic model of change in group psychotherapy. Group Dynamics: Theory, Research, and Practice, 23(2), 91–103. https://doi.org/10.1037/gdn0000100