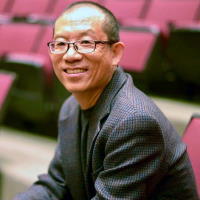 The Diversity Committee was founded officially in 2007 due to the successful amendment of the bylaws to include a committee that will promote the inclusion and visibility of underrepresented minorities in the division. I appreciate the opportunity to serve as Div. 49's Diversity Committee Chair in 2020.

Its current members are: Nathaniel Wade, Rex Stockton, Josh Gross, Elizabeth Weiner (alternate email), Meredith Tittler (student rep.), Elena Kim (student rep.) and Joe Miles.

Below are some of the 2020 initiatives and goals:
APA student poster sessions and awards: To increase student members' involvement, we solicited proposals for a special poster session with themes that center around the promotion of cultural diversity and equity in groups. This poster session is to take place at APA's 2020 convention, Aug. 6-9, in Washington, D.C. The top three posters will receive a Student Poster Award in the form of a cash prize ($300, $200, or $100). The call for poster proposals was sent out via a flyer, available on the division website and on the graduate students webpage.
Group Psychology and Group Psychotherapy Diversity Award: An important goal for the Diversity Committee is to select the recipient of the Group Psychology and Group Psychotherapy Diversity Award. As charged by the division and communicated by the president in the spring of 2011, this has been awarded every other year, since 2012, to a group psychologist who has made outstanding contributions in group psychology practice, research, service or mentoring that promotes understanding and respect for diversity. Nomination procedures were sent out via emails to all Div. 49 members.
Proposal for a student subgroup and leader: To increase the participation of early career professionals and student members, the Committee is proposing the establishment of a student subgroup to meet the needs of student members and to attract, foster and support diversity in the Committee's membership and activities. A student subgroup leader would also be appointed and serve as a liaison among student members, the Committee Chair and the Diversity student groups within other APA divisions, particularly Divs. 17, 35, 44 and 45. As an incentive and token of the division's appreciation, the student subgroup leader would receive complimentary Div. 49 student membership for one year. 
Interdivisional collaboration: To increase collaboration with other APA divisions, we aim to reach out to the diversity committee chairs of Divs. 12, 13, 14, 16, 17, 35, 36, 37, 44, 45 and 52. We intend to invite them to join the Div. 49 Diversity Committee and to promote intersectional personal, social and cultural identities in different treatment modalities or specialties both domestically and internationally.
Annual APA convention goals and activities: A one-hour time slot will be reserved at the Div. 49 hospitality suite at APA's 2020 convention. The intended use of this suite is for business meeting and information exchange to discuss the dimensions of diversity in relation to national guidelines for doctoral and post-doctoral training in group psychotherapy.