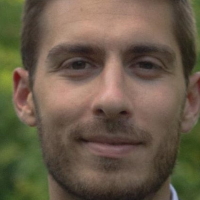 The integration of experiential therapies, especially sociometry and psychodrama, into my group psychotherapy practice has revolutionized my work. The use of these action-based processes moves the group experience beyond words and into action, taking us places that would have been impossible otherwise. One of the areas that I find sociometry and psychodrama to be most impactful is working with grief and loss. The inherently connecting nature of sociometry and group work allow for restorative connection after loss while the surplus reality of psychodrama offers the potential for efficiently renegotiating grief and moving towards closure.
I first experienced the powerful nature of psychodrama in my own personal journey, which included a psychodrama focused on the sudden loss of one of my best friends. This was a friend from high school who I later became close to through our participation in group therapy together. We even had committed to each other that we would go to school to become therapists together. Due to the sudden nature of his death, I did not have a chance to say goodbye and had no sense of closure. In the psychodrama group, someone played the role of my friend while I spoke to him, expressing all that was unsaid. It was at this point that I experienced a catharsis deeper than I had previously expressed around his death. After I said what I needed to, I was role reversed into the role of my friend and instructed to respond to myself from his point of view. This intervention gave me a broader perspective and the important opportunity for meaning making an integration. In this psychodramatic exchange, I was reminded of our commitment to pursuing a career in psychotherapy, which gave me a meaningful avenue to re-engage in life after this sudden loss. Through this psychodramatic experience, I experienced a deepened catharsis, closure and integration that I am unsure would have been possible otherwise.
The experiential nature of psychodrama helps a protagonist get "unstuck" after the immobilization that so often follows loss, trauma, or other overwhelming experiences. The limitless possibilities on the psychodrama stage offer the potential for corrective emotional experiences that one craves but is unable to experience in their life. While we can't change the life circumstances for our clients or the traumas and losses they have experienced, psychodrama provides an avenue for renegotiating the way these traumas and losses live within our clients.
In my work with addiction and trauma, I find myself working so often with complicated grief and traumatic losses which become further complicated by the client's alcoholism or drug addiction. So often my clients miss funerals or other social rituals around grieving due to their addictions, which often become exponentially worse after a loss. So many of my clients feel responsible for the deaths of their loved-ones or feel guilty for self-medicating instead of showing up sober in the aftermath of loss. They so often say, "I know it wasn't my fault, but it feels like it is." Many of them describe this as a disconnect between their head and their heart. In these cases, I find talk therapy to have limited effects due to its reliance on cognition and words. The embodied and experiential nature of psychodrama allows for renegotiation of the loss in a way that engages the entire self. 
For a more in depth look at this topic, see Scott's recent publication in the Arts in Psychotherapy Journal,  "Addiction, traumatic loss, and guilt: A case study resolving grief through psychodrama and sociometric connections."