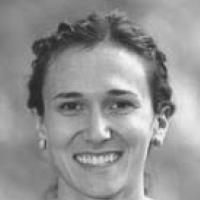 Student Representative Meredith Tittler and student committee members, Rita Rivera, Brittni Gettys and Kabeel Dosani have been working on a special project for the division board involving the development of informational resources on group therapy. More information coming.

Meredith has also been helping other board members, Jennifer Martin, PhD, (member-at-large) and Josh Gross, PhD, (president-elect) in a project to collect and pool data from internship and postdoc sites to make it available as a resource for prospective interns and postdocs interested in group-oriented training.

Meredith and other members of the committee will also be working on planning a meet-and-greet event at APA's 2020 convention event with training directors of internship and postdoc sites that specialize in group training. Stay tuned.
There was a late-breaking student diversity and group poster session with a call for submissions due on March 15. There are also three student travel awards for the APA conference, as well as first through third place prizes for general posters on group (submitted to our division poster session) and a first through third place prize for diversity and social justice and group-themed posters.  See the awards page on our division website for more information on eligibility and how to apply.