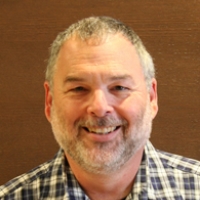 We have come so far over the past 22 years. I remember well taking my ABPP examination in group psychology with Sally Barlow at the AGPA Annual Meeting in Houston 1998, which was the second year of the examinations occurring primarily at the APA and AGPA annual meetings.  Sally was taking her second ABPP, and I was on my first. We both had that palpable feeling of anxiety as we faced those interviews that we knew would take the full half day.

When I learned that I had earned the diploma there was a certain sense of achievement but that soon was daunted by the reality that we may have an ABPP diploma in group psychology, but our larger group therapy specialty did not have APA CRSPPP accreditation. I can remember clearly Joe Kobos, David Kipper, Michael Andronico, Morris Goodman and other founders making clear that we needed to write a petition. That milestone would take another twenty years with multiple petitions and authors before we were able to prevail. 
For many years group psychologists were anxious and unfulfilled in our resolve to organize a petition that would pass the CRSPPP review and we were finally able to achieve that under the leadership of Nina Brown in 2019 when APA Council voted to support the CRSPPP decision to accept our petition. With that came a tremendous sense of relief and achievement, but we are well past that now. We now have a recertification petition due in a little more than five-and-a-half years and the rewrite will require a new committee and that work is already in motion. 
Having just returned from the Div. 49 2020 Mid-Winter meeting there are so many good things to report. For a start, the Div. 49 Board is well unified on the importance of the specialty accreditation by APA, and we are now working to ensure its progress over time by identifying individuals who are taking the lead in the various tasks that face us.
Group Specialty Council is the body that authors the petition and is comprised of Div. 49 members who are also actively involved with other allied organizations such as American Group Psychotherapy Association and The American Academy of Group Psychology. The Div. 49 Board has agreed that leadership from Group Specialty Council will be present over time at Div. 49 Board Meetings and we have allocated some dollars to ensure that is possible on a year to year basis.
We also have some personnel changes that are going to increase our Board's emphasis on the tasks surrounding the maintenance of the specialty. Noelle LeForge will be moving into the education, research and training chair as she vacates the membership chair which will be filled by our current ECP Representative Shala Cole. These changes will help us to remain focused on the many tasks facing the Div. 49 Board as well as carrying on with the specialty reaccreditation.
Past President Martyn Whittingham is taking a leadership role on Group Specialty Council, and he is uniquely positioned to help us maintain a work group that can prevail with a recertification application. We also have Noelle LeForge who has agreed to be lead editor of the petition which is already in the early stages of development. We also have Div. 49 President Cheri Marmarosh working with others to develop articles in various APA journals describing the specialty and establishing best practices for group psychology and group psychotherapy moving forward. We have programs in place for AGPA 2020 and APA 2020 annual meetings that will support our specialty both in terms of training and education as well as defining ourselves as a scientifically supported specialty in professional psychology.
Other areas of significant impact and growth include the work of our Diversity Chair Eric Chen who has reestablished our awards and poster sessions, Treasurer Amy Nitza who has maintained our books with care and a vision toward the future, Secretary Martin Kivlighan who joined us for our first meeting this winter, Giorgio Tasca taking editorship of Group Dynamics, Group Psychology Chair Verlin Hinsz who always asks good questions and is protective of our Board, Practice Chair Jennifer Martin and APAGS Rep Meredith Tittler who put together a survey of internships and postdocs to guide graduate students on the path toward group psychology specialty and of course Misha Bogomaz in his role as ECP Chair maintains our website, engages with the Group Academy and Examination Board and oversees our APA suite entertainment and catering at the annual meeting. 
All of this would not be possible without the hard work of many caring past and present Board members, who are working to expand our influence and increase our membership. If you are interested in joining us or would like to lend a hand, please contact any of us on the Div. 49 Board. We are interested in growing our ranks and expanding our reach. We would like you to feel welcome and to join us.