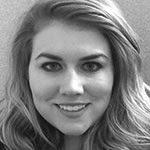 While it is not uncommon to experience stress and fatigue, if these symptoms become severe enough, they inevitably begin to undermine a person's ability to perform to his or her potential. A common term used to refer to the feeling resulting from consistently being overwhelmed without properly coping with stress is burnout ("Burnout," 2020). When a person experiences burnout, they lose interest in things that they previously found enjoyable. Burnout can happen to anyone, but it is often seen in colleges and universities, especially among graduate students, as well as with professionals who work in fast-paced, stressful environments. Given the unpredictable and demanding nature of working with individuals, psychology is a discipline that is well-versed in burnout among ambitious students as well as experienced psychologists. One study that looked at the prevalence of burnout among licensed psychologists found that one third of the sample displayed high levels of burnout (Ackerley, Burnell, Holder, & Kurdek, 1988). In addition, another study found that over 70 percent of their sample of psychology graduate students endorsed significant stressors that interfered with daily functioning (El-Ghotouty, Galper, Sawaqdeh, & Bufka, 2012).
For anyone who has ever experienced burnout, it is incredibly difficult to overcome, which is why it is so important to take measures to prevent burnout from occurring instead of trying to rebound from it after it has happened. Factors associated with higher levels of burnout symptomatology typically revolve around an uneven work-life balance and an inability to cope (El-Ghoroury et al., 2012). For professionals, this includes receiving limited individual counseling and having an overcommitment to clients, while graduate students often indicate financial strain and general anxiety over academic responsibilities as major stressors (Ackerley et al., 2013, El-Ghoroury et al., 2012). Many resources that provide tips for preventing burnout focus on planning (e.g., following small steps to reach goals, building in relaxation time) the importance of rewards, having an active support system and maintaining optimism (Aten, 2020). One method that involves some of these aspects and has been found to be helpful in alleviating symptomatology indicative of burnout is mindfulness. Mindfulness is helpful in overcoming the anxiety that is often fuel for burnout because it allows people to be aware of their thoughts and feelings without engaging in harmful self-criticism ("Mindfulness," 2020). One study that analyzed whether mindfulness affected stress levels found that graduate students who were included in the experimental condition and underwent a mindfulness program indicated lower stress levels and less features of burnout than those who were in the control group (de Vibe et al., 2013). Overall, having the tools to appropriately cope with stressors is vital in avoiding burnout, and mindfulness is just one method that has been proven useful.
References
Ackerley, G. D., Burnell, J., Holder, D. C., & Kurdek, L. A. (1988). Burnout among licensed psychologists. Professional Psychology: Research and Practice, 19(6), 624-631.
Aten, J. D. (2020). Practical tips for addressing burnout. Psychology Today. Retrieved from https://www.psychologytoday.com/us/blog/hope-resilience/202002/practical-tips-addressing-burnout
Burnout. (2020). Psychology Today. Retrieved February 10, 2020, from https://www.psychologytoday.com/us/basics/burnout     
de Vibe, M., Solhaug, I., Tyssen, R., Friborg, O., Rosenvinge, J. H., Sorlie, T., & Bjorndal, A. (2013). Mindfulness training for stress management: A randomized controlled study of medical and psychology students. BMC Meducal Education, 13, 107.
El-Ghoroury, N. H., Galper, D. I., Sawaqdeh, A., & Bufka, L. F. (2012). Stress, coping, and barriers to wellness among psychology graduate students. Training and Education in Professional Psychology, 6(2), 122-134.
Mindfulness. (2020). Psychology Today. Retrieved February 12, 2020 from https://www.psychologytoday.com/us/basics/mindfulness