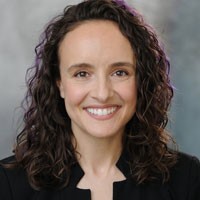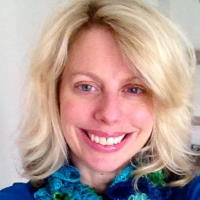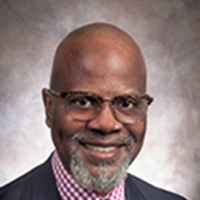 For many years, the three of us have had the delight and challenge of teaching group. We've co-taught, taught in masters and doctoral programs, taught traditional semester-long courses, intensive weekend courses and served as faculty (and director) of a year-long experiential group class with multiple groups, a group of advanced student co-leaders and an annual weekend retreat. We have observed several prominent themes and trends in teaching group psychotherapy in all of these different contexts, and we are glad to have the opportunity to share them here.
The essential need for strong theoretical grounding
We have found that students are often eager to do the work without really understanding what the work is. This desire may stem from many things (eagerness, discomfort with learning and applying theory), or it may reflect aspects of their training settings that ask that they get groups up and running without articulating why (and how) they heal. Supervisors themselves may not understand or value group theory and therefore cannot always support interns with their development in this area. Moreover, larger systems are demanding and may leave supervisors with little time to gain further education on guidance of group work. 
We have regularly encountered second, third and even fourth year students wrestling with group theory in many ways. Often students want specific instructions on exactly what to say and do in all group situations versus learning principles of a theory to apply and expand upon. The classroom is the first and often the best opportunity in developing solid theory in counselors. When encouraged to read and reflect on deeper texts, such as Yalom and Leszcz (2005), students are more able to see themselves in the group descriptions as both a participant and then facilitator. The more exposure students have to the concepts, principles and frames that create a group (vs. exact wording or lists of instructions), the more confidence they will have to be flexible and competent in a clinical setting.
Developing the ability to sit with ambiguity
For the same reasons as listed above, students often come to group therapy class with anxiety and uncertainty. Perhaps they have not yet started practicum, or perhaps they just started and have been thrown into a group at a practicum site with little direction. They may not have been in the room with many individual clients or are just beginning to gain footing in the room with even one person. It is also the case that many students have not been exposed to group therapy themselves and/or believe in the myths or anomalies that the media has portrayed about the group therapy experience. Most of these are expected and understandable and developmentally on track. Yet, just these typical and expected presentations create a challenging context for a group instructor.
Added to that, we have observed over time that the larger context of socio-political events, generational differences, campus environments and other differences in awareness and experiences in the room add to the complexity and anxiety. In our various locations in the United States and types of counseling programs, more often we have experienced students coming to classes expecting the instructor to provide a comfortable and easy experience for learning. Students have been taught to expect a non-challenging, "safe" experience and/or expect to have all of their requests met. They often ask for the classroom to have no surprises or ambiguity; they want all PowerPoints in advance or want many exact details about exams. The students are not entirely to blame for this. Society, privilege, technology and problematic systems have all contributed to this inexperience with tolerating the unknown or discomfort.
The ultimate challenge then comes when we are attempting to develop students' ability to sit with ambiguity and expand their understanding of a healing group experience as not just a calm, feel good event. For example, when sending students to attend local Alcohol or Narcotics Anonymous meeting and then have them write a reflective paper, we have been met with complaints or declarations of how this is inappropriate or not a program they can agree with. It is missed that their discomfort is not the point of focus. When able to tolerate the unknown, the understanding how this free, global program creates accessibility and aligns with a social justice mission can be seen. On the positive side, we have seen students excel in group projects for example, fostering their creative license in group therapy, reviewing a video observing a master therapist, as well as role-playing a therapist managing an unexpected issue.
Both more attention to diversity and re-centering of diversity
Group theory, research and practice still have much work to do in understanding all dimensions of diversity in groups, with identification of and skillful handling of cultural differences, microaggressions, cultural missteps and mitigating potential harm as needed areas for exploration and growth. Diversity needs to be infused into all aspects of the course, including thoughtful critique of foundational theories. Diversity also needs to be re-centered from traditional white, Western Eurocentric notions (e.g. considering white, straight, etc., the "norm" in a group). We imagine that many instructors reading this feel the same and we imagine that like us, you have been updating your group classes over time.
As you may have found, a small and slowly developing body of group psychotherapy research and discussion has focused on this area of need. The emphasis on diversity was stressed by Debiak (2007), that is, it is essential for group practitioners to consider diversity more prominently in their work in order to meet ethical standards. He highlights that self-assessment, humility and critical thinking are needed to better serve diverse group therapy clients. From here, group psychotherapy literature has slowly begun to respond to this call to action. Interventions and strategies to help practitioners address multicultural topics (such as oppression) (Burnes & Ross, 2010), multicultural and social justice practice guidelines for group workers (Singh, Merchant,  Skudrzyk, & Ingene, 2012), introducing theory of intercultural communication to the practice of group therapy (Atieno Okech, Pimpleton, Vannatta, & Champe, 2015), and an illustration of a multicultural orientation in group (Kivlighan & Chapman, 2018) are significant contributions to the literature on diversity in group theory and practice.
Engaging students in dialogue about the content of these readings has been an effective way to re-center diversity. Similarly, using well-constructed vignettes and instructor examples are powerful as well. It seems that, in this area, the task may lay more in the hands of the instructors and program directors to be the role models for this work. We and our colleagues need current resources, discussions and training to fully infuse this material throughout our courses. In order to accomplish this, we have turned to the organizations who support the development of group therapy practitioners and instructors. We have engaged in a few promising workshops and gatherings. And we have identified that mid-career, early career and student members of these organizations need to be invited in and prioritized for this shift to occur fully. Further, voices of instructors, practitioners and students who are from marginalized groups need to be centered: people of color, LGBTQ+ folks, people with disabilities, marginalized elders and therapists who serve immigrants are some examples of groups that need centering.
Believe in the process…and critically evaluate it
Yalom & Leszcz (2005) wrote that re-exposure without repair only makes a bad situation worse. If we believe that what happens in group can mirror what happens outside of group (and we do), group learning experiences can serve as either corrective and healing or as recapitulation of oppression.  Many students in our group classes have already had negative and painful experiences in groups, and they may be especially wary about a group class that has an experiential component. They have to be with and around the instructors and their peers for semesters (maybe years) to come, and the risks for harm and rupture may be great. No wonder they may not be excited to learn about group.
Little attention has been paid to the potentially harmful ways group dynamics operate for members in general and certainly members of non-dominant groups. One recent study highlights the need to improve treatment for racial-ethnic minority members to avoid the damage that can be caused when a group is more fragile or less capable of cultural understanding (Kivilghan, Drinanae, Tao, Owen, & Ming Liu, 2019).  Similarly, in an educational setting, non-dominant students' experiences put them at much greater vulnerability for harm, while simultaneously dominant students may "learn from the pain" of their marginalized peers. Students who are part of marginalized groups may fear objectification, be assigned a role as "spokespeople" or "educators," be expected to soothe/take care of dominant members, may be scapegoats for feelings of shame, denial and anger and have to manage things like white fragility and white guilt. They may especially fear silence of dominant members and silence of group instructors, whom they may fear will not intervene appropriately.
We suggest questions to examine our group instruction from a place of cultural humility and awareness: (1) Are any students or subgroups being harmed in my group? (2) Are any students being scapegoated in a way that is related to their identities in our society? (3) What is the experience of my students in our socio-political context? (4) How do I as a leader (and/or co-leader) represent or embody oppression or privilege and how do I/we attend to this in group? (5) Am I using theory as a way to justify/avoid/silence culturally infused topics?
Understand the other systemic stuff coming into your group class and your role in it
No group psychotherapy class is an island, and whether they are brand new to a program or several years in, issues of the educational institution, not to mention larger systems of training, education and the sociopolitical context undoubtedly are in the group psychotherapy classroom with you. It is important to have some sense of the educational environment — history, tensions, structures — that you and your group students are carrying into the classroom. We find this is true for embedded instructors, who may be regarded as representatives of the systemic flaws, as well as adjuncts, who may be unknowingly walking into a lot more group than they bargained for.
Common in our experience has been programmatic, systemic and institutional failings in addressing issues of diversity, particularly for marginalized students, playing out in the group classroom. The expected anxiety, discomfort with ambiguity and wariness of authority are compounded by students' experiences of being silenced, marginalized and devalued in the larger system. This synergy naturally leads to emerging tensions and dynamics that go well beyond the class material and make the learning task that much more difficult. Embedded faculty may feel pulled to defend the system (or at least remain "neutral"), while adjunct faculty who have no context or history may be blindsided and struggle to handle the potential powder keg, they are tasked with containing. We imagine you have your own examples of institutional influence already coming to mind.
Directors, faculty chairs, curriculum chairs and other faculty tasked with collaboration and on-boarding can invite new group therapy faculty into meetings or discussions to share insight, cultural norms of the program and current needs and trends of the student group or cohort. These leaders can also regularly collaborate with long-term, seasoned group instructors to learn from their observations and wisdom. Strong group communication at the top will also find its way into the classroom.
Importance of holding the pedagogical frame and maintaining boundaries
Relatedly, we have found students urgently, sometimes desperately ask (or demand) that some part of the class (outside of any designated time) be devoted to processing. Often this is related to underlying dynamics in the class, issues in the program and/or related to diversity.  This desire may be a genuine felt need to address issues they have no other space in their system to address, a reaction to an emerging issue in the class or a desire to derail the learning task. In these cases, it is essential to have explained from the outset the boundaries of the learning environment, telegraphing the likelihood of the class being "pulled into processing" and the sound pedagogical reasons for maintaining the frame of the class. As we try to explain, we cannot provide a full, true, healing group therapy experience for students while simultaneously teaching them how to ethically and theoretically design and run a group.
At the same time, responding to genuine in-the-moment needs may be called for as an opportunity for learning, modeling flexibility or mitigating potential harm. We suggest if you decide to take time away from didactic portions to go into process, be transparent with students about your decision, the intention behind the processing time and the time boundaries. Some students may be relieved, some students may be bothered, and some students may be anxious, but all students will know exactly why you have made the choice you did and how long it will last.
Don't go it alone
We three have had the privilege of working together and with other colleagues. We all believe we have become a more effective group therapy course instructors by having the opportunity to observe, plan and debrief with other experienced instructors. Similarly, we have had co-leaders in groups, we feel bolstered by the connection and can more easily meet the challenges we listed above. We highly recommend not going it alone.
References
Atieno Okech, J.E, Pimpleton, A.M., Vannatta, R., & Champe, J. (2015). Intercultural communication: An application to group work. The Journal for Specialists in Group Work, 40(3), 268-293. doi: 10.1080/01933922.2015.1056568
Burnes, T. R., & Ross, K. L. (2010). Applying social justice to oppression and marginalization in group process: Interventions and strategies for group counselors. Journal for Specialists in Group Work, 35(2), 169-176. doi:http://dx.doi.org/10.1080/01933921003706014
Debiak, D. (2007).  Attending to diversity in group psychotherapy: An ethical imperative. International Journal of Group Psychotherapy, 57, 1-12.
Kivilghan, D.M. & Chapman, N.A. (2018). Extending the Multicultural Orientation (MCO) Framework to Group Psychotherapy: A Clinical Illustration. Psychotherapy, 55, 39-44.
Kivilghan, D.M, Drinane, J.M., Tao, K.W., Owen, J. & Ming Liu, W. (2019, May 30). The detrimental effect of fragile groups: Examining the role of cultural comfort for group therapy members of color. Journal of Counseling Psychology, advance online publication. doi: http://dx.doi.org/10.1037/cou0000352
Singh, A. A., Merchant, N., Skudrzyk, B., & Ingene, D. (2012). Association for specialists in group work: Multicultural and social justice competence principles for group workers. Journal for Specialists in Group Work, 37(4), 312-325. doi:http://dx.doi.org/10.1080/01933922.2012.721482
Yalom, I. & Leszcz, M. (2005) The Theory and Practice of Group Psychotherapy (5th edition). New York: Basic Books.