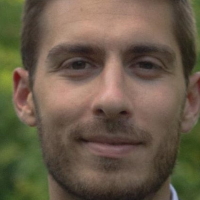 Jacob Moreno, the founder of psychodrama and pioneer of group therapy, helped to transcend the limitations of one-to-one psychotherapy by introducing new group methods. He is regularly credited with developing psychodrama and sociometry; however most are unaware of his advocacy for the use of technology to create therapeutic experiences in larger groups of society. When he migrated to New York in 1925, he also brought with him newly designed recording device which he hoped would offer an avenue for larger group healing (Moreno, 2019). Though he died in 1974, long before the emergence of teletherapy, I believe he would have been excited by its ability to bring together groups no longer dependent on geographical location.
Moreno highlights the three revolutions in the field of mental health and psychiatry: (1) Pinel's humane treatment of the mentally ill, (2) Freud's reconceptualization of mental illness through psychology rather than neurology, and (3) the emergence of group therapy and community mental health approaches (Moreno, 1961). I believe that the large-scale shift to teletherapy, prompted by the COVID-19 pandemic, constitutes a fourth revolution in the field and will have a lasting impact on how we practice psychology and group therapy, as well as how we teach/train the next generations of group psychotherapists.
When the pandemic hit the United States, I was half-way through teaching my Master of Social Work (MSW) course at Bryn Mawr College titled "Social Group Work in Action: Sociometry, Psychodrama, and Experiential Trauma Group Therapy." Our next scheduled topic in the syllabus was to be sociodrama with emphasis on using sociodramatic role plays to practice responding to situations in group therapy that students most feared encountering as new facilitators. The forced migration to online teaching paradoxically put me face-to-face with one of my own personal fears–having to teach experiential group methods online. This was a test of spontaneity and a challenge to develop creative new teaching approaches for the psychodrama and experiential therapy communities which previously relied heavily on in-person demonstrations.
We held our first online class through Zoom, which happened to fall on April 1, the 99th birthday of psychodrama. After checking-in with students, it was clear that the group warm-up was around coronavirus and the uncertainties it created for society. We covered the teaching pieces from the syllabus related to the differences between psychodrama and sociodrama–the former being individual-centered while the latter is group-centered. Psychodrama uses role playing techniques to enact a scene related to an individual protagonist's topic using their personal relationships or roles, whereas sociodrama enacts a scene based on the group's collective topic using a co-created story and roles.
In alignment with the class's warm-up, I decided to put into action a sociodramatic dialogue between Coronavirus and Humanity with the goals of helping students process their experience while providing an experiential learning of sociodrama. Toggling between images of empty chairs in the Zoom room, we role reversed back and forth between the roles of Coronavirus and Humanity at different points in time. With each role reversal, multiple students were given the chance to articulate messages from one role to the other based on the context of the scene. The first scene was the encounter between the two roles in January when Coronavirus had just emerged and was not yet taken seriously by most of society.
Coronavirus: You don't yet take me seriously, but you will soon. Like you, I thrive off of human connection.
Humanity: We aren't worried about you, as you are just a foreign virus in China. You can't make us disrupt the lives we have created.
This scene helped students to warm-up to the process and reflect upon their initial feelings towards the virus before it had taken the world by storm. The next scene represented the here-and-now dialogue between the roles (in April), which included the following messages:
Coronavirus: Now you are taking me seriously. Unlike you, I don't discriminate against others based on class, race, culture, or adhere to your imaginary borders between nations. I will continue to multiply and grow until you change your ways.
Humanity: I am afraid and starting to panic. The uncertainties about the future are hard to consider. I don't know how to survive without human connection. I hate you! You are causing me incredible pain, suffering, loss, and death. But also providing new opportunities for me to grow, adapt, and become more united as a species. I am realizing that I need to respect you more.
This scene provided students with an opportunity to verbalize their fears, uncertainties, sadness, and anger towards Coronavirus. The concretization of the coronavirus role facilitated a directed expression of feelings that was previously undirected and unexpressed. After this contained experience of group catharsis, we moved into a scene of future projection with the goal of instilling hope and insight. The context of this scene was an encounter between the two roles on the one-year anniversary of finding an effective treatment and vaccine for COVID-19.
Coronavirus: It has been a year since you learned how to prevent me from spreading and to treat those that I had inflicted. Though I am just a memory, I think you will remember me often, and I hope you have developed a greater respect for the power of pandemics. Though you could have prevented the widescale pain I caused, I am sorry for the suffering that our relationship has resulted in.
Humanity: I am feeling much more confident now that I have survived. Each year on this anniversary we will acknowledge both the losses and resilience that we have experienced because of you. Future generations will learn about his pandemic and we will be more prepared to prevent future outbreaks. We will have more appreciation for our health and place more value in maintaining it going forward.
After final messages were exchanged, students returned to their own roles for personal sharing related to the content of the sociodrama and teaching pieces related to its process. Students reported that it was a meaningful experience that offered them a chance to express themselves through the aesthetic distance of the roles, while also attempting to make sense of the layered experience of coronavirus' impact on their lives and society. At the end of the class, numerous participants commented on their initial fear that the shift to online class sessions would prevent the experiential learning they had come to value and appreciate from the class, but that the sociodrama of Coronavirus and Humanity helped them cultivate hope and excitement for continuing their learning online.
Reference
Moreno, J.L. (1961). The Role Concept, A Bridge Between Psychiatry and Sociology. American Journal of Psychiatry, 118(6): 518-523