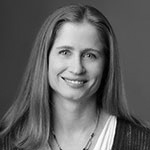 As we reflect on all the changes that the last five months have brought us, one element stands out. The communities we create for ourselves, locally in our "COVID-19 social bubbles" or remotely via Zoom calls, are so critical to our well-being.
We both had the pleasure of being involved in two recent Div. 49-sponsored Zoom calls or webinars hosted by the chairs and members of the Diversity, Early Career Psychologist (ECP), and Student Committees (Eric Chen, PhD; Meredith Tittler; and Shala Rae Cole). The first was an open Div. 49 Community Check-In on June 30. It was a small group of less than 15 people, with familiar Div. 49 faces of all generations, and some new ones too. The relief I felt to hear other express what I had been thinking made me sad when it had to end—just another testament to the therapeutic factors inherent in a well-run group (even a 50-minute community check-in). If you missed it, stay tuned for future ones.
The second event was a very well received presentation, "Black lives matter in therapy groups too: How do therapists disarm racial microaggressions?" by Aziza Belcher Platt, PhD, sponsored by the Diversity Committee. The presentation was packed with highly applicable clinical tips, vignettes, and grounded in the literature on microaggressions. If you missed it, contact Eric Chen, PhD, for access to the recording. It should be required viewing for any group therapy course this fall and was just as helpful for seasoned clinicians. As one attendee put it, Platt should be the next keynote speaker at a national groups conference. We hope to see more of her in the future from Div. 49.
Finding, creating, or maintaining communities during the time of social distancing and isolation is so critical. These can be from talking more deeply with neighbors or weekly consultation groups with fellow group therapists. These sustain and enrich the very fibers of our souls...so please, take care of yourselves and find your community.
Let us know what other creative means for connection you are discovering in this unprecedented time of COVID-19. Feedback, along with articles or brief reports and news items, can be emailed directly to Tom, as can Letters to the Editor.
Be well.
Tom Treadwell, EdD, TEP, CGP
Editor
Leann Terry Diederich, Ph.D.
Associate Editor