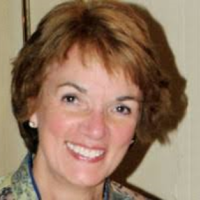 The Group Specialty Council was established during the APA 2014 meeting in Washington for the purpose of creating a successful petition for approval of group as a specialty. Nina Brown, a past Div. 49 president, agreed to be president, and Eleanor Counselman, then president-elect of American Group Psychotherapy Association (AGPA), agreed to serve as secretary-treasurer. The Council immediately began the daunting task of developing a petition.
Although there had been previous unsuccessful petition submissions, this Council represented a new collaboration between Div. 49 and several other organizations: The American Board of Group Psychology (ABGP), the International Board for Certification of Group Psychotherapists, and the American Group Psychotherapy Association.
The Council persevered, despite two discouraging rejections of the petition, and in 2018 finally received the good news from the Commission for the Recognition of Specialties and Proficiencies in Professional Psychology (CRSPPP) that group therapy was approved as the specialty we all know it to be. The petition was a tremendous amount of work, approximately 750 pages long. A professional writer, funded by the four sponsoring organizations, was engaged to integrate the 12 separate sections that written by different members of the Council. The petition is posted on the Group Specialty section of the Div. 49 website.
At this time the Council has two areas of focus. One is to publicize the specialty status in general and in particular to psychology training programs at all levels. We want to get the word out that group therapy is a specialty requiring specialized training. In this respect it is now like other specialties, e.g. clinical, counseling, sleep, etc. The goal would be to help programs offer training leading to group specialty qualification and to help existing group training programs better promote their group training. Documents have been created to show the requirements for specialty status in both internship and academic programs. These are available on the Div. 49 website in the Group Specialty Council section, which is ably managed by current Secretary Misha Bogomaz.
A number of presentations are being offered to help pursue this goal of publicizing group as a specialty. At the March AGPA Connect 2020 there was an open session called "Growth and Renewal: Building our Group Training Programs from the Bottom Up" chaired by Josh Gross. At the coming APA Convention there will be three: (1) Session 956 Symposium: Group is now a specialty: Training Implications. 8/8 8:00am - 9:50 am. Nina W. Brown - Chair, Rachel Lundgreen Discussant; (2) Session 798 - 2019 Arthur Teicher Group Psychologist of the Year Award speech. Nina W. Brown, 8/7, 9 - 9:50 a.m. The Creation of a Specialty; and (3) Session 792 - Skill Building Session: Essential Training to Build a Successful Group Psychotherapy Program. Noelle Lefforge, 8/6 2:00 - 3:50 pm.
The petition acceptance letter noted that there are clear pathways to specialization at the postdoctoral level but that the pathways at intern and doctoral levels are less clear and need to be developed better. At the Council meeting during ACPA Connect 2020, we began outlining possible pathways at the intern and doctoral levels. We also began talking about creating personal outreach to psychology programs to develop interest in creating a group specialty track. Gary Burlingame and Noelle Lefforge are developing this outreach project starting with a survey of training programs. When you are contacted for this purpose, please help the effort by responding.
The other area of focus is reapplication for continued approval as a specialty. Specialty approval is good until 2025, and the Council is already beginning to work on recertification, which is by no means automatic. Noelle Lefforge, now vice-president of the Council, has agreed to chair the reapplication effort.
The acceptance letter noted, "In particular, the postdoctoral pathway to specialty was well-articulated and serves as a useful model. Future petitions should articulate the pathways in an organized and sequential manner for doctoral and internship pathways as/if appropriate." In addition, we need to show participation in our work by additional group organizations, that more programs are offering group as a specialty, and that group therapy continues to benefit the public.
The Council needs your help! If you are connected with an academic program that could benefit from offering group as a specialty, please help us make that connection. Also, we need representation on the Council by more organizations that the original four. Please help us find and make those relationships. Contact Nina Brown if you can offer assistance in either area.
The Group Specialty Council will be holding monthly meetings by Zoom as well as one during APA. We are working on developing a Strategic Plan and I will report more on that in the next issue of this newsletter.