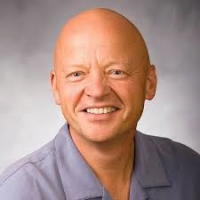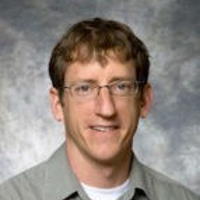 Robert Lloyd Gleave, PhD, ABPP, CGP died at the age of 69 on March 15, 2020, after a years-long battle with amyotrophic lateral sclerosis (ALS). Robert's death is a great loss to those who knew him. He was a fierce advocate of group psychotherapy, and he influenced generations of group psychotherapists. It would be difficult to find someone who was more passionate about and dedicated to the advancement of group psychotherapy teaching, research, and practice. Robert was a deep thinker, loyal advocate, excellent and caring clinician, kind mentor, and friend.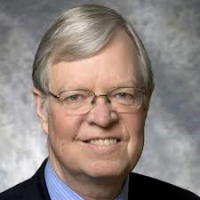 Robert was a certified group psychotherapist and was on the National Registry of Certified Group Psychotherapists from 1996 until his death. He also obtained a Diplomate in Group Psychology from the American Board of Professional Psychology in 2006. As a psychologist, he worked for over 27 years at Brigham Young University (BYU), in counseling and psychological services (CAPS) and the counseling psychology and special education department. He provided individual, couples, and group psychotherapy to students as well as taught in BYU's counseling psychology doctoral program. He was the first group coordinator in CAPS and served in that position for 18 years. During his tenure, he grew the group program from basically nothing to over 25 groups per week, becoming one of the largest and most successful group programs in the nation. In 2018, based in large part on the foundation that Robert laid, the American Psychological Association awarded the first ever Excellence in Group Practice Award to BYU CAPS.
In addition to his work as group coordinator in CAPS, Robert advocated strongly for a required group psychotherapy sequence in the BYU Counseling Psychology doctoral program until it became a reality. This was no small feat in an environment in which most training programs were eliminating their group psychotherapy courses. Following its creation, he was an avid protector of the sequence and taught the advanced group psychotherapy class for many years. Students who have completed this doctoral program since Robert created the group psychotherapy sequence have nearly universally valued group psychotherapy highly and have worked to make it a significant part of their practice after graduating.
Robert became involved in group psychotherapy research in the mid-1990s, when he and Gary Burlingame established a collaboration between BYU's clinical psychology department, counseling psychology department, and CAPS. This collaboration continues in the form of a research group now called the Consortium for Group Research and Practice (CGRP), and it has produced numerous publications, presentations, and group psychotherapy measures, including the Group Readiness Questionnaire, formerly called the Group Selection Questionnaire; the Group Questionnaire; and the Group Psychotherapy Intervention Rating Scale. As a member of this research group, Robert helped to mentor many graduate and undergraduate students through group psychotherapy research, which launched many into careers related to group psychotherapy and practice.
Robert was elected to be President of Div. 49 (Society of Group Psychology and Group Psychotherapy) of the American Psychological Association. He also received the Karl F. Heiser Presidential Award from the American Psychological Association for outstanding service on national and state issues. He was also active in the Utah Psychological Association, serving as president and in various other positions.
In addition to his professional life, Robert was extremely dedicated to his faith and served extensively in church and community organizations. He was also strongly committed to and loving towards his wife, seven children, and 11 grandchildren. We miss him.