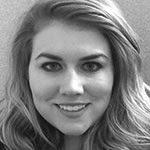 While this is the not the first time, I have addressed the use of technology in this column, recent events have shown a light on how important it is for people to be able to stay connected to others. Although people heavily utilized social networking apps and platforms before the pandemic began, the increased need for social distance brought about by this health crisis has made these communication avenues even more prevalent. In addition to being able to stay connected with colleagues and loved ones, the availability of counselors and other mental health workers remotely via teletherapy has greatly helped individuals seeking services maintain a sense of normalcy in regard to mental healthcare. This is incredibly important since health crises similar to COVID-19 in the past that required social isolation to curb the spread of disease were followed by increases in anxiety and depression, as well as the worsening of other mental health conditions (Hawryluck et al., 2004). Teletherapy therefore provides a means of prevention for the spread of illness as well as prevention of new and worsening psychopathology stemming from our current environment.
While these remote services do present with new challenges that therapists may not have faced before, they also allow for the continuation of therapy groups, which also allows for more people to receive services (Maheu, 2020). Although offering services remotely is not a practice all engage in for a multitude of reasons, recent research has shown that mental health practitioners are more familiar with this delivery method than previously thought (MacMullin, Jerry, & Cook, 2020). Furthermore, research has also shown that teletherapy can be just as effective as in-person therapy, though this does depend on the clinician's level of experience with the technology being used (Poletti et al., 2020). Although teletherapy has been proven to be effective at combating anxiety, depression, and post-traumatic stress, it was unclear whether remote services would prove viable for individuals suffering from more severe mental illnesses (Venkatesh & Edirappuli, 2020). However, it has recently been shown that individuals experiencing more severe symptomatology and illnesses were more likely to seek remote therapeutic services and continue seeking these services than they did in-person therapeutic services (Miu, Vo, Palka, Glowacki, & Robinson, 2020). Overall, teletherapy seems an effective and incredibly useful tool for psychologists and other clinicians to utilize during this time to maintain contact with patients.
References
Hawryluck L., Gold, W. L., Robinson, S., Pogorski, S., Galea, S., Styra, R. (2004). SARS control and psychological effects of quarantine. Emerging Infectious Diseases, 10, 1206-12.
MacMullin, K., Jerry, P., & Cook, K. (2020). Psychotherapist experiences with telepsychotherapy: Pre COVID-19 lessons for a post COVID-19 world. Journal of Psychotherapy Integration, 30(2), 248-264.
Maheu, M. M. (2020). Telehealth Group Therapy: Reimbursement & Clinical Issues. Telebehavioral Health Institute. Retrieved from https://telehealth.org/blog/telehealth-group-therapy/
Miu, A. S., Vo, H. T., Palka, J. M., Glowacki, C. R., & Robinson, R. J. (2020). Teletherapy with serious mental illness populations during COVID-19: Telehealth conversion and engagement. Counseling Psychology Quarterly, 1-18.
Poletti, B., Tagini, S., Brugnera, A., Parolin, L., Pievani, L., Ferruci, R., Compare, A., & Silani, V. (2020). Telepsychotherapy: A leaflet for psychotherapists in the age of COVID-19. A review of the evidence. Counseling Psychology Quarterly, 1-16.
Venkatesh, A., & Edirappuli, S. (2020). Social distancing in covid-19: What are the mental health implications? British Medical Journal, 369.