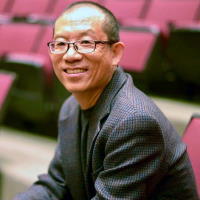 Over the past several months the disproportionate impact of the COVID-19 pandemic on communities of Black, Indigenous and people of color (BIPOC) amid an economic downturn, coupled with the killings of George Floyd and other black individuals, have exposed longstanding racial, economic, educational, and health injustices that have festered in all sectors of our society. The experiences of social injustice of BIPOC have underscored the need for mental health professionals to actively address individual and systemic racism. As group psychologists aim to provide a space of cohesion and safety during these trying times, navigating topics of race and racial injustices remains a daunting task for many group psychologists, however.
To this end, the Diversity Committee has taken several initiatives to address racial injustices within the context of group psychology and group psychotherapy over the past several months. First, we have compiled and continuously updated resources in response to the dual pandemics of coronavirus and racial injustice via these Google docs. Included in these resources are information that helps to address white privilege, discrimination, and microaggressions in (group) therapy.
Second, to provide community discussions and foster member dialogue, Shala Cole (Membership chair), Meredith Tittler (Student Representative) and Eric C. Chen (Diversity Committee chair) hosted a community check-in on June 30, 2020. This event was designed as an open space for group practitioners/students/educators to connect and support one another by processing their reactions, experiences, and feelings in the wake of the COVID-19 pandemic and racial injustice protests.
More recently, to raise consciousness for group therapists, particularly white therapists, to engage in anti-racist practices and hone skills to confront racism and racial micoragressions, the Diversity Committee hosted a presentation on July 10, 2020, "Black Lives Matter in Therapy Groups Too: How do Therapists Disarm Racial Microaggressions?" with Aziza Belcher Platt, PhD, a licensed psychologist in Atlanta, Georgia. As a Black woman, Platt has conducted research on racial-cultural events and microaggressions in small groups. Her clinical work focuses on racial trauma and anxiety; she has worked with culturally diverse clients, particularly Black and Latinx people, through individual and group psychotherapy, family therapy, and psychological assessment. She has given workshops to companies to facilitate courageous conversations on race, racial equity, and anti-racism. You can view the recorded presentation (password: 9W?IC0=H), and review the presentation slides online.
A summary of the presentation prepared by Platt: "APA's Div. 49 Diversity Committee has been steadily compiling resources and events in response to the pandemics of COVID-19 and racial injustice. I am honored to have become part of that resource treasury by way of a presentation, 'Black Lives Matter in Therapy Groups Too: How Do Therapists Disarm Racial Microaggressions in Groups?' This presentation stemmed from research I conducted on 'racial-cultural events' (RCEs) in group counseling from the perspective of members of color. It is also informed by my experience facilitating counseling groups. Scads of research has demonstrated that race and racism, including microaggressions, are as prevalent in therapy as they are in society (Constantine, 2007; Owen et al., 2011), and my research suggested the same is true of microaggressions in counseling groups (Belcher Platt, 2017). How RCEs arise in counseling groups often imitates daily life and how RCEs are handled outside of groups often informs members' expectations, reactions, and abilities to engage (Chen et al., 2003; Chen et al., 2008).
The impact of racism in society can be an impetus for seeking counseling, which makes the recurrence of experiencing racism in therapy a tragic irony. The experience of racial microaggressions (Sue et al., 2007; Sue et al., 2019) in groups exacerbates and reinforces Black individuals' experiences of racism in their daily lives. As group therapists, our ethical mandates entreat us on a macro level to work to create a more socially just world (APA, 2002). On a micro level, we are mandated to provide culturally-responsive counseling. How do we respond to microaggressions that occur in therapy groups? We start by taking stock of ourselves. What is our own racial-cultural identity and what is the stage of our identity development? What activities are we engaging in to increase our learning and lessen our biases and blind spots? What about our environments, physical and virtual, is unwelcoming, or worst yet, unsafe for Black people? What might other members bring to the environment that communicates, inadvertently or otherwise, racist beliefs? As group therapists, we are responsible for recruiting and screening group members. Are our heterogeneous groups truly heterogenous or do we recreate a common dynamic for people of color wherein they are the racial other? When microaggressions occur in the group, by therapist or member, are we responsive?
According to accounts by group members of color, responses to microaggression are often inhibited due to members' and/or therapists' lack of racial identity development, concerns of stereotype confirmation by members of color, fragility by white members, and fear by all parties. On infrequent occasions when microaggressions are acknowledged, the responses of group members are often thwarted. In my research, I have found that therapists' and group members' responses fall along a continuum of antitherapeutic, nontherapeutic, and therapeutic (Belcher Platt, 2017). As these self-evidently named descriptions suggest, antitherapeutic responses hurt the therapeutic alliance of the group and are counter to the goals of members and groups. Nontherapeutic responses are ineffectual attempts at connecting, joining, or tempering feared fractures due to racial-cultural interactions. As one can imagine, therapeutic responding is ideal; members empathize with, invite each other into deeper connection and understanding, and learn valuable skills that help them navigate racial-cultural interactions in the world. In practicing and helping members learn therapeutic responding, group therapists can guide the group away from a repetitive recapitulation of the primary societal norm toward a corrective re-experiencing of cross-racial encounters (Belcher Platt, 2017)."
I am delighted that Dr. Platt has now joined the Diversity Committee, and as reflected in a statement from the Div. 49 Board on racism, police brutality and a commitment to diversity dated June 25, 2020, "we want to be active in creating and following through on concrete actions to bring about change. We have discussed ways to raise awareness and challenge ourselves to be more proactive in combating racism, discrimination, and social inequity." The Diversity Committee will continue to play a vital role in addressing individual, systemic and structural racism on one hand, and inform group practitioners in the science and practice of affirming the identity and dignity of BIPOC individuals, on the other.
References
American Psychological Association. (2002). Ethical Principles of Psychologists and Code of Conduct. American Psychologist, 57, 1060-1073. https://doi.org/10.1037/0003-066X.57.12.1060
Belcher Platt, A. (2017). Racial-cultural events and microaggressions in group counseling as perceived by group members of color. (Doctoral Dissertation). Retrieved from Dissertations & Theses @ Fordham University.
Chen, E. C., Kakkad, D., & Balzano, J. (2008). Multicultural competence and evidence-based practice in group therapy. Journal of Clinical Psychology: In Session, 64, 1261–1278. https://doi.org/10.1002/jclp.20533
Chen, E. C., Thombs, B. D., & Catarina, C. I. (2003). Building connection through diversity in group counseling. In D. B. Pope-Davis, H. L. Coleman, W. M. Liu & R. L. Toporek (Eds.), Handbook of multicultural competencies in counseling and psychology (pp. 456-477). Thousand Oaks, CA: Sage.
Constantine, M. G. (2007). Racial microaggressions against African American clients in cross-racial counseling relationships. Journal of Counseling Psychology, 54, 1-16. https://doi.org/10.1037/0022-0167.54.1.1
Owen, J., Imel, Z., Tao, K. W., Wampold, B., Smith, A., & Rodolfa, E. (2011). Cultural ruptures in short-term therapy: Working alliance as a mediator between clients' perceptions of microaggressions and therapy outcomes. Counselling and Psychotherapy Research, 11, 204-212. https://doi.org/10.1080/14733145.2010.491551
Sue, D. W., Alsaidi, S., Awad, M. N., Glaeser, E., Calle, C. Z., & Mendez, N. (2019). Disarming racial microaggressions: Microintervention strategies for targets, White allies, and bystanders. American Psychologist, 74, 128–142. https://doi.org/10.1037/amp0000296
Sue, D. W., Capodilupo, C. M., Torino, G. C., Bucceri, J. M., Holder, A. M., Nadal, K. L., & Esquilin, M. (2007). Racial microaggressions in everyday life: Implications for clinical practice. American Psychologist, 62, 271-286. https://doi.org/10.1037/0003-066X.62.4.271