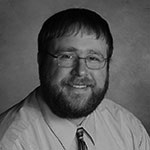 As summer begins to wind down, those of us in collegiate mental health start to think about the new semester ahead. It's usually an exciting time to think about the thousands of new students who will flood our campuses, filled with excitement and optimism to be starting their college journey. For many students, college represents their culminating educational experience and serves as the bridge between childhood and the adult world. The start of each new year often brings excitement, enthusiasm, and a great deal of energy to campuses that are typically far quieter in the summer months.
This year, that journey is expected to be quite different. This is the COVID-19 era. The world has fundamentally changed in the past few months, yet many places are slow to adapt. The number one question I have been getting from potential students and their parents is – Is it safe to live on campus? Can I trust that my child will be protected from this virus while at school?
The answer to that question is pretty simple: No! Unequivocally, the best scientists and epidemiologists around the world seem quite clear on one fact–bringing thousands of people together from all parts of the world and requiring them to live together in tight, contained spaces, such as a residence hall, is an extremely poor idea that will almost certainly lead to significant spread of the corona virus. That's just a fact, as unpleasant as it may be.
However, for many of us who work in higher education, our colleges and universities have already announced their plans to be fully open in the fall with move-in right around the corner. Most universities are trying to adjust to improve safety–requiring everybody to wear masks and asking people who may have been exposed to the coronavirus to self-isolate and quarantine. These seem like accommodations designed to take a dangerous situation and slightly mitigate the risk as best as possible. While that may be a noble goal, it certainly seems removed from the sacred commitment to protect lives and safety whenever possible. It is exponentially safer to hold all classes from distance and not congregate together. That is not in dispute.
If it is known and clear that there are far safer alternatives, then why are universities making these decisions to re-open in such a concerning manner? What is driving this demand to bring students back to campus when all the data suggests this will only increase and spread of the pandemic? The answer is once again simple: Money.
The economy turns on financial movement. Money is king. No university remains solvent while ignoring fiscal realities and only implementing the best policies to protect welfare and safety. I do not say this to be harsh, but to ignore this reality is foolish and ignorant. Just like employees, universities have bills to pay and financial obligations that do not go away when a pandemic arrives and makes it less convenient. None of us chose to be beholden to the capitalistic system in which we live, but it's certainly reality.
But is it the right decision? Is it morally just to require people to sacrifice their safety on the altar of economic viability? As I have been reminded more than once this summer by my employer, those decisions are "above my pay grade." I don't have those answers and I don't set those policies, no matter how much I might want to.
As might be clear, as someone who is passionate about safety and who cares deeply for those under my care, it's been an extremely challenging summer. I am worried about the future. I deeply believe that many people (faculty, staff, and students) will needlessly lose their lives as a direct result of the decisions being made to fully open colleges and universities across the country. I have struggled for months with the mental image that I'm sitting on a train, helpless as it charges full steam ahead over the cliff rather than starting to apply the brakes. At multiple points, I've strongly considered whether this was the moment when I choose to leave the world of higher education. I may not be able to stop the train, but I can at least jump off before it kills me.
Yet, somehow, at the end of the day, I remain where I have been for nearly two decades–working in a college counseling center and trying to do my part to help students navigate the trials and challenges that arise when living a complex life.
What has led to my current course of (in)action? How have I found peace with my decision to remain? By reminding myself of the principles that guide us in group psychotherapy. I have spent significant time and energy analyzing my role at the university and trying to determine what I most need to have a fulfilling career. Through all of that searching, the most important shift I have made is by recognizing and embracing my role as a group member. I am not one of the leaders. Don't get me wrong, I may be a leader in the field of mental health on my campus and I lead a team of highly dedicated, and incredibly talented, clinicians. But in my subgroup of "university employee," I am but a humble group member ,and as a member, it is normal and healthy to question and test boundaries–to find safety by exploring the edges that are inherently less safe. It's a role that gets me into no shortage of trouble and causes more disciplinary meetings than either my bosses, or myself, would care to admit. But just as we often find ourselves with one group member whose exterior might be a bit rough and they often find themselves out on the margins of the group, they usually have a critically important role and voice for the group. They often speak to things that other members find discomforting or unsettling. They often give voice to those that are afraid their own voice may draw unwanted attention. On my better days, I am proud of my role and recognize the importance of that voice to the group.
But the other adjustment I have made, maybe even more significantly, is that I have learned to trust the leaders–not blindly but based on my lived experiences with them as leaders of the group. Just like so many group members I have encountered in my career, I am at times skeptical of leadership and wonder how much of their own personal agendas are guiding their actions. That's a part of my less-than-trusting nature. But I also have to recognize that, at least where I work, I have faith and confidence in my leaders, both the people I report to directly and the president of the university. I have a history with these leaders. I have seen them manage and handle challenges in the past and I have witnessed them doing what they think is best to protect the entire group; even if it's not what I would prefer was done. I have to remind myself that I do not have all of the information and that even if I did, it is reasonable to make a different decisions based on the same set of data, even if I might question that wisdom in the moment. Part of being a group member means living with uncertainty and embracing that the group agreements are designed to enhance my safety and allow for my own growth, even if the process seems inherently unsafe. As one of my leaders often says, "Assume good will."
In a perfect world, I would still prefer that universities think more critically before opening their doors at the start of fall. I continue to have concerns about the safety of these communities; but as I group member, I must trust in my leaders – even if I must remind myself of it every once in a while. As is the case in a therapy group, if the time comes when I no longer have faith in leadership and don't believe the situation is repairable, that will be the time to find a new group. Until then, there are rarely clear-cut "right" answers, but we decide which risks we are willing to take and how we want to engage in the process. For me, despite my trepidations, I still look forward to the Fall and to helping students navigate a world that is far more complicated and complex than it was just a few short months ago.