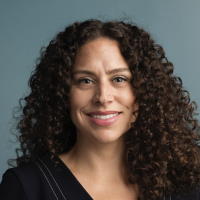 Like so many things right, we are going virtual for our APA convention. While we will all miss the opportunity to connect in person, and to grabs drinks and food together at a local spot, we have learned over the past few months that a lot of great new things can happen in the virtual space. I am excited about the new possibilities that the APA convention will allow for this year. It will allow more accessibility, and a chance to have greater access to all the sessions we want to attend. So now more worrying about choosing between sessions.
Here are some highlights:
Sessions will be pre-recorded, and with registration you will have access to the pre-recorded sessions for a year.
APA will have a series of keynote speakers scheduled during the three days of the conference, and you don't have to walk across a huge convention center to see them.
There will be main stage events schedule between ‪11am to 12:30pm on Thursday, Friday, and Saturday. Depending on your time zone, you can eat whatever lunch (or breakfast, if you want), and not have to worry about grabbing a $20 sandwich in between sessions. ‬‬‬‬‬
The APA Presidential Address is scheduled ‪on Saturday, 1-2 pm, and you don't have to get their early to grab a seat.
‬‬‬‬‬ We also have some really exciting sessions from our Div. 49 colleagues. All of these will be pre-recorded, so you can schedule to watch them at your convenience. If you miss the back to back hustle of APA, watch them back to back in between keynotes and business meetings. Hey, that's your business, do you!
Our division highlights:
Share Your Story: Exploring the Impacts of a Process Group Among Those with Serious Mental Illness
Group-based opioid use disorder treatment using mindfulness-based experiences
Recognizing the Power of Group Leaders
Boosting Resilience: 4-Week DBT-Informed Group in Counseling Center
Diverse women as consumers and providers of group therapy: Recommendations for practitioners
Psychoeducational Groups for Latinos: Group Cohesion's Influence on Fostering Safe Learning Environments
The Creation of a Specialization
Group is now a Specialty: Training Implications
Adapting Evidence-Based Group Intervention for High-Needs and Other Populations
Essential Training to Build a Successful Group Psychotherapy Program
Rupture and Repairs in Group Psychotherapy: Theory, Research, and Practice
And while the pre-recorded sessions are great, we still want to see everyone's smiling faces. So, we are also doing a number of live sessions, that will allow for the live engagement we all love.
Here are the live-sessions we will have:
Business Meeting: Thursday 4-4:30p.m. EST (1 pm PST) – Like business in front, but really a party
Special Presentation: Group Processing of Social Injustices: Thursday 4:45-5:45 pm (1:45 pm PST)
Training directors meet and greet: Thursday 7 pm EST (4pm PST)
Awards and Fellow Address: Friday 5:45 pm EST (1:45 pm PST)
Social: Friday 7 pm EST (4 pm PST) – And will not your typical zoom happy hour either!
Please keep an eye out for more details on links for our live events. And please reach out for any questions to Lisa De La Rue.