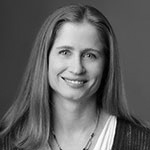 In our last column, we wrote about some of the ways that Div. 49 was offering ways for members to connect with each other. Today, we want to highlight the multiple resources that the division has on our revised YouTube channel. A special thanks to Eric Chen, PhD, for bringing together a great range of speakers for the Diversity Committee and to Noelle Lefforge, PhD, for getting everything looking sharp and organized on the YouTube Channel.
We especially want to highlight the dynamic set of resources that Chen has put together, which are gathered together on a Diversity Committee Presentations Playlist. These include excellent presentations by Platt (discussed last column), new ones from Ribiero (social identities) and Miles (focusing on intergroup dialogue). Other ones coming up include Wade on religious/spiritual diversity in groups, Lefforge on responding to microaggressions, and Kivlighan and Tao on Multicultural Orientation. If you have suggestions for a speaker or topic you'd like to see featured, please reach out to one of us: Leann Diederich or Tom Treadwell.
In these times of overwhelming stress, it's helpful to know that there are wise people, good hearts, and a community that will help get you through this. When focusing on taking care of yourself or working with clients, keep these tips for addressing negative patterns in mind:
Know that it is okay to feel how you are feeling.
Maintain a routine.
Practice good sleep hygiene.
Connect with others.
Take a break.
Feedback, along with articles or brief reports and news items, can be e-mailed directly to Tom at ttreadwe@pennmedicine.upenn.edu, as can Letters to the Editor. 
Be well,
Tom Treadwell, EdD, TEP, CGP
Editor
Leann Terry Diederich, PhD
Associate Editor