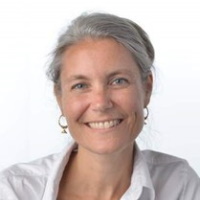 I am pleased to take the baton of a great leader and your past Council of Representatives (COR) representative in Div. 49, Sally Barlow, PhD. Sally has been the COR representative for six years and served on the Group Specialty Council under the leadership of Dr. Nina Brown who successfully led us into and through the endorsement of Group as a Specialty along with other colleagues, Eleanor Counselman, PhD, and Joshua Gross, PsyD, just to name a few.  Being new to COR this year and seeing all the work that is involved in getting our field of group recognized was no small task, so again much appreciation to the leaders we rely and build upon to continue the work.  
As your new representative I recognize it is my duty to keep you informed of key issues that are arising in Council. To this aim, I will be forwarding you emails that I think are pertinent to our involvement in the larger APA structures such as joining advisory committees and keeping abreast of new statements and policies that are posted and circulated by leadership within APA or other divisions. Another aim is to inform you of new business items that will come to APA membership for a vote and what I see as helpful to our division particularly but APA as a whole as well. Thus, I wanted to highlight a few things that are coming your way this fall and will need your vote based on our most recent meeting (August 5 and 6th) just prior to the APA Convention.  But before I do, I want to pose two questions: (1) What will support APA and Div. 49's growth and vitality in the near and distant future? (2)  What will support our work to meet the needs of all of our clients and organizations whether in the United States or abroad? Answers to both questions are the same: students and new professionals, diverse and socially just practices, and adaptability. 
So, the two items that I want to alert you of are new business items that will need your affirmative support in advancing group psychology and group psychotherapy and APA as a whole. These two items include: 1) a yes vote for changing the bylaws to offer the current delegates representing the ethnic minority psychological associations (EMPAs) a voting seat and 2) a yes vote for changing the bylaws to offer graduate students in psychology a voting seat in APA elections. Regarding the two items I have included an overview from the draft summary of minutes on September 21, 2020, provided by Amber Roopan, associate chief, governance and volunteer leadership for APA. 
EMPA Delegates a Vote: In introducing the business item calling for a bylaws change that would offer seats on council to the five current ethnic minority psychological associations (EMPAs), Michael Hendricks, PhD, noted this was the fourth time since 2007 that the council has wrestled with this question. He cited the confluence of COVID-19, racial unrest and deep-rooted health disparities affecting people of color in the United States in urging its passage. "We think the time is right – maybe even more than right," he said. The measure passed by a wide margin – 160 to 1, with two abstentions.
The five EMPAs covered by the proposed bylaws amendment are the American Arab, Middle Eastern and North African Psychological Association; the Asian American Psychological Association; Association of Black Psychologists; National Latinx Psychological Association; and the Society of Indian Psychologists.
Because of the almost universal support for the proposed EMPA bylaws amendment, the Council voted not to include pro and con statements when it goes to the membership. The Bylaw amendment will include an explanatory statement.
Psychology Graduate Students a Vote: The Council also revisited the issue of changing the bylaws to allow graduate students in psychology to vote in APA elections. (A similar measure passed council in 2019 but fell 58 votes short of passing the full membership.) After much debate surrounding whether to place certain guardrails around which psychology master's students would be covered, the council passed the measure by 115 to 38, with 5 abstentions. It would create a new membership category for master's and doctoral students who, after a year as graduate student members, would have the right to vote in the APA president-elect and board member-at-large elections and the bylaw amendment and apportionment ballots.
In the case of this proposed bylaw amendment, council agreed to include pro and con statements, along with an explanatory statement, when it is sent to the full membership on November 2.
Much is happening in APA under the transitioning leadership of Sandra Shullman, PhD, and president-elect Jennifer Kelly, PhD, as well as numerous leaders within APA including Arthur Evans, PhD, and Brian Smedley, PhD. Thank you in advance for voting in the upcoming APA elections which will begin on November 2, 2020.