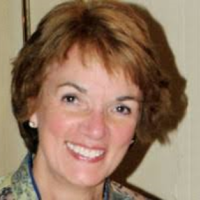 The Group Specialty Council, ably chaired by Nina Brown, continues monthly meetings. The Council is focused on two initiatives. One is to prepare to submit for recredentialing in 2025. Those of us who worked on the initial petition(s) know that it is not too early to begin work and are very grateful to Noelle Lefforge, for agreeing to head this effort. To learn more about this project, watch Noelle's YouTube video, "Future Directions - Renewal of the Specialty Petition," on the Div. 49 YouTube channel.
The main focus currently is to continue to promote group therapy as a specialty, requiring specialty training. This effort includes outreach led by Gary Burlingame to psychology training programs at all levels (predoctoral, intern, postdoctoral) about group therapy as an important and much-needed specialty. The Council is aware that many new psychologists are asked to lead groups at their placement or workplace, often with little or no training, and we want to encourage training directors to address this need during the training years. The Council has developed didactic, experiential, and supervision recommendations for group specialty training at all levels. These are now available on the Group Special Council section of the Division 49 website and we are creating specialty training templates for training directors. We note that fulfilling the specialty requirements at the postdoctoral level often means being close to fulfilling the requirements of the Certified Group Psychotherapy credential (from the International Board of Certified Group Psychotherapists) and of the American Board of Group Psychology.
At the recent APA virtual convention there were several programs on the group as a specialty: "The Creation of a Specialization," "Group is now a Specialty: Training Implications," and a "Training Directors Meet and Greet." In addition, the Div. 49 YouTube channel now has a number of very informative videos about group as a specialty, including "Group Is Now a Specialty" with Nina Brown, "Group Specialty Training in Psychology Postdoctoral Fellowship Programs" with Noelle Lefforge, and "APA Group Specialty: Common Mistakes" with Rachel Lundgreen. There are also videos specifically about group specialty training on the academic, internship, and postdoctoral levels, and in specific settings including college counseling, clinics, and hospitals. The newest video is. "Meet and Greet" of Training Directors.
And finally, we are excited about the coming Special Issue on Group Psychotherapy of the American Journal of Psychotherapy. It is very significant that a "regular" psychotherapy journal has chosen to devote a whole issue to group, continuing the recognition of group as a specialty. Many of the articles are by Div. 49 members.
The Council continues to welcome help with the dissemination of the information about group to training programs in all settings and with the general promotion of group as a specialty. Please contact Nina Brown for more information.