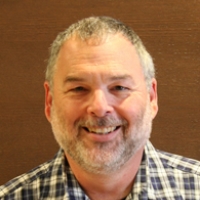 We have been through so much, so fast in a year that has been unlike any to date in my sixty-five years of life and forty-three years in professional psychology. So many of us spent our earlier years being told the pandemic threat is real and that we are over-due for another scourge on par with the Spanish Flu. That pandemic reined February 1918 through April 1920, infected 500 million people in four successive waves, and killed 50 million people with an estimated 675,000 Americans in that mix. Still, who would have thought that we would be here in October 2020 with well past 215 thousand Americans dead and likely more before we get out of this mess.
We as a division have done well in the face of these challenges. We have Group Dynamics editor Georgio Tasca bringing us the special issue: "Groups in a dangerous time: Virtual work and therapy in the COVID-19 era," in which has some of our leading group dynamics and psychotherapy researchers address the most life-impacting challenge of our time. We are grateful to have colleagues who can bring science and well-reasoned understanding to the life-threatening challenge we face. Health service psychologists are fortunate to have this work to better understand the challenge and to support the development of interventions increasingly morphing into online telehealth group therapy all across the land.
Under the leadership of President Cheri Marmarosh, we have worked as a Board to address social justice and racial inequality issues as a second level plague in our culture. Under Cheri's leadership, we are working with other APA divisions and the Council to be sure that our APA is on the right track addressing the challenges we are facing. Our Division Trio is in open communication and we all share common values. We are also addressing some of our own internal organizational issues by updating our policy and procedures manual, so we are all using the same set of maps as we negotiate the challenges of our times.  Membership Chair Shala Cole has worked with APA central to improve and update our Division list servers.  Convention Chair Lisa De La Rue is working with leadership with an eye toward another likely virtual APA in 2021 and perhaps our first foray into providing CE programming at APA 2021 if we can figure it out.  Secretary Martin Kivlighan is brainstorming with leadership about projects, agendas and plans moving forward.  So many of us are in support of a longer Presidential Trio timeline and we are hoping to make some progress in 2021 with our cohesive and motivated leadership group.
We also have seen tremendous growth in our Multicultural and Diversity programming under Diversity Domain Representative Eric Chen who established, shares and maintains a Google Drive with a wealth of useful information collating resources and events in response to the pandemics of COVID-19 and racial injustice we presently face.
So many of our members in the past six months have morphed their group programs into online telehealth services that have normalized the use of video connections to provide treatment, assessment, and training services. Who would have thought we would be doing this nine months ago and yet today it is plainly clear that we will be continuing to do so through the foreseeable future?
In this regard so many of us who work in APA accredited training sites are now teaching, supervising, and practicing in a telehealth format that has quickly become normalized and that we have accommodated to in the course of day-to-day practice. The fact that I have not yet met my interns face-to-face in this 12th week of our internship is something to behold in my 20th class of group psychology APA intern training. Will conditions change enough that I will meet them face-to-face before their internship ends in early August 2021 and I graduate my 80th intern?
TeleHealth group therapy practice is amazing in its ability to help us achieve useful tasks as educators, trainers, supervisors, and practitioners. Our literature is helping us to see this. But the fact of the matter is we will all have some kind of fun writing our self-studies telling APA accreditation what we have done in response to COVID-19. I believe that APA will find many versions of best practices across the country as all of the emergently erected telehealth service delivery models come through accreditation review. My guess is those programs that have begun to adhere to our Group Psychology and Group Psychotherapy petition and its program recommendations will do just fine.
 I also think that I will be practicing and teaching online telehealth group therapy for the remainder of my career.  I cannot envision that we will ever completely retreat from the many opportunities gained through the normalization of online telehealth services, especially in the delivery of group psychotherapy. Since the start of my quarantine and self-imposed isolation in early March 2020, I have now led over 150 telehealth online groups with interns and it is very clear that we can accomplish a lot in this format. That the FSU University Counseling Center is running 34 groups a week is a demonstration that you can do telehealth group therapy on large scale basis if you maintain an evolving group therapy staff culture.
Division leadership has some exciting projects in motion despite the reality that we still don't know where we stand with the pandemic or what it will mean for the APA 2021 conference. We are taking some early steps to explore opportunities for offering group psychology and group psychotherapy continuing education programming in 2021 as part of the larger conference CE offerings.
When I first came to the deep south in 1999 a new friend born and raised local informed me that there is nothing worse than five pounds of sugar and a three-pound sack. Keeps us busy, folks. But if you want something done, go find busy people to do it.