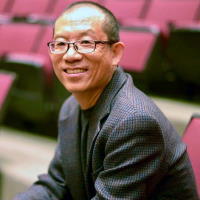 We at the Diversity Committee have continued our efforts to plan and schedule a series of diversity presentations following the first one, "Black Lives Matter in Therapy Groups Too: How do Therapists Disarm Racial Microaggressions?" by Aziza Belcher Platt, PhD, on July 10, 2020. A description of this presentation was provided in the last issue of the Newsletter. Since then, two additional diversity presentations have been given:
"Examining Social Identities, Intersectionality, and Systems of Oppression in Groups" by Dr. Michele Ribeiro on September 23, 2020. Here is a description of the presentation:
"Dr. Kimberle Crenshaw writes 'intersectionality, or interlocking systems of oppression, is an analytic sensibility, a way of thinking about identity and its relationship to power.' As group facilitators we hold power in what is named or passed over within our spheres of influence (e.g., therapy groups, consultation groups, organizations, etc). What awareness do we as group facilitators have of our own power, privilege and/or marginalized identities? This presentation gives an overview of the necessity to locate people's and our positionality to dismantle systems of oppression as they pervade inside and outside of our [therapy] group experiences."
"Intergroup Dialogue: Using the Power of Group to Further Social Justice" by Dr. Joe Miles on October 9, 2020. Here is a description of the presentation:
"Ongoing racist violence against people of color against a backdrop of racial and class inequities in health and wealth that have been exacerbated by the pandemic, highlights the need to continue striving for social justice and an end to systemic racism. One group intervention that can help is intergroup dialogue. Intergroup dialogue is a small group intervention aimed at building relationships and communication skills across social identity groups, developing a critical awareness of social issues (including privilege and oppression), and developing the capacities to work toward social justice. Given its theoretical foundations in the social psychology of intergroup relations, as well as commonalities to the process of group psychotherapy, group psychologists and psychotherapists are well positioned to facilitate intergroup dialogues and contribute to the growing body of research on their process and outcomes. The presentation will be recorded including an introduction to the theory, research, and practice of intergroup dialogue. In addition, it will address how dialogic methods can be used in other settings, including group psychotherapy, to foster communication and understanding."
Looking forward, three more diversity presentations in 2020 will be given as follows:
On Thursday, October 29, 2020, 1-2 p.m. EDT, Nathaniel Wade, PhD, will give a presentation, "Engaging Religious/Spiritual Diversity in Group Therapy: Opportunities and Challenges."
On Friday, November 20, 2020, 12-1 p.m. EST,  Noelle Lefforge, PhD, and Claudia Mejia, PhD, will give a presentation, "Training Group Therapists to Respond to Microaggressions."
On Friday, December 11, 2020, 12-1 p.m. EST, Martin Kivlighan, PhD, and Karen Tao, PhD, will give a presentation, "How do we address problematic systems and group process in therapy groups? A Multicultural Orientation (MCO) perspective."
All the recent diversity presentation recordings are now available in Div. 49's YouTube channel, and the future ones will be similarly recorded and uploaded later to the same YouTube channel as well. For more detailed information about how to register for each of the latest presentations, please visit our link to the APA's Div. 49 Diversity Committee Resources.
As we get closer to the end of 2020 and starting a new year, all members on the Diversity Committee will continue to discuss strategies to raise awareness and challenge ourselves to be more proactive in combating racism, discrimination, and social inequity. We welcome your suggestions for us to continue or expand our efforts to address racial and social injustices in relation to the practice of group psychology and group therapy.