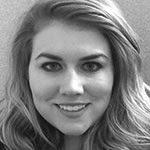 In my last column, I addressed the importance of teletherapy to provide and maintain therapeutic services during this pandemic. And while I am still advocating for virtual mental health services as a means of prevention, I would also like to address other ways virtual services can provide means of prevention during this time, and why they are so necessary. 
Although extensive research is not available on the influence past pandemics and epidemics have had on suicide rates, stressful life events are a known major risk factor for suicidal ideation and attempts (Centers for Disease Control and Prevention [CDC], 2017). Considering the drastic and stressful lifestyle changes COVID-19 has brought for many people, such as unemployment and prolonged social isolation and distancing, it seems reasonable to be concerned for possible increases in suicide rates due to the increased stress levels individuals are likely experiencing. In addition to these immediate influences on mental health, developing research is showing that the virus can have negative long-term effects on organ health, which may also prove to be a risk factor (Zhang, Shi, & Wang, 2020).   
One-way individuals have managed to maintain a sense of normalcy during extended social distancing is through technology. While this includes utilizing teletherapy services, it also includes participating in non-medical interactive services such as virtual gym activities, religious services, and even workplace environments (Galea, Merchant, & Lurie, 2020). The importance here is to find ways to keep individuals socially linked to one another to prevent increases in stress levels and harmful behaviors. Although many individuals have the resources available to engage virtually with others during this time, there are still those who do not possess these resources, and future research and outreach efforts should focus on developing measures to prevent unnecessary isolation in these groups (Galea et al., 2020).