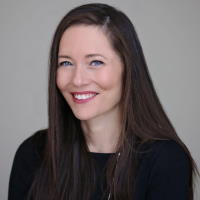 Increasing rates of COVID-19, months of social distancing, presidential debates, the sudden death of Ruth Bader Ginsburg, and continued denial of systemic racism have felt like repeated ruptures that we have had to endure. Sadly, I expect there will be more. Just today, I was supervising graduate students leading an online therapy group in our clinic. One of the members raised the issue of anxiety when meeting after the election, a topic everyone has avoided in the group. In supervision, we discussed the diversity in the group. We are aware that after this election, some members may be celebrating while others are grieving. I am very aware of the potential pain and suffering that many may have to cope with—including my own. This election feels different, and I have struggled to empathize with different perspectives. I am unsure about my own ability to help the leaders contain the group if the election does not turn out the way I hope it does. Regardless of the outcome, I can imagine many ruptures developing and the group struggling to repair them.
The bright spot is that I am currently knee deep in manuscripts about ruptures and repairs in group therapy. These last few months, I have been editing two special editions of group journals, Group Dynamics: Theory, Research, and Practice and the International Journal of Group Psychotherapy, both devoted to ruptures and repairs in group treatment. I have been reading how leaders can identify, manage, and repair ruptures so that people in their groups can express their feelings and tolerate differences while staying connected. I can't imagine a better time to focus on rupture and repair in group work.
In our journal Group Dynamics: Theory, Research, and Practice, led by George Tasca, we have five terrific manuscripts that will be coming out in March 2021. The edition starts with a meta-analysis exploring the relationship between the alliance, between the member and leader, and outcome (Alldredge et al., this edition). The findings are important and demonstrate the value of the alliance in group treatment; however, the results also inform us that cohesion remains the stronger correlate to outcome in group therapy (Burlingame, McClendon, & Yang, 2018).  The special edition then focuses on how we can assess ruptures in group treatment. Burlingame et al (this edition) describe how we can rely on the Group Questionnaire (GQ) (Burlingame et al., 2017) and member feedback about the group after each session. Leaders gain access to critical information regarding each group member's perceptions of the group. Researchers have found that leaders who receive this feedback have improve outcomes compared to leaders who do not receive this feedback (Burlingame, et al., 2018).
Lo Coco and colleagues (this edition) describe a unique way to understand ruptures. They describe how we can use sophisticated statistics to compare each member's response on the GQ to the average of the group. They found that this type of assessment includes all of the group members rather than only looking at individual perceptions. Tasca and colleagues (this edition) describe the last method of identifying ruptures based on Eubanks et al. (2019) behavioral observation in individual psychotherapy. They observed group sessions and coded for ruptures between members, member-leader, and member- group-as-a-whole. Their findings are critical and describe where ruptures occur most, between members. They emphasize the complexity of group relationships, and they provide a clinical demonstration of ruptures in group treatment.
In addition to exploring ruptures in group therapy, Urmanche, Minges, Eubanks, Gorman, and Muran (this edition) examined ruptures and repairs in supervision groups. Their research highlights the importance of ruptures in any group experience. I believe this is the most important point; any group of people will find themselves coping with ruptures that impact safety, belonging, and the welfare of the group. This includes graduate student cohorts, professional groups, sport teams, emergency medicine teams, public health organizations, and political parties.
What is even more important when studying ruptures in groups is studying the repair of them. Researchers studying ruptures in individual therapy argue that openness, empathy, and curiosity are key ingredients to repairing ruptures.  The same is true of groups and group therapy. Eric Chen interviewed Dr. Platt who spoke about the ways group leaders can address and repair microaggressions in group, ruptures related to insensitive comments that offend group members. He also interviewed Joe Miles, PhD, about intergroup dialogues, challenging conversations that address diversity and potentially repair ruptures. We need more resources like these as we recover from COVID-19 and the current political unrest (videos available on our website).
During this difficult time, our division has done an incredible job focusing on these important issues, and I have been grateful to have the opportunity to work such a wonderful group of people. In such a time of turmoil, we have developed guidelines for group tele-therapy, fought for reimbursement of online group therapy intervention, facilitated awareness of group level factors related to COVID, educated group leaders about systemic racism, provided resources and support to our members, and supported initiatives that promote group as a specialty. As I hand the gavel to my friend and colleague, Josh Gross, PhD, I am confident that we will continue to work together to address the many things that come our way.

With much gratitude,
Cheri Marmarosh
Soon-to-be past president