"Loneliness is the poverty of self; solitude is the richness of self."
-- Mary Sarton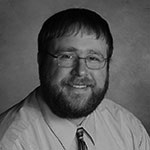 I am no stranger to feeling lonely. It is easy for me to feel alone, even in the largest of crowds. I often feel disconnected to others and sometime struggle to relate and connect socially to people with whom I'm not already familiar or in which my role does not provide me with some sense of authority or presumed leadership. These feelings are not new; just as they are unlikely to be for many reading this column. After all, none of us are above the human condition and if we cannot experience the feeling of being alone, then we are unable to appreciate the connection to others when it occurs.
I have always thought that my understanding and appreciation of my subjective loneliness has allowed me to empathize and better appreciate the experience of so many of my college student clients. For college students, one of their primary developmental tasks is learning how to individuate from the family system and begin to form and establish connections with new people - chosen people - who will become their supports and confidants as they emerge into adulthood. I have always suspected that, at least in part, my desire to better understand how and why people feel lonely or isolated and how we use those feelings to foster healthy connections with others has been a significant factor in my passion for exploring group dynamics and, ultimately, my love for group psychotherapy.
However, recent events – including the COVID-19 pandemic and US presidential election – have shown me that my understanding was, at best, incomplete. Even as I have made intentional efforts to connect with friends and colleagues over Zoom for things such as virtual happy hours or distance conversation groups, my sense of loneliness has only increased. While arguably better than nothing, these multitude of Zoom meetings have highlighted how isolated I can still feel; even when interacting with those that I truly care about. Even when in a group of "my" people, I often feel disconnected; more so now than ever before.
Even when working to affect the political change in our country that I feel so passionate about, I have been left feeling more disheartened; more alone – not more connected.  When partnering with people of similar political philosophy to promote positive change, my mind connects with the "Other" – those people of a different political affiliation who more often than not feel like adversaries, rather than fellow human beings who are also working to mold the world into a better place (at least from their perspective).
It is within this milieu that a close friend recently invited me to spend a weekend with her and her family at a remote cabin in (very) rural Pennsylvania. Seeking a chance to reset while spending time with someone I deeply value, I jumped at the opportunity and found myself in a part of the country that had more deer and horses than people. It was certainly enjoyable to spend the weekend with friends and socializing in a small, limited group; which my introverted side gravitates towards naturally even in the best of times. I was able to be around people I cared about and that I knew cared about me. The moments of human company were as validating and rewarding as expected; especially in the midst of a global pandemic that makes such previously commonplace experiences more novel than more of us ever imagined.
However, both in the moment and now months later, the part of the experience that resonates with me the deepest was the solitude - the ability to escape from the masses and the social demands of the world to spend quiet time connecting with myself and the environment. I spent each morning of that trip by taking a long walk down rural, country roads that were at times more dirt than pavement.  I saw few houses and even fewer people. I watched horses graze in the fields and saw many deer cross the road ahead of my path with little to no attention paid to my far-away presence. In some ways I was invisible, but never felt more connected. I was reminded of how America was settled. I thought about the first people who founded the very land I walked on and pondered what decisions weighed upon them when they decided to build shelter in the area. Despite my solitude, I felt engaged with these people and their experiences. I imagined having an understanding of their world and basked in knowing that I shared a space with them that relatively few people have ever chosen to tread.
At night, I spent many hours, by myself, looking at the stars; with a perspective that is only possible with minimal light and being located near the top of a mountain. I again thought of the people who have shared that particular view of the night sky with me. The commonality of the human experience was magnified; while the competitiveness and disagreements of day-to-day life faded, however briefly, to a point of insignificance. It was a brief respite from a complicated world. I spent much of my time alone that weekend, but I was not lonely. I was experiencing solitude; and the tranquility of spirit that comes with it. Ironically, I felt more connected; more engaged, than I had in many months. As I stopped trying so hard to connect with people and embraced the solitude of my environment; I found the connection that had previously been so elusive.
It may not have been Walden Pond, and I've certainly never been compared to Henry David Thoreau, but in that moment, I gained a richer understanding of his journey and what it means to have a place where simplicity is the rule and one no longer fritters their life away concerned about insignificant details. To put it another way, and in a context that is near and dear to my comic-loving heart; I understood, maybe for the first time, why even Superman needed his Fortress of Solitude. It is something I hope everyone seeks and can ultimately find. It will make the world a more connected place.
As a group psychotherapist experiencing solitude and the tranquility of spirit that comes with it is critical in recharging our group skills. Ironically, I felt more connected; more engaged, than I had in many months. As I stopped trying so hard to connect with people and embraced the solitude of my environment; I found the connection that had previously been so elusive.  This new feeling of connection is allowing me to better shape my group therapy skills which have been dampened by the pandemic.  As group psychotherapists we need to learn to reconnect with self which leads us to better join our patients/clients.