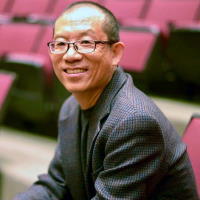 At the Board's Mid-Winter meeting, the proposed name change of the Diversity Committee was approved so that it is now the "Diversity, Equity, Inclusion and Belonging" (DEIB) Committee. After completing in 2020 several important tasks, such as compiling mental health resources in response to COVID-19 crisis and antiracism protests and hosting six diversity presentations, we have identified several initiatives for 2021, including:
Collaborating with American Group Psychotherapy Association's Diversity, Equity, and Inclusion Task Force, various APA Divisions' Diversity Committees and APAGS on diversity and social justice efforts
Recruiting APAGS and APA members of color to join Div. 49 (with more detailed information to follow); and
Having a different DEIB committee member giving their voice in the Division Newsletter to any diversity themes, issues, challenges or perspectives (e.g., disability, social justice, undocumented immigrants, intersection of cultural diversity and evidence-based practice) in relation to group psychology and group psychotherapy as a specialty.
As such, I am delighted to share with you that Aziza Platt, PhD, is the new vice chair of the DEIB Committee and I asked her to introduce herself and to reflect on the name change of the committee to the Diversity, Equity, Inclusion and Belonging (DEIB) Committee.  Let us hear Aziza's voice below.
--Eric C. Chen, chair of the DEIB Committee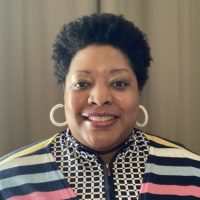 I am equally delighted to have the opportunity to serve as vice chair of the DEIB Committee. I have been passionate about race and culture since childhood and groups since graduate school. Bringing these co-mingled passions to the DEIB Committee is an honor, especially given the committee's much needed activity and contributions last year in the middle of "twindemics" of racism and COVID-19. The journey of anti-racism is one of constantly learning, unlearning, relearning, and sharing and acting on our learning. The same is true of the DEIB Committee, formerly the Diversity Committee, and its name change.
Diversity has been the focus for Div. 49 for many years and for Div. 49 to have multiple identities is important. However, diversity is the point of origin, not the destination of the anti-racism journey. Admittance does not guarantee full acceptance and access. As such, diversity without the other components of equity, inclusion, and belonging can result in Dr. Martin Luther King, Jr.'s fear of "integrating my people into a burning house." As a Black woman, I know all too well how isolating a non-diverse environment can be when you are the only, or one a few, Black, Brown, Indigenous, Asian, and other persons of color. You are invited but not being included and you feel like a face without a voice. Diversity, therefore, is openness but retains elements of otherness. There is a common refrain that "what just is, isn't justice."
Equity recognizes the power differential between those of different identities and seeks to rectify it by redistributing the power. For me, equity has been a rarer experience, but it is having full access and the ability to advocate for access where there are barriers. Equity then, is fairness and justice but not necessarily representativeness.
Inclusion, however, values the thoughts, perspectives, and contributions of all individuals. For instance, in inclusive spaces, I have found my viewpoint and voice mattered, yet often I was essentially powerless. Inclusion is therefore fullness but not necessarily rootedness. What diversity, equity and inclusion have in common is that they are amendments to the existing structure.
Belonging transforms "you are welcomed/valued here" and "we adjusted this to be fairer to you" to "let's co-create/recreate this together so it can belong to all of us." Belonging redistributes the onus and rallies all of us to fully show up, participate, and contribute to a new structure. Belonging means my voice and influence have a place. Belonging then is fullness and wholeness and it results in greatness.
As David E. Kirkland puts it, "Diversity is being invited to the party. Inclusion is being asked to dance. Transformation is being allowed to dance to your own beat." We would add that belonging is knowing that more than being welcomed to the party, the party was designed with you in mind. With that, the DEIB Committee invites you to the anti-racism party created for everyone and extends our hand in an invitation to dance with us but to your own drum.
--Aziza Platt, vice chair of the DEIB Committee