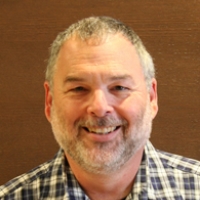 The board of directors of the Society of Group Psychology and Group Psychotherapy met on Friday, January 29, and Saturday, January 30 from 1:00 to 5:00 p.m. each day for the annual Div. 49 Mid-Winter Board Meeting. All members were in attendance and there are a lot of activities to report on. We have many projects in motion and some of these are long-standing functions such as setting up committees and structures, and others are newer initiatives that come from a range of board members. It is very exciting to see our leadership talking to each other candidly, and we have some nice progress to report in this edition of The Group Psychologist.
Past President Cheri Marmorosh has agreed to serve on the Fellows Committee, and I am pleased to report that Craig Parks has agreed to continue in his role as fellows chair. Craig brings a wealth of skills and dedication to the division and will be expanding the committee to bring on new members who can assist us in reaching out to a wider range of candidates who are eligible for this process. Our fellows must meet the criteria established by our division as well as the general APA fellowship criteria that are reviewed by both the national committee and the APA Council at large. We are so pleased that Craig is recommitting his service to the division and this is especially important in terms of our goals to bring in new members and to keep our long-standing leadership engaged with the division.
President-elect Amy Nitza, past president Cheri Marmorosh, and I have developed a strong working alliance over the first few weeks of the year and have set precedent for coordination, consultation, and being able to reach consensus in our decision making. I feel very fortunate to have such strong leaders and capable individuals with me in 2021 as we face difficult challenges and tremendous opportunities.
In the board meeting, we had an active and useful discussion about our membership and its demographics led by Shala Cole, chair of the Membership Committee, and addressing issues of diversity, technology, and access for the under-represented. Look for a discussion of academies and roundtables coming out of Membership, where we hope to better address balance and equity and strategies to grow our membership in ways to ensure that it is representative of our communities and the world at large. The board is very excited about these initiatives and we hope to be talking in more detail about this soon.
Misha Bogomaz continues as Early Career Psychologist chair and leads many initiatives for the division. Expect to see a lot of updates on our website as various committees and projects come to life this year. Misha does much for the division both as a member and in his service to other allied psychology and specialty domains by keeping us in touch with and able to impact areas where group psychology and group psychotherapy are under-represented.
Program Chair Lisa De La Rue is hard at work on the 2021 APA Annual Meeting. We are now receiving proposals and will soon be reviewing submissions and making plans for our August convention, which will be virtual again this year. We are looking for individuals who are interested in learning how to be program chairs and invite your response to the invitations we have been posting. We will be seeing more announcements about the 2021 program and invite you to join us as we prepare for the convention. Lisa has been a very strong advocate for diversity and inclusion in all of our discussions and we are stronger as a function of her advocacy.
Treasurer Debra O'Connel returns to the board after serving as program chair, and we are already feeling the cheer as we welcome her back to the board. Our board has a lot of long-term relationships and it is always exciting when members leave and return, especially given the lovely condition of our books thanks to past treasurer Amy Nitza, who now serves on the division trio leadership team. Good to have Debra back on the board.
Tom Treadwell has been our Group Psychologist editor for a long time now and he is what is needed in terms of firm, kind, and structured leadership that ensures we have a beautiful magazine and that it turns on the clock. Every time I sit down to write a column, I am reminded of how helpful Tom has been to me and other board members and how much of our tone follows from his editorial service and words. 
Leann Diederich has been our foundation co-chair for some time now and has taken on the role of chair herself this year. Leann has already sent out the first call for nominations for the 2021 Richard Moreland Dissertation of the Year Award, which will be announced at the awards ceremony at the annual meeting in August.  We are fortunate to have Leann looking out for our foundation planning. 
I am also excited to have Mary Baggio join us as our 2021 student committee chair. Mary already ran her first event on Zoom, which was a lively discussion about working with the LBGTQ population in groups. Everyone present was engaged and left feeling excited about future offerings.
Giorgio Tasca is the editor of Group Dynamics and is a past president of the society. Giorgio joined the board meeting to talk about the current status of the journal and plans moving forward over the coming years. Giorgio leads the journal with a kind and confident hand, and we are fortunate to have him engage with us in his thoughtful long-term care of the journal.
Michele Ribeiro has been on our board for a long time and serves on the APA Council of Representatives. Michele is well known for her writing and advocacy on diversity issues. We are all fortunate to have her serve as our voice and connection to Council where much important legislation originates.
Sean Woodland serves as our liaison to APA Services, Inc., and is a recurring voice in our email reminding us of important government policy and how we can engage in advocacy. It is good to see to see the business of practice included in our discussions and Sean has been serving as our beacon in this regard. Let us all rise to the opportunity for engagement that he offers.
Our board has five domain representatives who are elected for staggered three-year terms. This year David Marcus has joined us in year one of three as group psychology representative and has already expressed himself as a substantial ambassador for group psychology. David spent a weekend with us crafting our division statement in his first days of board service and has been passionate and committed from the start. David continues to raise important questions in all of our discussions and focuses on the balance of psychology and psychotherapy in our society and already has people thinking and talking about his ideas.
Nathaniel Wade joins us in year one of three as group psychotherapy representative, and we are already getting the benefit of an engaged, thoughtful, and caring group therapist and professor who teaches at the university level. Nathaniel is a very important voice as we continue to maintain balance on our board across our various constituencies.
Eric Chen is returning for a second round in year one of three as a diversity representative and will soon be announcing some important changes resulting from our board meeting. Eric has all of us in awe surrounding his gentle, firm, inviting, and influential approach to the issues of diversity, which are central to everything in contemporary life. We are so pleased to have Eric with us and know that 2021 will be another exciting and productive year for the Society.
Noelle Lefforge is in year three of three as education and training representative and has brought us an amazing gift, which is an application for the division to produce continuing education with APA accreditation. Those of you familiar with the intense and complex work of the Group Specialty Council are familiar with Noelle's gift of producing detailed documents that pass muster with the fussy. We are so pleased with Noelle's ongoing commitments to division growth and leadership.
I have saved my last notes for Martin Kivilighan, who has moved into year two of a three-year term as secretary. Martin has been incredibly helpful as a sounding board as we made friends and worked our way through the midwinter meeting. Our board is expressive, creative, and communicates well. It has been a real treat to work with people who have a sense of fun. Martin knows a lot about getting people to talk with each other and I have only just started to benefit from his wise counsel.
We have a lot going on and a great set of people working hard to promote group psychology and group psychotherapy.  If we continue as we are it will be a fabulous year. I am so fortunate to have these people with me and to have the opportunity to further bring together the old and the new, to challenge ourselves to make our division look like our membership, and to make our membership look like the communities we live and work in. We are making progress, but we have a long way to go. It does look like the sun may shine in our back door again someday soon.