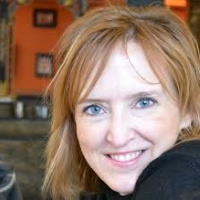 What an astonishing year we have just wrapped up, and what extraordinary responses Div. 49 has made. I am proud to be a member of a division that has risen to the occasion in so many ways.  These include, among others, the incredible webinar series offered by the newly renamed Diversity, Equity, Inclusion, and Belonging Committee, the special issue of Group Dynamics on the COVID-19 pandemic, the statement from the Board of Directors regarding the riots in Washington, D.C., our division joining others in the Division for Social Justice, and the ongoing efforts of the Group Specialty Council to advance group psychotherapy as a specialty. We have really been at our best this year in applying what we do to meet the challenges in front of us.   
As Craig Parks wrote in his introduction to the recent special issue of Group Dynamics, "…we now have everyone's attention.  The pandemic has shown the world that groups are a part of the bedrock of human existence and when that bedrock is broken, structures crumble" (2020, p. 120).  As a division, we have always known that groups matter, but as Craig rightly points out, now the world is recognizing that too.  How can we seize this moment to shine an even brighter spotlight on the many ways in which groups can be used to address the problems facing our world? As president-elect and looking toward my time as president, I hope to highlight and support the incredible work of our members to do so.  At the same time, I hope to use this momentum to strengthen our division itself. In addition to the initiatives listed above, there are many ways to make that happen; here are a few:
Membership
As has been the case for a number of years now, solidifying, building, and diversifying our membership base is an important goal, and one that seems particularly important now.  How can we use the visibility of groups in the current context to attract and retain new members? How can we as our own group provide them with an even greater quality experience while they are here?
Continuing Education (CE)
Our application to become a CE sponsor is well underway. This is a crucial step toward diversifying our revenue streams, while also offering essential training to practitioners.  What a terrific opportunity to disseminate the impressive expertise of our membership in ways that can be immediately applied to helping improve people's lives.
Emphasizing group psychology
The herculean efforts of the division to get group recognized as a specialty, along with ongoing efforts to address reimbursement rates and other challenges for practitioners, will continue to pay off (metaphorically and hopefully financially) for years to come.  At the same time, as recent articles in our journal's special issue so effectively illustrate, the group psychology side of our house has just as much to say that is relevant to our current challenges.  I hope to strengthen efforts to raise these voices both inside Div. 49 and externally.
International group work
We have much to learn about and from group processes, dynamics, and interventions around the globe.  How can we more consistently tap into, and support, this global knowledge base? How can we invite more international psychologists into our division? A recent call from Div. 52 to gather information on the international activities of other divisions holds promise for joining of forces on this issue.  Stay tuned for more.
Disaster mental health
In my day job, I am the director of the Institute for Disaster Mental Health at SUNY New Paltz.  As a Iong time "group person," I came to the field of disaster work with some clear ideas about the role of groups in disaster recovery, yet the confluence of the two fields is not near where it should be.  Among the many lessons of the past year, we have learned that disasters will be an increasingly common factor in our world, and that groups have a major role to play.  As just one example, the sheer numbers of people impacted by disasters around the globe will necessitate the provision of early interventions in groups, yet we do not know nearly enough about how to make that happen.  Now is the time to figure it out.
These are some of my ideas; what are yours?  Please reach out and let us know what we can do to support you in advancing your work.  We are stronger together.
References
Parks, C. D. (2020). Introduction: Group dynamics when battling a pandemic. Group Dynamics: Theory, Research and Practice, 24, 115-121.