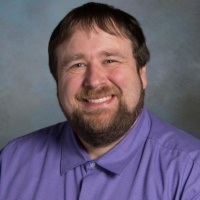 The COVID-19 pandemic has raged for almost a year. The world has changed in innumerable ways, and mental health, among other valued professions, has been thrust into the spotlight in ways that few of us ever imagined. Yet, there is hope on the horizon—millions of people getting access to vaccines and both the death and hospitalization rates are decreasing precipitously across the country. The light at the end of the tunnel may only be a pinprick, but it is there, and that is comforting in a world that has been bereft of comfort for far too long.
In the world of collegiate mental health, there have been many experiences in the past year that seemed absolutely unimaginable prior to the pandemic. I have talked to friends and colleagues who have said they literally have not set foot on their campus for more than 10 months. Personally, I've been in the office regularly (usually at least four days a week), but even that one day at home has been an unexpected change. It has been a powerful reminder to "be careful what you wish for." During those halcyon days of 2019 and prior, I was envious of people who could flex their work schedules and did not need to be in the office for 40+ hours a week. The imagined idea of working from home sounded like a self-care daydream filled with magic and lollipops and everything else one might describe as "idyllic."
However, as is often the case, reality rarely matches the fantasy. My home is filled with the exact same number of lollipops (usually zero) as before, and the pandemic has made me more apprehensive about even going shopping. More frustratingly, the demands on my time have increased, not decreased, during the pandemic. University administration is less mindful about scheduling meetings back to back or requiring work attendance (and participation) far beyond the once-valued boundaries of 8am to 5pm, Monday through Friday. Emails arrive at all hours of the day and often require some sort of response or acknowledgement.
Being a psychologist in a pandemic has been a unique juxtaposition of concepts and ideas. The profession is (rightly) viewed as being critical to helping people navigate a new reality that would have seemed harsh and near-unimaginable just a few years ago. One of the noblest aspects of being in mental health is that we're called on the most when the world gets the darkest. We are the sherpas that guide the masses through dangerous, uncharted territory. The process of helping our clients is often slow, but with guiding hands, confident steps, and a few tools from our toolbox, we not only get people where they need to be, but they often arrive stronger and more confident than when they left.
Unfortunately, one of the most important tools clinicians have available seems to be more under attack than at any other time in memory. I speak of the critical importance of teaching, promoting, and enforcing boundaries. As any practicing clinician knows, boundaries let everyone know the rules of the situation. They serve as the guideposts that make the lines clear and easily understood for everyone involved. By knowing where the line is, people can make the conscious decision to either color right up to the line or to go over it, knowing that there may be consequences. The time boundary of the "clinical hour," which at only 50-minutes further proves that our profession is better at helping people navigate the world more successfully than we are at numbers and math, provides a sense of safety and comfort. When the client knows the session will start on time and end on time, that 50 minutes of protected space provides the insulation and safety clients need in order to explore the most vulnerable topics. When those lines are removed, anxiety will almost certainly fill the void.
Time boundaries may have taken some damage during this pandemic, but no set of boundaries have become more blurred than those of privacy and personal comfort, at least in the world of collegiate mental health. The mainstreaming of "tele-therapy" and "remote counseling" has been an absolute boon for accessibility and for removing some of the historical barriers to treatment. But anytime a wall comes down, unintended consequences are sure to follow.
For almost 20 years, I have worked almost exclusively with college students. I was once even a college student myself. To this day, I often joke that the reason I went into collegiate mental health was that I spent so many years in school, it was the only environment in which I felt comfortable. In all my years being in the profession, I never would have imagined some of the privacy boundaries that I now confront on a regular basis. In just this past year alone, I have (virtually) been inside the bedrooms of more college co-eds than I ever had when it was far more developmentally age-appropriate. If someone had bet me that for the good part of the past year, I would at least on a weekly basis be encountering clients attending session in only their bathrobe or undergarments, I would have lost a lot of money. I would have further lost whatever remaining cash I had if I had placed a side bet on, "And sometimes you'll be seeing clients while you're dressed in sweatpants and slippers."
One aspect of the pandemic that I have appreciated is that it has almost required society to de-stigmatize counseling and mental health services. Young adults, are often no longer shy about telling the world that they are in treatment and see a counselor regularly. Some of the students I work with have even shared that having a prior history of counseling is becoming a strongly preferred criteria within their online dating profiles. The new acceptance of psychotherapy warms my heart, but it too is not without challenges. I frequently need to discuss with clients the importance of privacy and confidentiality, even if they are skeptical or unphased. I have "reminded" more than one student that I am unwilling to conduct a therapy session while they are in line at the dining hall or local coffee shop, even if they have no personal reservations about their (very public) setting. In that same spirit, I have met exponentially more parents, roommates, and friends of clients than I ever wanted or needed. They regularly make appearances in the background and sometimes even interrupt a session to seek attention from the client. They're like pets, but usually with slightly better verbal skills.
Maybe it's not surprising that when all of these boundaries feel more permeable than ever before, the need for mental health services is at an all-time high. As the world gets increasingly challenging, it becomes more essential to find a person and place, even if only virtually, to help make meaning of the chaos and to stabilize the footing on the ever-shifting surface on which people journey.
The pandemic has raged for a year and it looks like it will continue for many more months. But as tough times always do, this pandemic has reminded us of the essential services of mental health professionals. In whatever Brave New World emerges post-pandemic, it will be on us, the clinicians and therapists, to remind our clients of the gains they were able to make even in the midst of near-hopeless circumstances, and just as importantly, it will also be on us to remind our politicians and leaders, who often suffer from extremely short memories, that mental health always needs to be a priority if we truly want to live in a thriving and just society.