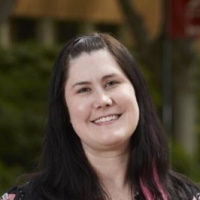 If you are like me, your primary professional identity is a group psychologist and/or group psychotherapist. Like any professional identity, it needs to be cultivated across time. Furthermore, it needs to be reified through connecting with others who identify similarly.
Thus, I cannot be more pleased to share that in spring 2021, Div. 49 was formally granted the ability to provide APA-approved Continuing Education (CEs). This is a major step for the division because it will allow us to support and disseminate group psychology and group psychotherapy specific training and education as a benefit to our members and the greater community of health service psychologists. These events will offer occasions for group psychologists and group psychotherapists to congregate (likely both remotely and in-person depending on the event) to form a stronger community and advance our field.
We hope to develop an annual CE program that meets the needs along the continuum of group psychologists and group psychologists' level of expertise. While many of our CE events will contribute to the advanced development of those who are already experts in group, we also hope to provide introductory events for licensed psychologists who are considering expanding their practice into group. We hope to build on the type of programs we have already been offering, such as the series offered by our Diversity, Equity and Inclusion Committee (available on the Divisions YouTube channel), while offering the incentive of earning CEs for partaking in these programs.
As we develop our CE program, we are keeping in mind the tensions between maximizing accessibility and utilizing this opportunity to increase the financial sustainability of the Division. Thus, we plan to offer an array of events and are considering innovative pricing models. Please contact Noelle Lefforge, PhD, if you are interested in teaching a CE event or to share ideas for program offerings. We are currently forming our CE Committee and looking for members to serve.
I'll end by mentioning how this advancement aligns with continuing efforts to ensure that group psychology and group psychotherapy maintain its status as an APA-recognized specialty. Specialized areas of psychology require formalized training across one's professional lifespan. Increasing CE opportunities within the specialty demonstrates that there is a need for continuing education that is being met. Furthermore, a robust CE program helps disseminate the scientific bases of our specialty, which is a key requirement for renewal of the specialty. Please know that by contributing to our CE program or participating in our CE events, you will be helping the Division and Group Psychology and Group Psychotherapy's specialty status. We all know that the public need for quality group treatment looms large and this is a major step toward advancing our ability to meet that need.