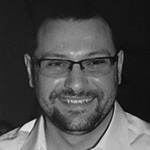 Hannibal Barca, the greatest Carthaginian general, crossed the Alps in 218 BC during the Second Punic War. The crossing took the Romans completely off guard as they did not even consider the possibility. They did not think outside the box and were horrified to find an enemy at their doorsteps.
I often time ask myself how much outside the box thinking I am doing. There are numerous situations that I look at in retrospect with embarrassment. For instance, even prior to COVID-19, our counseling center has started to interview doctorate interns remotely. It felt the right policy to ensure that finances did not stand in the way of an application. We used Zoom and interviewed applicants while sitting in front of the camera in the large conference room. With some embarrassment I recall a few times having to squeeze five people in my small room due to the conference room being occupied. It felt like we were all smooshed together. There was no thought of each of us sitting in our individual rooms and using our own Zoom webcam. It all feels stupid right now. However, it is likely that without the pandemic, we would continue our standard operating procedure.
When the pandemic began, I recall being concerned about conducing group therapy in the virtual space. The counseling center even stopped the groups in the middle of spring 2020 semester so that we could think through policies and procedures. Now, our groups are as popular as they ever have been. Students love the ability to simply open the laptop and connect without travel time. Before the pandemic I would be very reluctant to conduct groups online believing they are a poor substitute to in-person meeting. Now, I am loving the virtual space. I am left feeling how else I might be thinking inside the box.? How else I am operating, without critically examining, in a safe and familiar space? How can I innovate?