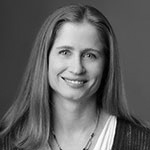 Fundamentally, group therapy can be seen as helping members in their quest to build connections. Group members come to us struggling in their relationships for a variety of reasons. Using a Yalom style interpersonal process group is one way we can help them recognize, understand, and change the ways they are relating to themselves and others. I recently witnessed the power of that when a long-term group member was able to navigate a new in-person relationship with much more awareness, skills, and success that they previously had been able to do.
We have all been missing out on many opportunities for connection with the restrictions the pandemic has imposed. As we are venturing out again, anxiety is heightened as group members are encountering stressors they haven't had to face in over a year. Indeed, coming back to in-person groups can create a lot of anxiety that provides grist for the mill. Just navigating the question of "Can we hug each other?" can occupy multiple sessions prior to coming back to in-person groups.
One of the authors recently had her first in-person session of a long-term interpersonal process group, after 16 months of virtual groups, including adding new members. One thing that stood out was all the opportunities for micro-connections that are present in-person and not virtually. The small moments of shared eye contact, a glimpse of a similar facial reaction, or a shared nonverbal reaction that would have been muted online. While cohesion was strong from the online group sessions, the way of feeling fully connected to other members is greatly enhanced by being in person.
According to Julianne Holt-Lunstad, PhD, professor of psychology at Brigham Young University, a "…greater social connection is associated with a 50 percent reduced risk of early death." As we are facing returning to, what we call "normal," it activates our anxiety and spontaneity decreases. Thus, to activate our spontaneity we need a safe environment to test, at times relearn, how to build recreate positive social connections with other human beings. This is essential in order to live and be healthy physically, mentally, emotionally and spiritually. The power of positive connections is about building relationships which are achieved by 'interpersonal/intrapersonal action' in a safe group environment. Likewise, providing inspiration to make an authentic connection is vital. And in-person groups provide a wealth of grist for the mill, and inspiration for deep connections.
What challenges have you faced, fellow leaders, as you navigate through returning to in-person groups?
Reference
Holt-lunstad, J. (2016). Loneliness and social isolation as risk factors for CVD: implications for evidence-based patient care and scientific inquiry. Heart, Volume 102, Issue 13.  http://dx.doi.org/10.1136/heartjnl-2015-309242 What challenges have you faced, fellow leaders?