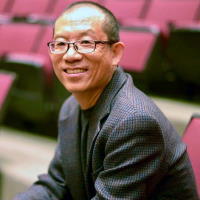 For over a year now, many of us, individually and collectively, here in the U.S. and globally, have engaged in conversations about how we can increase diversity, build equity, facilitate inclusion and enhance belonging. We as psychologists' endeavor to use psychological science and knowledge to ensure our work can benefit society and improve lives in an increasingly diverse and interconnected world.
In April, 2021, APA's Equity, Diversity, and Inclusion Office issued APA's Equity, Diversity, and Inclusion (EDI) Framework (PDF, 507KB). APA's 2021 president, Jennifer F. Kelly, PhD, noted recently in an email: "The newly released EDI Framework is a foundational tool that illustrates our strongly held belief that EDI is a cornerstone of our work and should be meaningfully infused into all aspects of what we do and how we make decisions. The framework will provide critical backing and support as you engage in psychological practice and communication with your peers, partners, and other stakeholders.
Specifically, the framework is intended to:
promote the coordination and streamlining of EDI efforts across the association for maximum impact;
build knowledge and a common 'language' that we all can use to talk about EDI (reflective of the resolution just passed by Council); and
support APA's long-term strategy toward dismantling systemic inequities that exist within the association, discipline, and society.
Maysa Akbar, PhD, APA's chief diversity officer, is leading efforts to develop a strategic, systematic, and coordinated approach to EDI for the association, which begins with this EDI Framework. Akbar has engaged many of you since her arrival in January. It is clear that each of us are at different stages in our journey, but none of us can do it alone. The APA EDI Office will support your strategic efforts to achieve an equitable, inclusive, and diverse psychology."
In this context, the DEIB Committee plans to meet with Akbar and the APA EDI Office about our EDI work. We have also discussed a few strategic initiatives. First, in the months ahead, we will discuss the implications of this EDI Framework for our DEIB efforts within and outside Div. 49. For example, how do we ensure that EDI is infused into our work as group psychologists? How may the principles of this EDI Framework be utilized for Group Psychology and Group Psychotherapy as a specialty in professional psychology? How may this EDI Framework be used for us to train and inform group practitioners in the science and practice of affirming the identity and dignity of socially marginalized individuals?
Second, in response to Kelly's call for the coordination and streamlining of EDI efforts across the association for maximum impact, I am appreciative that our DEIB Committee member, Elena Kim, PhD, and I will collaborate with the other APA Divisions' EDI related committees as well as APAGS on DEI strategic efforts.
Third, to attract APAGS and APA members (of color) to our division, a few months ago I joined Shala Rae Cole as Div. 49's membership chair and several others to discuss a new initiative—a Div. 49 Institute. The goal of this institute is to build a network of support for future Division 49 leaders who will raise awareness and attention around the intersectionality between Black, Indigenous, and other people of color (BIPOC) identities and group psychology and psychotherapy. Prospective (student) members will receive free Div. 49 membership when they participate in this institute; they will be offered opportunities, among others, to foster connections with senior members, and to explore their career goals; and to increase collaborative diversity and social justice efforts. I am delighted that Aziza Platt, PhD, as the DEIB vice chair and Joe Miles, PhD, as a member, will represent the Committee to further collaborate with others under Shala's leadership to plan for this institute. More detailed information will be provided later.
Finally, as I prepared this report in the LGBTQ Pride Month, I am proud of our work and the Div. 49 DEIB resources, which now includes anti-Asian biases/violence resources. I am excited about our journey ahead. As always, I welcome your voices and comments and if you are interested in participating in the DEIB Committee, please contact me via email.