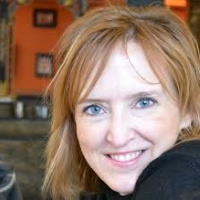 Recently, in preparation for a project proposal, I have been immersing myself in the literature on global processes for healing from mass trauma and collective violence. In particular, I have been reviewing the work of the Truth and Reconciliation Commission in South Africa following the formal end of apartheid and the transition to democracy in that country. Among many other things about that important process, I am struck by the reminder that collective traumas require collective recovery processes. In such settings, individual treatment models that focus on symptom reduction are insufficient at best (Hamber, 2009). Human-caused collective violence is intended to destroy social ties and increase isolation, at times to the point "beyond which it was not possible to experience the feeling of belonging to humankind" (Rechtman, 2006, p. 3). While everyone reading this column undoubtedly recognizes the healing power of connection and cohesion, the stark nature of this quote serves as reminder of the importance of group processes in promoting healing from some of the worst human conditions around the world.
Considering this powerfully important work cued for me several other observations, experiences, and lingering questions I have had when working with and studying groups in international settings. A few that cross my mind as examples include: What can be learned from traditional group decision-making and conflict resolutions processes such as the kgotla in Botswana? What role, if any, do group interventions such as self-disclosure and interpersonal feedback play in culturally homogeneous groups made up of members from high-context communication cultures? How can psychological first aid be most effectively offered in a group format in emergency settings such as refugee camps?  How can we most effectively train community health workers across the globe to facilitate groups in support of the task-shifting model of global mental health (Patel, 2012)?
While these are questions that guide my own professional work, as I briefly mentioned in my last column one of my goals for my upcoming presidential year is to promote a stronger international emphasis in our division. The timing is good, as Lawrence Gerstein, current president of Div. 52 (International Psychology), held a meeting last week for division leaders interested in coming together to advance a cross-division international focus and collaboration. There were approximately 12 divisions represented, including Counseling, Health, and Humanistic Psychology, and Psychoanalysis, among others. Some topics raised during this initial conversation included international licensure, training opportunities, and research collaboration. At a deeper level, the question of what a truly global APA would look like and how as divisions we might advance such a goal. Matarazzo's (1987) notion of "one psychology" was held up for consideration. What does one global psychology look like?
I also noted during that meeting that several divisions have a board position dedicated to international affairs in one way or another. While this seems like something we as a division might consider, I would like to start by getting a sense of who are international members are, and what types of international group work are currently being done. I would also like to get a sense of what international interests there are among members—even if no action has been taken on them to date. In other words, what is currently happening, and what can we build together? Please reach out to me with any thoughts or ideas that you have and look for a member survey coming to an inbox near you in the coming months. In the meantime, I hope to see many of you online during the convention.
References
Hamber, B. (2009). Transforming societies after political violence: Truth, reconciliation, and health. London: Springer.
Matarazzo, J. D. (1987). There is only one psychology, no specialties, but many applications. American Psychologist, 42(10), 893–903. https://doi.org/10.1037/0003-066X.42.10.893
Patel, V. (2012).  Global mental health: From science to action. Harvard Review of Psychiatry, 20(1), 6-12.  doi: 10.3109/10673229.2012.649108  
Rechman, R. (2006). The survivor's paradox: Psychological consequences of the Khmer Rouge rhetoric of extermination. Anthropology and Medicine, 13(1) 1-12.