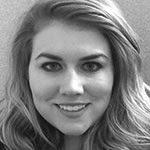 In one of my previous columns, I mentioned the prevalence of mental disorders was expected to rise during COVID-19 due to increases seen during similar illness outbreaks in the past. Now that we are well past a year into the COVID-19 pandemic, we are able to see whether data collected during this time supported this hypothesis. One study found that the rate of anxiety disorders was estimated to have tripled during late 2019 to early 2020 (Santabarbara et al., 2021), while another showed that rates of depressive disorders appeared to have increased from 3.44% in 2017 to 25% in 2020 (Bueno-Notivol, et al., 2021). While it is likely everyone was negatively affected by the pandemic, one study showed that individuals suffering from severe mental illnesses prior to the onset of COVID-19 were substantially more likely to experience anxiety and depression related to the outbreak and resulting quarantine periods than those who did not have any prior mental illnesses (Iasevoli, et al., 2021). This is not unexpected, as previous studies have shown a relationship between mental disorders and greater perceived rates of anxiety and other mental stressors related to environmental factors. However, a major concern at the beginning of the pandemic was the likelihood of patients with more severe psychopathology not seeking remote services or continuing attendance to remote programs, due to the negative effect severe mental illnesses have been shown to have on treatment adherence.
I have discussed before the use of teletherapy and other virtual services during quarantine and social distancing, but there was scarce data to say whether or not individuals would find these services as useful as face-to-face intervention efforts, especially individuals suffering from more severe levels of psychopathology. So, it was comforting to discover a study that found individuals who were referred to an inpatient psychiatric group therapy program pre-COVID found an alternative group teletherapy program to be highly effective in improving their symptomatology and showed great retention rates (Puspitasari, et al., 2021). Now that we have remote service modalities in place and have seen that these modalities can be effective even with difficult to treat populations, will this alter the way we approach treatment and prevention in the future? If remote treatment efforts continue to be effective, will this lead organizations to embrace more remote prevention practices to widen their reach?
References
Bueno-Notivol, J., Gracia-Garcia, P., Olaya, B., Lasheras, I., Lopez-Anton, R., and Santabarbara, J. (2021). Prevalence of depression during the COVID-19 outbreak: A meta-analysis of community-based studies. International Journal of Clinical and Health Psychology, 21(1). Doi: 10.1016/j.ijchp.2020.07.007 
Iasevoli, F., Fornaro, M., D-Urso, G., Galletta, D., Casella, C., Patemoster, M., Buccelli, C., de Bartolomeis, A., and the COVID-19 in Psychiatry Study Group. (2021). Psychological distress in patients with serious mental illness during the COVID-19 outbreak and one-month mass quarantine in Italy. Psychological Medicine, 51(6), 1054-1056.
Puspitasari, A., Heredia, D., Coombes, B., Geske, J., Gentry, M., Moore, W., Sawchuk, C., and Schak, K. (2021). Feasibility and initial outcomes of a group-based teletherapy psychiatric day program for adults with serious mental illness: Open, nonrandomized trial in the context of COVID-19. JMIR Mental Health, 8(3). Doi: 10.2196/25542
Santabarbara, J., Lasheras, I., Lipnicki, D. M., Bueno-Notivol, J., Perez-Moreno, M., Lopez-Anton, R., De la Camara, C., Lobo, A., and Gracia-Garcia, P. (2021). Prevalence of anxiety in the COVID-19 pandemic: An updated meta-analysis of community-based studies. Progress in Neuropsychopharamcology & Biological Psychiatry, 109. Doi: 10.1016/j.pnpbp.2020.110207