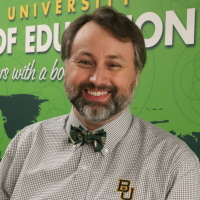 Div. 5 will complete its 73rd year during 2021–2022 (Robertson, 2009).1 As one of the charter divisions of the American Psychological Association's (APA) 1940s reorganization, Div. 5 was originally to be named "Measurement and Statistics" and coexist with the Psychometric Society within the association (Benjamin, 1997). As is now well known, the Psychometric Society declined to become part of APA, and Div. 5 entered APA's divisional re-organization under the name "Evaluation and Measurement".
Although the recorded history of the division during the first few decades is sparse, there appears to have been no major alteration to the division until the late 1980s. In 1987 members voted to add "Statistics" back to the name, thus changing the division name to "Evaluation, Measurement, and Statistics" (Davison, 1988). The same year, a group of psychologists led by James Butcher and John Exner brought a motion before the APA Council of Representatives to create a new division focused on assessment (Schoenfeldt, 1987). The reason for creating the division was the lack of attention and representation applied psychology gave to measurement principles and testing standards. The motion ultimately failed, but the impetus for creating such a division was well received by many Div. 5 members. This eventually led to a Div. 5 bylaws change that formed two membership sections: (a) assessment, and (b) evaluation, measurement, and statistics.
History began repeating itself again in 2007. This time a group of psychologists led by Ruthellen Josselson and Ken Gergen brought a motion before the Council of Representatives to form a new division focused on qualitative inquiry (Josselson, 2020). They were concerned about the lack of attention and representation mainstream psychology gave to qualitative approaches of investigating psychological phenomena. After a vigorous Council discussion, the motion ultimately failed. Some on the Council voted against it because they were adamantly opposed to qualitive investigations in psychology. Div. 5 representatives, however, voted against it for a different reason: A division focused on qualitative inquiry overlapped too much with Div. 5. Josselson (2020) recalled laughing at the idea, "How could qualitative inquiry be a section of Evaluation, Measurement and Statistics?—everything that we do NOT do?" (2).
Evidentially, it could. After 4 years of discussions between Society for Qualitative Inquiry in Psychology (SQIP) and Div. 5 leaders, Div. 5 members voted to change the bylaws to make SQIP an official division section. Two years later, Div. 5 officially changed its name to "Quantitative and Qualitative Methods".
To psychologists not familiar with Div. 5's history, the eclectic nature of the sections likely looks odd. Quantitative and qualitative programs of study are often siloed off from each other in psychology departments, if not located in completely different departments. Moreover, assessment is rarely a part of either, as it is the purview of applied psychology programs. Consequently, what is it that binds Div. 5 members together? My answer: methodology.
Method and methodology are related, but distinct—much like psyche and psychology (Valsiner, 2017). Method means a process to complete a task or a way of doing something. In the context of science, a method is a particular tool or technique we employ that guides our observations and what we learn from them. Methodology combines method with lógos, which means word or speech. Lógos and its derivations (e.g., -ology, -logue) have taken different connotations across history and geography. One sense of the term is discourse or reasoned discourse, as when persuading someone. Another sense is a body of knowledge, particularly concerning academic disciplines. Thus, a methodology is knowledge about, or a reasoned argument for, doing something a certain way. In the context of science, it is the set of epistemological and ontological stances we take as part of creating or selecting methods.
Methodology was of interest to many psychologists in the early history of the discipline, but this changed in the early 20th century (Toomela, 2007). Philosophical questions about our practices slowly became excised and replaced with a set of not-to-be-questioned philosophical commitments (e.g., empiricism, measurability, universalism). Subsequently, methodology in psychology became a metaphorical game of building better mousetraps: the never-ending quest of creating more reliable, valid, or useful techniques. Psychology is now rich in methods, but relatively poor in methodology. 
Enter Div. 5. The eclectic interests the division's membership makes it well situated to return methodology to mainstream thinking in psychology. For example, there were some excellent methodology-focused presentations among the many extraordinary division program presentations at the 2021 APA (virtual) convention (e.g., Head & McMullen, 2021; Maraun, 2021). For this momentum to continue, as a division we must continue to not only look to innovate techniques, but also explicitly question and discuss the philosophical assumptions embedded how psychologists go about doing psychology (Toomela, 2010). In what follows are three particular areas where we might benefit from continued methodological work:
What do psychologists study? By definition psychologists study the psyche. Originally psyche meant something along the lines of breathing and represented something immaterial (i.e., soul), but currently psychologists interpret it a something along the lines of the mind. Whether the soul or mind, psychical phenomena are distinct from phenomena in nearly every other science. First, they only exist within persons. We do not observe phronesis or g, but particular persons' phronesis or g. Second, we cannot directly observe psychical phenomena in other persons. We can observe other persons' behavior, but behavioral phenomena are conceptually distinct from psychical phenomena (Uher, 2016b). This does not entail reverting to some false dichotomy of "inner" vs. "outer" or " theoretical" vs. "observational," but does mean that the tradition of adopting methods from other disciplines could be inhibiting our work instead of enhancing it. The methods by which psychologists study their focal phenomena should likely be as unique as the phenomena themselves.
What is the nature of psychical phenomena? Whether psychologists approach their investigations from a person- or attribute-oriented perspective, they need to understand the essence of psychical phenomena (Horn, 2006; Spearman, 1937). But, each phenomenon is unique, so needs to be approached uniquely (Baker & Hacker, 2005). This means that psychologists will likely need to expand methodological work to include conceptual work (Machado, Lourenço, & Silva, 2000). As such work is often the purview of philosophy, this could provide an excellent opportunity to work with colleagues in other divisions (e.g., Division 24, Society for Theoretical and Philosophical Psychology) or even outside of APA.
What instruments should psychologists use? The most common type of instrument psychologists employ is questionnaires requiring self-report. These have served psychologists well, but can be problematic when adopted out of convenience—which appears to be the case all too often (e.g., Baumeister, Vohs, & Funder, 2007). An alternative is to consider the nature of the focal phenomenon and use that information to determine the best way to observe and capture it (Maraun, 1998). While historically psychologists have viewed their phenomena of interest as either qualities or quantities, it is possible that other kinds of phenomena exist (e.g., threshold concepts; Russell, 2009). If such is the case, then this presents Div. 5 members a valuable opportunity to help the larger psychology community understand how to capture such phenomena.
1The American Psychological Association year begins in September and runs through the convention the following August, thus overlapping 2 consecutive calendar years.
References
Baker, G. P., & Hacker, P. M. S. (2005). Wittgenstein: Understanding and meaning, Part I: Essays (2nd ed.). Malden, MA: Blackwell.
Baumeister, R. F., Vohs, K. D., & Funder, D. C. (2007). Psychology as the science of self-reports and finger movements: Whatever happened to actual behavior? Perspectives on Psychological Science, 2, 396-403. doi:10.1111/j.1745-6916.2007.00051.x
Benjamin, L. T. (1997). The origin of psychological species: History of the beginnings of American Psychological Association divisions. American Psychologist, 52, 725-732. doi:10.1037/0003-066X.52.7.72
Davison, M. L. (1988). Membership approves new division name: "Division 5: Evaluation, Measurement, and STATISTICS". The Score, 10(4), 1.
Machado, A., Lourenço, O., & Silva, F. J. (2000). Facts, concepts, and theories: The shape of psychology's epistemic triangle. Behavior and Philosophy, 28, 1-40.
Maraun, M. D. (1998). Measurement as a normative practice: Implications of Wittgenstein's philosophy for measurement in psychology. Theory & Psychology, 8, 435-461. doi:10.1177/0959354398084001
Maraun (2021, August 12-15). Psychological Measurement, Construct validity, and the institutionalized obliviousness to language. [Conference session]. American Psychological Association Annual Convention, San Diego, CA., United States.
Head, J. C. & McMullen, L. (Chairs) (2021, August 12-15). Integrating history and philosophy of science in research education [Symposium]. American Psychological Association Annual Convention, San Diego, CA., United States
Horn, J. L. (2006). Comments on integrating person‐centered and variable‐centered research on problems associated with the use of alcohol. Alcoholism: Clinical and Experimental Research, 24, 924-930. doi:10.1111/j.1530-0277.2000.tb02074.x
Josselson, R. (2020). A brief history of SQIP. Society for Qualitative Inquiry in Psychology. http://sqip.org/about/a-brief-history-of-sqip/
Maraun (2021, August 12-15). Psychological measurement, construct validity, and the institutionalized obliviousness to language. [Conference session]. American Psychological Association Annual Convention, San Diego, CA., United States.
Robertson, G. J. (2009). Division 5 celebrates 60 years. The Score, 31(1), 3-4.
Russell, D. C. (2009). Practical intelligence and the virtues. New York, NY: Oxford University Press. Schoenfeldt, L. F. (1988). Division 5 to examine combining with proposed division on assessment. The Score, 11(1), 3.
Spearman, C. E. (1937). Psychology down the ages (Vols. 1 & 2). Oxford, England: Macmillan.
Toomela, A. (2007). Culture of science: Strange history of the methodological thinking in psychology. Integrative Psychological and Behavioral Science, 41, 6-20. doi:10.1007/s12124-007-9004-0
Toomela, A. (2010). Modern mainstream psychology is the best? Noncumumlative, historically blind fragmented, atheoretical. In A. Toomela & J. Valsiner (Eds.), Methodological thinking in psychology: 60 years gone astray? (pp. 1--26). Charlotte, NC: Information Age Publishers.
Uher, J. (2016b). What is behaviour? And (when) is language behaviour? A metatheoretical definition. Journal for the Theory of Social Behaviour, 46, 475-501. doi:10.1111/jtsb.12104
Valsiner, J. (2017). From methodology to methods in human psychology. Cham, Switzerland: Springer.