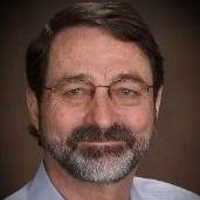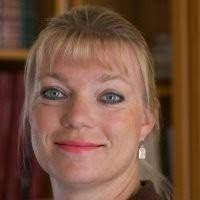 In search of "why some people perform better than others," Bar-On (2016, p. 104) reviewed existing definitions of performance. He examined a wide array of possible contributors to human performance, culminating in his operational definition and conceptual model of this construct. The importance of performance and its pervasiveness throughout life make the scientific and accurate definition, assessment and enhancement of performance a meaningful and timely endeavor in the workplace and elsewhere today.
Bar-On (2018) reviewed existing approaches – e.g., performance appraisals, assessment centers, and existing measures – and found they are typically time-consuming, costly, and fall short of accurately understanding and improving the performance of the "whole person" as envisioned by him (2016). This indicated a critical need for a conceptual model and psychometric assessment, to comprehensively evaluate multiple key contributors to performance. Most employees and organizational managers are both aware of problems with performance evaluations, while accurate measurement of this concept has been elusive until now. The Bar-On Multifactor Measure of Performance (MMP) offers the first psychometrically validated measure of this construct (Bar-On & Fiedeldey-Van Dijk, in press).
All living organisms perform, in one way or another. For example, human beings perform to survive and succeed in life. In the workplace, this translates into high performing employees who are productive so that organizations can be effective and profitable. We describe the term performance, in general, as any action taken for the purpose of achieving some desired outcome or goal and to bring about a change for the better.
The MMP Structure
Bar-On's model explains an individual's current level of performance by the combined strengths and balance of physical, cognitive, personal, social, and inspirational factors that metaphorically function in a sphere. These five key factor categories comprise 18 Core Factors that significantly contribute to performance, as described below.
Essential Core Factors
Physical Factors
Wellness
Discomfort Tolerance
Cognitive Factors
Problem-Solving
Applying Experience
Ingenuity
Personal Factors
Self-Understanding
Self-Reliance
Self-Control
Coping
Decisiveness
Courage
Social Factors
Social-Awareness
Connectedness
Protectiveness
Inspirational Factors
Finding Meaning
Engagement
Motivation
Perseverance
Individuals are expected to perform well when these factors function effectively. However, if significant challenges exist with one or more factors, the remaining factors compensate for this and support continued performance. Five Ring Factors metaphorically surround the Core Factors, and they indicate how performance is displayed at work, as described below.
Additional Ring Factors
Leadership
Industriousness
Productiveness
Risk for Burnout
Coachability
A detailed description of the above core and ring factors are found on the authors' website and elsewhere (Bar-On & Fiedeldey-Van Dijk, in press). The MMP assesses performance based on current behavior, rather than the potential to perform. By design and description, it does not assess personality or the disposition to behave in a certain manner (Cattell, 1946). Neither does it estimate the ability to perform based on IQ or cognitive intelligence (Wechsler, 1958). Additionally, it is not a test of emotional intelligence that is assessed by EQ (Bar-On, 1997), and it is also quite different from the MMPI-2's clinical assessment.
MMP Validation and Application
Building upon previous MMP versions, we conceptually and empirically refined its structure as well as demonstrated its reliability and validity (Bar-On & Fiedeldey-Van Dijk, in press). Moreover, we used the Unified Validity Framework (UVF) proposed by Gregory (1992) and Messick (1995) to demonstrate its strength. It is anchored in six requirements, which are based on two basic criteria for validation as an integrated and evaluative process (Cronbach, 1982, 1988; Messick, 1989; Strauss & Smith, 2009):
Demonstrate the assessment's validation underpinned by theory.
Argue for and support the assessment's adequacy, as well as appropriateness of interpretation and applications based on the empirical findings, including possible limitations and consequences.
The six complementary and pragmatic requirements serve as general validity criteria with associated standards to be considered in the context of their potential repercussions (AERA, APA, & NCME, 1999). The MMP was scrutinized using the UVF (Bar-On & Fiedeldey-Van Dijk, in press), which also reveal key characteristics and potential applications as described below.
Does the MMP content measure performance, and can it do so consistently?

Regarding the first UVF requirement, the MMP demonstrates content relevance and representativeness. The respondents' current behavior is rated with 120 items based on strong psychometric properties, using a 9-point rating scale. The assessment's development, over an eight-year period, resulted in refined and neutral item wording. The MMP factor descriptions contain highly precise representation of item content, based on considering their principal component loadings.

We enhanced the accuracy of factor interpretations, as assessed by the scales, by offering interpretational descriptors in continuous score ranges within the bell-shaped curve. End-users, with diverse backgrounds, consistently report how well their MMP profile describes them. One reason for this lies in standardized T scores that are used for reporting the results based on a balanced normative population and in the MMP's novel scoring algorithm, which was designed to address response bias (Bar-On & Fiedeldey-Van Dijk, in press).
Is the MMP's theoretical foundation sound as captured by its scales?

The MMP addresses response processes and regularity, meeting the second UVF requirement. Systematic response bias, which can inflate reports of internal consistency, was statistically and mathematically addressed before calculating Cronbach's alpha, and the MMP scales achieved satisfactory reliability scores of approximately .70. Moreover, this finding is likely conservative since the scales of the current MMP version contain refined item wording and 13 new items with psychometric properties that meet AERA, APA and NCME (1999) development standards. Additionally, the flat factorial structure of this performance model is capable of combining with other frameworks that organizations might apply.

Substantive MMP core factor and scale development, across four versions, established a reliable and valid model of human performance. By intention and design, it supports comprehensiveness and suitability in the Bar-On Multifactor Measure of Performance labelling. The factored results were based on a demographically balanced and English-speaking normative population size of 3,039 with 71.77% North American representation. After Varimax rotation, 18 principal components demonstrated a logical fit with 46.32% of the variance in performance explained.
Do the MMP scales correlate with with one another, and do these correlations appear logical in nature?

The MMP includes a novel scoring algorithm and demonstrates solid structural alignment, addressing the third UVF requirement. Its scales contribute to the overarching construct of performance while being low to moderately correlated with one another. The MMP includes a measure of the perception of one's current level of performance (CLP), which is not in alignment with average scale performance among approximately one out of five individuals in the normative population. CLP correlated positively with all core and ring scales with an average of .30 and .61 respectively. Individually and combined, the scales facilitate meaningful interpretations in making better selection, hiring and placement decisions, as well as generating effective coaching and development discussions.

The MMP demonstrated strong empirical validity (Bar-On & Fiedeldey-Van Dijk, in press). The MMP scoring algorithm handles systematic response bias through z-score conversion and cube-root transformation of the item responses, so that practitioners can compare objectively between scale scores. The integrity of results is monitored by two built-in indices of response consistency and desirability, which guide practitioners to interpret and apply the results responsibly.
Does the MMP generalize across different settings and circumstances as well as demographic groups?

The fourth UVF requirement considers the generalizability and fairness of MMP results. Its factor structure was determined using a large, composite normative population that was balanced in diverse character (n=3,039). The latter serves as a general norm for presenting the results in standard T scores (mean=50, SD=10), as well as several specialized norms based on demographic character when needed. Overall, normative subgroups perform largely comparably, although they can be differentiated based on distinct core scales, while scores tend to increase with age, higher educational levels, and higher job positions in the ring scales.

Conroy (2017) and Murphy (2018) independently demonstrated that the MMP is able to discriminate between three different leadership styles among law enforcement officers, and between certified and non-certified emergency managers respectively. Researchers and graduate students interested in publishing MMP studies are growing, which will help scientifically demonstrate the assessment's applicability in diverse settings.
Does the MMP demonstrate convergent, discriminant and predictive strength?

Regarding the fifth UVF requirement, we focused on the MMP in relation to various variables. Its assessment can monitor events or situations that could impact current performance negatively with the same 9-point response-scale that is applied to rate scale items. This information offers another layer of scrutiny for regulating measurement invariance. Additionally , the ring scales assess how performance is specifically exhibited in leadership, industriousness, productiveness, dealing with potential burnout as well as in coachability at work and elsewhere. The MMP also provides benchmarks to distinguish between different levels of leadership and remote-hybrid performance based on customized targets provided by interested clients.

The core scales predict well-being indicators such as occupational stress, job satisfaction and overall happiness, which are notoriously evasive, with moderate success. The MMP also predicted all three of transformational, transactional, and passive-avoidant leadership styles, albeit with different core scale combinations (Bar-On & Fiedeldey-Van Dijk, in press). Future studies are being planned to learn more about the convergent and discriminant validity of the MMP in comparison with external psychometric indicators of leadership, industriousness, productiveness, burnout, and coachability.
Does the MMP have merit despite the potential risk for invalid scores or inappropriate interpretation?

Considering intended and unintended consequences in using the MMP represents the sixth UVF requirement. Test administration is efficiently managed via a secure dashboard, and directly accessible from the mmp2perform.com website that describes the MMP and how to describe its results. The assessment can be reliably initiated, continued and completed from all electronic devices of varying screen size. The MMP accurately assesses performance of individuals 18 to 80 years of age in approximately 20 minutes on the average. The MMP is classified as a level-B psychometric assessment. Professionals who successfully complete an MMP accreditation workshop may interpret and debrief the results.

Readability of the assessment items was rated at grade level 6.7 (Child, 2020). Item content is conversational and positively phrased (Child, 2020). Individual and grouped MMP results are presented online with high interactive capability. Each report set addresses different business functions and operational needs, and contains relevant norms, benchmarks, formatted results, development suggestions, a personal workbook, as well as an activity journal to monitor progress in enhancing performance. The MMP is published and copyright protected by Into Performance ULC.
Conclusion
The Bar-On Multifactor Measure of Performance (MMP) is designed for a wide range of workplace applications that cover various business functions and operational needs. It can be used for vocational counselling, recruitment and selection, job fit and placement, as well as for equity, diversity and inclusion (EDI). It supports several Human Resources outreach initiatives that recognizes employees as organizations' greatest asset. These include workforce optimization, change management, targeted benchmarking, and succession planning. Regarding coaching and mentoring, the MMP supports employee improvement by generating reports for personal growth and group enhancement, 360-degree multi-rater feedback, and platforms for facilitated training and self-regulated learning.
Innovative and forward-thinking organizations will be able to demonstrate ROI with the MMP and use performance results in other strategic ways. Using the MMP's powerful platform, the assessment can be administered repeatedly to monitor performance results and track progress following planned developmental interventions and organizational change.
Conflict of interest
We declare that there are no potential conflicts of interest regarding the funding, research, authorship and/or publication of this article.
Author Contributions
The co-authors equally contributed to this article and are both accountable for its contents.
References
American Educational Research Association (AERA), American Psychological Association (APA), & National Council on Measurement in Education (NCME). (1999). Standards for educational and psychological testing. Washington, DC: American Educational Research Association.
Bar-On, R. (1997). The Bar-On Emotional Quotient Inventory (EQ-i): Technical manual. Toronto, Canada: Multi-Health Systems.
Bar-On, R. (2016). Beyond IQ & EQ: The Bar-On multifactor model of performance. In U. Kumar (Ed.), The Wiley handbook of personality assessment. London: John Wiley & Sons, 104–118.
Bar-On, R. (2018). The Multifactor Measure of Performance: Its development, norming and validation. Frontiers in Psychology, 9(140), 1-16. DOI: 10.3389/fpsyg.2018.00140
Bar-On, R., & Fiedeldey-Van Dijk, C. (in press). The Bar-On model and multifactor measure of human performance: Validation and application. Frontiers in Psychology. DOI: 10.3389/fpsyg.2022.872360 (accepted for publication on the 30 th of May, 2022)
Cattell, R. B. (1946). The description and measurement of personality. New York, NY: World.
Child, D. (2020.) MMP text readability reports generated on 2020-05-26. Readable.com. Horsham, UK: Readable.
Conroy, R. J. (2017). Beyond emotional intelligence: A correlational study of multifactor measures of performance and law enforcement leadership styles (doctoral dissertation, Dallas Baptist University).
Cronbach, L. J. (1982). Designing Evaluations of Educational and Social Programs. San Francisco: Jossey-Bass.
Cronbach, L. J. (1988). Five perspectives on validity argument. In H. Wainer & H. Braun (Eds.), Test validity (pp. 3–17). Hillsdale, NJ: Lawrence Erlbaum.
Gregory, R. J. (1992). Psychological Testing: History, Principles and Applications. Boston: Allyn and Bacon.
Messick, S. (1989). Validity. In R. L. Linn (Ed.), Educational Measurement (3rd ed., pp. 13–103). New York, NY: Macmillan.
Messick, S. (1995). Validity of psychological assessment: Validation of inferences from persons' responses and performances as scientific inquiry into score meaning. American Psychologist, 50(9), 741-749. DOI: 0.1037/0003-066X.50.9.741
Murphy, J. H. (2018). A quantitative study of key indicators of effective emergency management leadership (doctoral dissertation, Piedmont International University).
Strauss, M. E., & Smith, G. T. (2009). Construct validity: Advances in theory and methodology. Annual Review of Clinical Psychology, 5, 1-25. DOI: 10.1146/annurev.clinpsy.032408.153639
Wechsler, D. (1958). The measurement and appraisal of adult intelligence. Baltimore, MD: The Williams & Wilkins Company.