President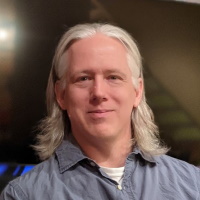 Peter Smith PsyD, MSCP
Peter Smith, PsyD, MSCP, is a licensed psychologist in Maryland. He was previously licensed as a medical psychologist in Louisiana. He was recently appointed as affiliate faculty through the University of Maryland Global Campus for the spring of 2021. Peter has also been affiliate faculty at multiple universities, including Loyola University in Maryland and Argosy University. His academic training has included earning a bachelor's degree in psychology from The George Washington University, a master's degree and Doctor of Psychology degree from The Chicago School, and a Master of Science degree in clinical psychopharmacology (MSCP) from Fairleigh Dickinson University. He also completed the Psychopharmacology Examination for Psychologists prior to being licensed in Louisiana.
He is recognized as a health service psychologist through the National Register of Health Service Psychologists. He is a public service psychologist, having spent the last 9 years working in a juvenile justice setting while also working in an emergency department providing crisis evaluations for the past 10 years. This builds upon his experience working in special education programs and public schools and working in a residential treatment center for adolescents. He has been active in supervision and training of graduate students with externs at many of his past employment settings, including his current site in juvenile justice.
Peter has been active in his state psychological association (Maryland) for many years beginning as a volunteer on the Early Career Psychologist Committee, and working on various committees, including, but not limited to, professional practice, legislative, and multiple task forces including a task force for prescriptive authority for psychologists (RxP). Elected positions within the Maryland Psychologist Association have included a representative-at-large and most recently as the representative from MPA to the APA Council of Representatives beginning in January of 2022. Within Div. 55 of the American Psychological Association, he served as treasurer from 2018–2019 prior to being elected as president-elect. As president of Div. 55, Peter is intent on advancing RxP legislative reach by supporting states pursuing RxP, along with expanding access within federal programs.