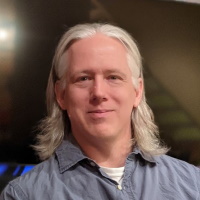 Happy summer 2022, Division 55 members! With the first half of 2022 now behind us, this year has proven to be extremely busy for the division. Your board of directors continues to meet every month to discuss the pressing issues that are relevant to clinical psychopharmacology, the RxP movement, and to the division itself. In addition, the APA 2022 convention in Minneapolis is fast approaching, which will be full of Division 55 programming, including our annual business meeting, awards ceremony, and social hour. Our schedule of convention programming has been distributed to APA and is available for easy access via the official APA app and the division's social media platforms. We hope to see you there!
For at least the sixth year in a row, our membership is at a record high! Current membership is over 1,000! Let me say that again: As of July 19, 2022, our membership passed the 1,000-member level. This is a huge accomplishment and speaks to our work, our members passion, and our growing outreach. What makes this even more remarkable is that this in an almost 20% increase from last year when our membership total was around 830. We will continue to make our membership a top priority, as well as providing value to our membership.
With such an increase in membership comes a need for some increased organization and structure within the leadership. As such, we are working on multiple projects that I believe will allow us to grow more and take on additional projects we've always wanted to work on. This will require additional effort and that brings opportunities for membership to become engaged. Stay tuned for additional projects.
We have some updates on some prior projects. We continue to work on our proposal to the American Board of Professional Psychology (ABPP) to create a new ABPP specialty board in clinical psychopharmacology. We are cautiously optimistic that re-submission of our brief proposal will pass when presented to the full ABPP Board of Trustees later this year. More information will be forthcoming. Other projects include submitting a new application to become an APA-approved CE sponsor. We have a plan and have identified a consultant to help us. We continue to be in a good financial state and, as such, are beginning to develop research and travel awards. In addition, we are currently exploring ways to invest some of our assets to ensure our long-term financial health.
I want to express my sincere thanks to everyone who works tirelessly on these and other projects for our division. I also invite other members to become involved as well to help further our movement. Please stay well and I hope to "see" you soon at the APA 2022 convention!
Peter Smith, PsyD, MSCP
2022 President, Society for Prescribing Psychology