Feature Article
Remembering Stan Kuczaj
With his sudden passing, the field of comparative psychology has lost much more than a prolific and innovative researcher.
By
Jennifer Vonk, PhD
Stanley Kuczaj was a larger-than-life personality, leader, researcher and mentor. When he passed suddenly on April 14, 2016, the field of comparative psychology lost much more than a prolific and innovative researcher. "Stan the man," as he was known by colleagues and friends, served as chair of the psychology department at the University of Southern Mississippi (USM) for over a decade, where he led his colleagues through many difficult times, including the onslaught of Hurricane Katrina and a troubled presidency. His leadership was decisive, insightful and, often times, punctuated with his trademark sarcastic humor. He had the rare capacity to make unpopular decisions without losing the high regard of his colleagues. Although he was not chair at the time of his passing, he was deeply involved in many other significant leadership activities in his field. For example, he was president of the Society for Comparative Psychology and Behavioral Neuroscience, APA's Div. 6, and editor-in-chief of the journal, "Animal Behavior and Cognition," which he founded two years earlier. He was also a fellow of the American Association for the Advancement of Science, APA's Divs. 3, 6 and 7, and the Psychonomic Society. He was a founding member of the Comparative Cognition Society and a charter fellow for the Association of Psychological Science. He was recently selected to be the editor-in-chief at the Oxford University Encyclopedia of Mammalian Social Behavior. He had served as editor-in-chief of the International Journal of Comparative Psychology as well. Prior to arriving at USM, he had served as chair at Southern Methodist University. These are just a few in a long list of celebrated accomplishments and positions.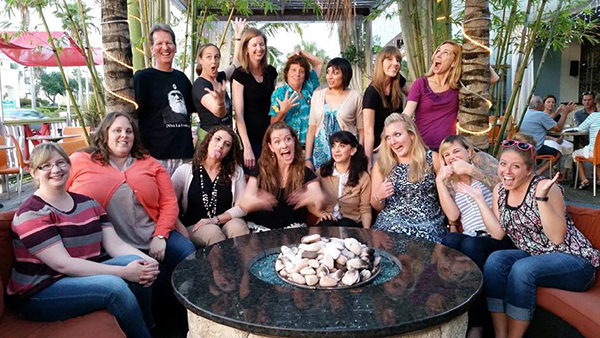 Born Oct. 20, 1950 in Jersey Shore, Pennsylvania, Stan received a BA in psychology from the University of Texas at Austin, and his doctorate in 1976 from the University of Minnesota's child psychology program, working under Michael Maratsos. He was awarded the Boyd R. McCandless Young Scientist Award from APA in 1980. His early work, which examined the emergence of language in human children, (including his own) received wide acclaim. However, Stan is perhaps best known as the director of the internationally renowned Marine Mammal Behavior and Cognition laboratory at USM where he mentored dozens of interns, undergraduate and graduate students, who came from around the world to take advantage of a unique opportunity to study marine mammals from a variety of perspectives and focal topics.
Stan's connections and perseverance provided students with opportunities that do not exist elsewhere, and his death serves a significant blow to the future of marine mammal research. At the time of his passing, there were 15 budding scientists enrolled as graduate students in his lab. Along with their many predecessors, these mentees will carry on his legacy and add to the library of more than 125 peer-reviewed publications that Stan co-authored.
Stan was warm and approachable and welcomed conversations with anyone he encountered. He can easily be pictured in flip flops and shorts, surrounding a friend with a sideways hug. His distinctive gravelly voice can be heard offering succinct advice and cynical insights. He was simultaneously an adventurer who embraced new experiences and opportunities, and a realist who could place any situation in context and put others at ease. Stan lived life to the fullest, inviting others into his circle to share his enthusiasm for animal research. His recent interests were evolving to include the study of play and welfare and his contributions will no doubt continue to inspire others to carry on in his spirit.
Stan was preceded in death by his mother, Rose Kuczaj; his father Stan Kuczaj; his brother Keith Kuczaj; and his son, Ben Kuczaj. He leaves behind a son, Abe; four grandchildren, Harrison, Hudson, Cooper Carter; and two sisters, Karen, Faith.