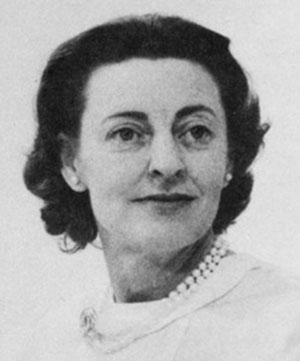 For this historian's column, we honor the 100th anniversary of the birth of Margaret Kuenne Harlow, an accomplished child psychologist and primatologist. Her contributions to psychology were extensive, despite a life that ended before her 53rd birthday. Her work not only illuminated the importance of parental care in the development of primate infants, but also served as a model for the integration of developmental and comparative frameworks in psychological science and theory.


Margaret Ruth Kuenne was born on August 8, 1918, in St. Louis, Mo. Her parents were Edward S. Kuene, a newspaper compositor, and Margaret E. Kuenne, a milliner. She was the eldest of three siblings, each of whom would grow to attain academic prominence: brother Robert E. Kuenne (1924-2005) would become a noted economist at Princeton and sister Dorothy J. (Kuenne) Stearns (1927-1972) would earn her doctorate in chemistry before working in atomic physics at Washington University. Margaret Ruth Kuenne was first to obtain a PhD, earning hers in psychology from the State University of Iowa (1944). Previously, she received bachelor's and master's degrees at Washington University in St. Louis (1938 and 1940, respectively). She was a member of national honor societies both at Washington (Phi Beta Kappa) and at Iowa (Pi Lambda Theta). In her dissertation, directed by Kenneth W. Spence, Kuenne reported an experiment she conducted as a research assistant in the prestigious Iowa Child Welfare Research Station. The study, subsequently published in the Journal of Experimental Psychology (Kuenne, 1946), was an investigation of transposition by 56 preschool and kindergarten children (three to six years of age). The work provided an important theoretical bridge between the animal research in the Spence tradition on the one hand and the verbal behavior thought to mediate transposition by human adults on the other. She found that as mental age increased, and thus verbal labels like "bigger" and "smaller" became more available, children were more likely to pass the most difficult of transposition tests. The dissertation has been described as "a classic in the area of children's learning" (Graham et al., 1971). University of Michigan educational psychologist Harold W. Stevenson described Kuenne's doctoral project as "…a lucid example of how theoretically based research could be conducted with children" to bridge the chasm between developmental and comparative literatures (quoted in Graham et al., 1971, pg. 1312).
During her time at Iowa, Kuenne also trained as a clinical psychologist, and worked in this area after earning her doctorate (Pelcowitz, 2012). Her first academic appointment was at the University of Minnesota (1944). In 1946, she moved to the University of Wisconsin in Madison as an assistant professor of psychology. There Kuenne quickly published her dissertation, as well as two book reviews in Psychological Bulletin. She also began a collaboration with fellow faculty member Harry Harlow, testing children to complement data he was collecting with monkeys. Professor Kuenne remained at the University of Wisconsin for the remainder of her remarkable life and productive career.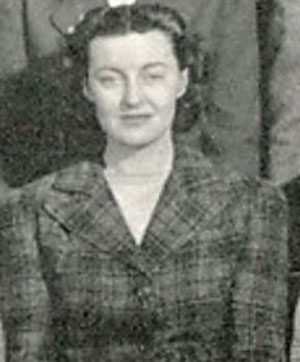 However, her career trajectory was not to be without detour. The challenges so often faced by women scholars with respect to academic-/personal-life balance are well illustrated in Kuenne's biography. A growing mutual attraction with her collaborator and colleague would force Kuenne to make a choice. As Deborah Blum (2002) wrote about Harlow and Kuenne: "They were natural collaborators, and after Harry's first marriage fell apart, their relationship shifted almost effortlessly into something more intimate."
On February 3, 1948, Kuenne married Harlow at a quiet ceremony in Anamosa, Iowa. The elopement was in strategic deference to the strict anti-nepotism policies at Wisconsin that forbade such relationships. Harry and "Peggy" (as he called her) Harlow would spend the next 23 years together, until her death. Together, they would have two children: Pamela (1950) and Jonathan (1953). However, the secret marriage became public long before the child psychologist gave birth to children of her own. (Indeed, their "Harlow and Harlow" publication together, a 1949 Scientific American article titled "Learning to Think," described them as husband and wife, both with faculty appointments at in the same department.) Soon after the wedding, the Harlows were informed by the university that at least one would be required to resign. Consequently, Margaret Harlow yielded her faculty position, although she remained professionally active as a project associate in the University of Wisconsin primate laboratory that her husband directed. She assumed the role of laboratory editor (and in many ways, day-to-day lab manager) for Harry and his students. When Harlow became editor of the Journal of Comparative and Physiological Psychology in 1951, she expanded this role to assist with the editorial duties of that journal for the duration of his tenure. "Harry always said that Peggy was the more ruthless editor. He told his students that it sometimes took him weeks to persuade her to approve what even he had written" (Blum, 2002).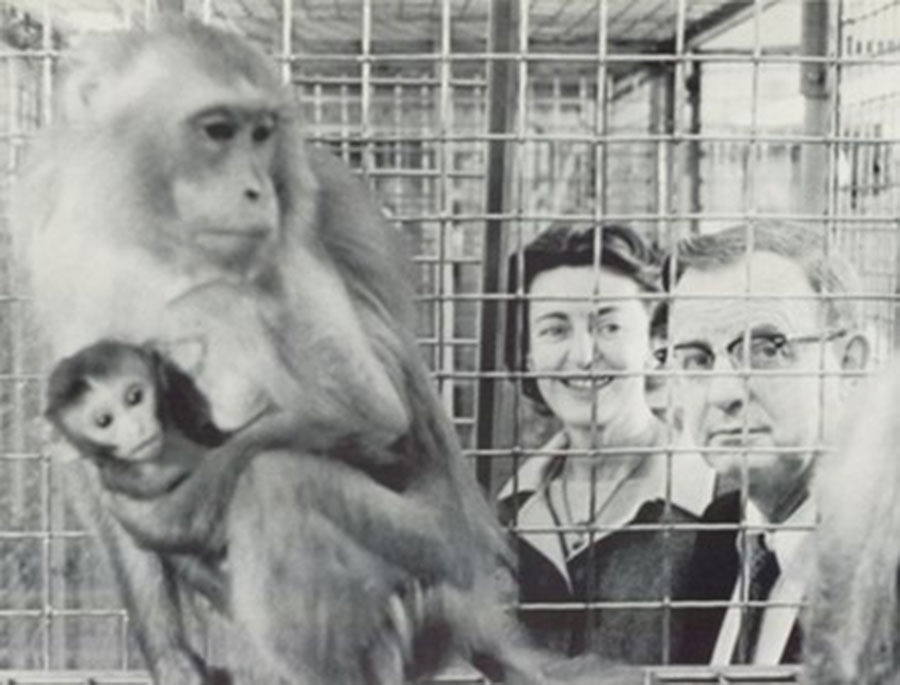 It would be 17 years before Margaret Kuenne Harlow would again hold an academic appointment. In 1965, she was permitted to return to teaching as a lecturer in the Department of Educational Psychology at Wisconsin. In 1970, she was promoted to professor, achieving her goal of teaching as a full professor before her untimely death.
Despite these professional challenges, Margaret Harlow contributed richly to the field of psychology, both with achievements in scholarship as well as in administration. In addition to the publications discussed above, she co-authored a paper showing that monkeys learn to solve puzzles in the absence of traditional rewards, suggesting that monkeys have a powerful and primary "manipulation drive" (Harlow, Harlow & Meyer, 1950). Harlow, Harlow, Rueping and Mason (1960) published a report of infant monkeys' performance on learning set and other tasks. Her most impactful scholarly publications, however, came as part of the long-time collaboration for which her husband is principally famous. The studies of maternal separation, social deprivation, contact comfort and filial affection were critical, if controversial, contributions. Demonstrations of the deleterious behavioral, cognitive, social and psychological consequences of maternal separation are as important today as they were a half-century ago when they were first and widely reported by Harlow and Harlow. Co-authored publications with titles like "Social deprivation in monkeys" (1962), "The effect of rearing conditions on behavior" (1962), "The affectional systems" (1965), "Maternal behavior of rhesus monkeys deprived of mothering and peer associations in infancy" (1966, with Dodsworth & Arling), "Developmental aspects of emotional behavior" (1970) and "Psychopathology in monkeys" (1971) showed how effectively and productively science could be advanced through the marriage of developmental and comparative psychology. Summarizing many of the findings from this research tradition and reflecting Margaret Harlow's longtime interest in clinical psychology, Harlow, Harlow and Suomi (1971) published "From thought to therapy: Lessons from a primate laboratory" in American Scientist.
Professor M. Harlow's last sole-authored publication was a 1971 apparatus paper, describing methodological innovations permitting her to study the developmental consequences for monkeys of rearing in nuclear (mother-father-child) families. About her efforts to study the paternal effects on development, Frances Graham (a former Div. 6 President) and his co-authors wrote, "Once again, an important area of behavior, generally thought not to be amenable to laboratory study, succumbed to Harlow ingenuity" (Graham, et al., 1971, pg. 1314). Sadly, Margaret Harlow did not live to see this work completed.
In addition to these scholarly achievements, Margaret Kuenne Harlow had a lasting professional impact from her service to the discipline. Already discussed was her many years of assistance as editor of JCPP. She is also credited with establishing the American Psychological Association Publications Office in 1950, serving as its first director. From 1966 until her death, she was Executive Officer of the Society for Research on Child Development.
Margaret Harlow's career was overshadowed by her famous husband, even in death: Her obituary in the Madison, Wis., newspaper carried the title, "Mrs. Harry Harlow Dies." However, the newspaper continued with the apt subtitle describing her as a "Noted Primate Psychologist." The obituary further indicated that "…in 1968 [Harlow and Harlow] were jointly awarded National Medals of Science. The award was given for 10 years of research into the love relationships of primates."
It is clear that Harlow had a love relationship with the fellow primate she married. Her death on August 11, 1971, following a four-year battle with breast cancer, was devastating to her family and friends. As we recognize "breast cancer awareness month," we also acknowledge the inestimable cost to the discipline when one of its leaders is taken too early — the scientific questions that she never got to ask or answer, the publications that went unwritten and the students who lost the opportunity to be mentored by Margaret Kuenne Harlow.
Additional information
Blum, D. (2002). Love at Goon Park: Harry Harlow and the science of affection. Merloyd Lawrence Books.
Graham, F. K., Jensen, K., & Yarrow, L.J (1971). In memoriam: Margaret Kuenne Harlow. Child Development, 42, 1312-1314.
Pelcowitz, M. (2012). https://www.feministvoices.com/margaret-kuenne-harlow/