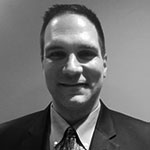 Div. 6 (The Society for Behavioral Neuroscience and Cognitive Psychology) (SBNCP) continues to be an important home for those who are interested in comparative psychology and behavioral neuroscience to build connections and to have access to important resources. SBNCP provides members with opportunities to meet each other, collaborate and share their work and engage in important issues regarding advocacy for our science and ethical treatment of animals. SBNCP engages in a range of topics and issues that members contribute to, including those about science and education, but also ethical practices and public policy that affect scientists, students and research.
Over the past year, SBNCP has worked very hard to increase its reach by engaging more in social media and exploring new ways to highlight its members and their research. Largely the result of the leadership and efforts of Past President Allyson Bennett, this effort has been successful, as we now have a strong social media presence. Please reach out to Allyson or to me if you have ideas about how to continue this part of our growth. SBNCP now has a social media committee, and we would appreciate any input from our members. This can include sending us things about your lab or other news that you think is important to the division, and we will make sure that it is featured on our social media accounts. We think these efforts will help us attract new members and especially students and early career psychologists.
As a reminder, student membership in SBNP is free. Please join if you are a student or make sure to ask your students whether they are members and if they are not, have them join. Ours is an important society for anyone interested in biological and comparative psychology and behavioral neuroscience. One my initiatives over the next year is to find and recruit 100 new students into the organization, and I would ask anyone who can help with this to do so. As one example of what we are doing to try to increase membership, SBNCP will sponsor two special sessions at the spring meeting of the Southeastern Psychological Association (SEPA). SEPA has recently adopted the "data blitz" format, where presenters (usually students) give a short talk that overviews their later poster. It is a great way for people to gain experience in presenting their data and having a chance to connect with their audience in multiple ways. At SEPA, SBNCP will sponsor data blitzes on comparative cognition and neuroscience, and we hope to attract new members that way. If you have other ideas or know of other meetings where we could try the same thing, please let me know. At present, I have not appointed someone to serve as this year's membership chair to work with me on these initiatives, so also please let me know if you are interested or if you have someone for me to contact. I have a lot of ideas.
I am very excited about the 2019 APA convention, and I am working closely with Bonnie Perdue, who is the program chair. Bonnie is working on collaborative proposals with other divisions, but we also would be excited to hear from anyone who would like to organize a session or even just wants to see a specific topic as part of the program. Please let Bonnie or I know via email if you have thoughts about that. I hope that many of you will attend the meeting in Chicago next year. We especially want to welcome participation by student and Early Career Psychologists (ECP). Please look at the call for abstracts and consider attending the convention and presenting your work. And please share this call with your students and colleagues. The deadline for abstracts and more information about 2019 APA Convention can be found on the convention website.
APA Council of Representatives is another place where SBNCP voices are heard. Our council representative, Mark Krause, provides his report in this issue. Please read it carefully to see what is happening at APA and how it affects you and how it affects our science. As you may know, APA is in the process of a major reorganization and potentially one that could present new opportunities for members of our division through increased advocacy for science by APA staff. I think this is something that could be very good for our division and the other science divisions, but it is important that we pay attention to the process and contribute ideas and comments when those are needed to ensure our "seat at the table." The Board of Scientific Affairs (BSA), the Committee on Animal Research and Ethics (CARE) and other APA committees and groups all provide our division with important resources, and they provide a bridge to collaboration with a diverse community of psychologists. Although SBNCP is one of the smaller divisions within APA, we can use these resources to help us advocate effectively on a range of issues and topics that affect our science, students, scientists and society. If you have any questions or thoughts about how best to do this, please let me know.
Our Society depends upon its volunteer members to serve in leadership capacities. In other words, we need you. We certainly are happy to hear from our members about any concerns or thoughts they have, but we also want to encourage people who are interested in serving the Society in some way. You can find a list of our current officers on our website, which is newly updated and also contains important information on things such as division awards.
Speaking of awards, please consider nominating people for those. It is easy to do, and we want to celebrate the accomplishments of our members. This year, Jennifer Vonk serves as the awards chair. We also want to recognize those members who have made sustained and important contributions to our science through the APA Fellows program. Our fellows chair this year is Heather Hill. The call for fellows nominations is now open, and so please contact Heather or me if you want to nominate someone.
I want to end by echoing something that Allyson wrote last year in her presidential column, because I think it is vital to be repeated. There is much work to be done in science, as in society more broadly, to move toward greater inclusivity and greater respect for all people. This means many things for us as a Society: seeking new ways to attract individuals from underrepresented groups to study comparative psychology and behavioral neuroscience; truly supporting these new colleagues and students once they find their way into our labs, field sites and colleges and universities; learning from each other in those places; genuinely protecting each other from all forms of harassment, intimidation and social isolation; and appreciating the challenges to mental health that graduate school presents, that early career challenges present and that academic life in general can present. We must talk about how to accomplish these things, but we must also actively assess our own efforts. We must look carefully at what we do to see if those actions move us closer or further from what we want to be, which is a society that continues to grow, and that attracts a talented, diverse group of students and early career psychologists who identify with our division, not only for the science we do, but for the type of people we are.