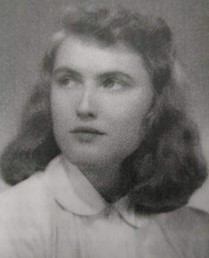 The history of the Div. 6 (Society for Behavioral Neuroscience and Comparative Psychology) (SBNCP) is a story of scholarship and service. Scientists who have devoted themselves to investigations of physiological psychology, behavioral neuroscience or comparative psychology — typically balancing the demands of data collection and analysis, publication, grant writing and other research relevant activities with workload assignments in teaching and mentoring — also find time to invest into disciplinary service. The list of distinguished scholars who have served Div. 6 as an officer or committee chair is a veritable "who's who" of the most impactful researchers in all of psychology. Given these competing time commands, it is an impressive commitment to serve in any one office for the division. Professor Martha Wilson balanced a productive research program, academic responsibilities and other service roles with Div. 6 leadership in the offices of secretary-treasurer (1969-1971), member-at-large on the Executive Committee (1974-1977) Representative to Council (1977-1980), president-elect (1985-1986), president (1986-1987), and past president (1987-1988). She was the second Div. 6 member (after Francis Graham, PhD) to be elected to all six of these leadership positions.

Who is Martha Wilson, the psychologist who helped to lead our division for at least two decades? The information below largely reflects the contents of brief but delightful phone conversations I recently had with Wilson, who is enjoying an active retirement in Block Island, R.I., and to a larger extend, recollections that she wrote in a 2010 memoir. Thanks also to James Green at University of Connecticut for providing helpful information.

Mary Alice Helson was born January 7, 1929, near Philadelphia, Penn. Her father, Harry Helson, PhD, (1898-1977), was a psychology professor at Bryn Mawr College at the time, and the Helson family lived in faculty housing on campus. Martha Alice, as she was called, was the second child born to Harry and Lida (nee Anderson) Helson (1900-1979?). Her brother Henry Berge Helson (1927-2010) had been born 18 months earlier. With a college campus as a playground and academically accomplished parents — mother Lida earned undergraduate and MA degrees in French literature before marrying Harry, who had earned his Harvard PhD under the mentorship of Boring and Dallenbach — it is unsurprising that the Helson children would each grow to become accomplished academics. Both Henry and Martha would achieve prominence as scholars and professors in their respective disciplines (mathematics and psychology, respectively); further, each would marry psychologists [Ravenna Matthews Helson (1925- ) and William August Wilson, Jr. (1925-2017), respectively] who were also accomplished scholars in their own right. Through a presentist lens, it is easy to see the seeds of such academic success sprouting in those early years at Bryn Mawr, remembered by Professor Wilson as happy times, surrounded by a campus community and with summer trips to places like California, Maine and New Hampshire, despite the Great Depression.

Martha Alice Helson was good student, active in sports (particularly field hockey) and a class president. Even when she changed schools, she seemed quickly to gravitate into leadership positions. When World War II began, Harry Helson moved the family to Foxboro, Mass., where he was recruited to work on Navy-funded research on the human factors aspects of radar design. After one year in Foxboro, 10th-grade Martha was sent to a Quaker boarding school about 15 miles from Bryn Mawr. Martha Helson would graduate from Westtown Friends School in 1946.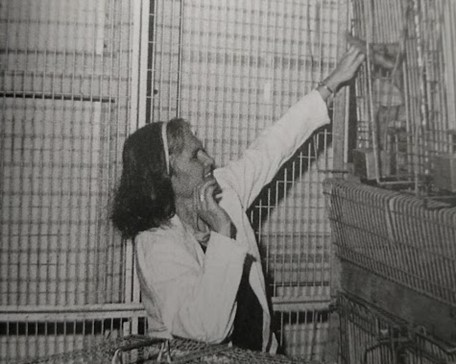 Having experienced "life away from home" in high school, Martha decided to attend college at Bryn Mawr, where her father had returned to the faculty and where money could be saved by living at home. Her father encouraged Martha to consider a career as a psychiatrist, to bring "a sound, scientific perspective to the field" that was still dominated by psychoanalytic thought. For Martha, "psychology seemed a perfect field to me, combining some of the rigor of hard science with the intrinsic interest of studying living organisms." She graduated with a major in psychology but also satisfied the academic requirements for admission to medical school. She also completed an independent research project on color vision under the direction of physics professor Walter C. Michaels. In 1950, Martha H. Warren — prior to her senior year, she had married Robert Warren, Jr., whom she had met at a Quaker work camp — graduated with honors from Bryn Mawr
After graduating, Martha was hired to assist with a research project (the study of education at Princeton). She was pregnant with her first child when Harry Helson became chair of psychology at Brooklyn College, and so she went to work as a research assistant for her father, helping with a study funded by the Society of Illuminating Engineers on the perception of colors that were illuminated by artificial versus natural light. The work would result in Wilson's first two journal publications (Helson, Judd, & Warren, 1952; Helson, Judd & Wilson, 1956). When her marriage ended the following year, Martha and her daughter moved with Harry and Lida Helson to Austin, Texas, where Professor Helson had accepted appointment to the faculty.
For doctoral training, Martha chose Yale University, where her older brother (having earned his PhD from Harvard) was an assistant professor of mathematics. She moved to New Haven in the Fall of 1952, working initially with Lloyd Beck and subsequently with Walter Richard Miles (1885-1978), who had reached mandatory retirement age that same year. In the Yale apprenticeship model, Martha worked with Miles in his research on color blindness. In her second year, she met Burton S. Rosner, an assistant professor in need of a research assistant to help with a funded project to study the physiological aspects of sensation. Wilson recalls, "…while it was a new area for me, I didn't hesitate and became a physiological psychologist on the spot." The research involved using electrodes to map the neural signals corresponding to tactile stimulation in guinea pigs and rabbits. After a year in this research project, Martha's plans to develop a dissertation project on somatosensory mapping, under Rosner's direction, took a detour. Fellow doctoral student Lawrence Kruger encouraged Martha to develop her skills in electrophysiology at the Institute for Living in Hartford, Conn., and introduced her to its director of the Laboratory of Neurophysiology, Karl Pribram (1919-2015).
At the Laboratory of Neurophysiology, Martha joined a powerhouse team of scientists headed by Pribram, and including new PhDs, Mortimer Mishkin and Larry Weiskrantz, and a new MD named William A. (Bill) Wilson, Jr., who would receive his PhD from Berkeley the following year. Each of these men would profoundly impact the science of brain and behavior, but two would have particularly large influence on Martha. Pribram became her mentor, collaborator, and friend across her career. Wilson, also a life-long collaborator, became the love of her life, husband of 62 years and father of her four children. Martha and Bill married in 1954. Martha worked at the Institute for Living from that same year until 1959.
Martha Wilson's dissertation committee consisted of Rosner, Pribram and Frank A. Beach (1911-1988). Having learned neurosurgery in Hartford, her dissertation research attempted to link structure and function in the posterior association cortex of the rheus monkey brain. Her 1955 dissertation was titled, "Effects of circumscribed cortical lesions upon somethetic and visual discrimination in the monkey." The study linked the inferior temporal region to visual but not somatosensory discrimination learning and posterior parietal cortex to tactual but not visual discrimination. The work was subsequently published in Journal of Comparative and Physiological Psychology (Wilson, 1957).
In 1958, Bill accepted a faculty position at the University of Colorado, and so Martha and Bill moved with the children to Boulder. Martha was appointed visiting professor and began teaching while writing-up data collected in Hartford (Wilson, Stamm & Pribram, 1960). Research facilities were not ideal, however, and an offer to Bill from M. E. Bitterman, chair of psychology at Bryn Mawr, would bring the Wilson family to Martha's alma mater. Martha accepted a research associate position on Bill's NIMH-funded project, studying visual and tactual learning-set formation in a laboratory with nearly 100 monkeys (M. Wilson & W. Wilson, 1962; M. Wilson, W. Wilson, & Chiang, 1963). She also taught at nearby Rosemont College. The research and publications continued when the Wilsons moved the project and their family, to the University of Connecticut in 1964.
With the exception of eight months in 1972 at Duke University, working as a NIMH special research fellow with Irving Diamond — a significant year, in that it introduced her to research with bush babies (e.g., Soper, Diamond & Wilson, 1975) —Martha Wilson spent the remainder of her career at the University of Connecticut (UConn), until her retirement in 1987. For the first nine years, she remained in a full-time research position, conducting experiments in the primate laboratory that UConn had built for the Wilsons in Storrs. Because Bill served within the department as a full professor and for years as its chairperson, anti-nepotism rules restricted the opportunities for academic appointment for Martha for many years, despite an impressive and growing record of scholarly output and disciplinary service. By 1973, she had generated 19 journal articles and two published chapters and had been appointed to NIMH's Fellowship Review Committee for the Psychological Sciences and served as its chair for 1973-1974. But by the time the Wilsons returned from Bill's sabbatical-year visit to Durham, Martha had been offered appointment as professor of Psychology at the University of Connecticut. The faculty position allowed Professor M. Wilson to teach and mentor students and to apply for grants as principal investigator. Soon, she had obtained a large grant from the National Science Foundation, established a bush baby colony in Storrs and began studying the behavior-al consequences of lesions in the visual cortex of the prosimians. She also continued to study visual processing in rhesus monkeys.
Two other shifts in Professor Wilson's research pro-gram merit mention. As the research with bush babies wound down in the late 1970s, Martha began to ponder whether the kinds of research questions she had been pursuing with monkeys could be applied fruitfully to human populations. She invested her 1979 sabbatical into learning the protocols for working with brain-damaged individuals, working with Brenda Milner and her team at the Montreal Neurological Institute. From her first day at the Institute, was engaged in neuropsychological assessment — both as a clinical researcher and also by serving as a normal-control volunteer participant in all of the ongoing studies.
The lessons about studying brain-behavior relations in humans, applying the testing paradigms and questions (if not the physiological methods) of her work with nonhuman primates, were taken back to Storrs after Wilson's sabbatical. Her interest in studying the mechanisms of categorization was growing. In a department led by Alvin Liberman (1917-2000), it was probably impossible not to get drawn into the "speech is special" discussion and its implications for categorical perception. In numerous studies, researchers had demonstrated that discrimination was more accurate for two stimuli that cross a categorical boundary (e.g., sounds that are categorized as different consonants or hues that are categorized with different color words) than for two stimuli that were equally separated on the physical continuum but fall within a category (e.g., variations on the same stop-consonant or shades of the same color). Martha believed that these same categorical-perception effects could be obtained with nonlinguistic stimuli — and with nonlinguistic animals as the test subjects.
Moreover, Wilson believed that there was a single unified theory that could account for both categorical and continuous effects on perception: Adaptation-level Theory. Martha was very familiar with Adaptation-level Theory. Of her father's many contributions to the field — recognized, for example with the 1962 APA Distinguished Scientific Contribution Award — Adaptation-level theory (Helson, 1964) was the most influential. According to the theory, experience with stimuli in a particular domain (e.g., sounds, line lengths) are perceived individually but also contribute to a running average or adaptation level that serves as the background against which each new stimulus is the figure. Accordingly, a stimulus of a particular dimensional value (e.g., a particular pitch or hue) is perceived relative to the dynamic adaptation level established by previous experience with similar stimuli. (To illustrate, consider how loud a ringing phone sounds at night in contrast to the quiet that preceded it and compared to the same ring when immediately preceded by the clatter of a typical day.) Critically for the discussion of categorical versus continuous perception, the adaptation level serves as a category boundary dividing perceptual space into two categories (e.g., bluer than average, less blue than average), even if the stimuli fall within a linguistic category (e.g., "blue"). A clever series of studies, published in the cleverly titled article "The ABCs of Categorical Perception" (where ABC stood for "Adaptation-level Based Categorization"), provided compelling support for this perspective. Streitfeld and Wilson (1986) showed that human participants' visual and kinesthetic discrimination performance was better between than within categories, where the category boundaries were computationally determined by Helson's logarithmic formula for calculating the adaptation level. Wilson's application of Adaptation-level Theory has important ongoing implications for a wide range of topics in psycholinguistics and cognitive psychology, including the comparative study of cognition.
From 1949 to 1963, APA's Div. 6 (Physiological and Comparative Psychology) was merged with Div. 3 (Experimental Psychology). In the early 1960s, discussions were initiated about separating the divisions again. Martha Wilson was tapped to be the secretary-treasurer of the reconstituted division, and she recorded minutes for an organizational meeting held at the 1961 APA convention (Dewsbury, 1996). By 1964, the Division of Physiological and Comparative Psychology was officially reborn, with Sidney Weinstein as its president and Francis K. Graham as its secretary-treasurer. However, Wilson remained active and important in the organization. Dewsbury (1996) described her (along with Brenda Milner, Karl Pribram, Mortimer Mishkin and a few others) as "regulars who kept Div. 6 alive" (pg. 55). Wilson would be elected secretary-treasurer after Graham's term. As noted above, she was subsequently elected to the offices of member-at-large, representative to Council and president. For her 1987 presidential address, Wilson discussed brain mechanisms in categorical perception. A chapter, "Categorical Perception: The Groundwork of Cognition," edited by Stevan Harnad, reviews this research (Wilson, 1987).
Wilson retired in 1988. A citation from her department at the time of her retirement noted, "The more than forty papers published by Dr. Wilson are comprehensive in the variety of brain areas and mental processes subject to her scrutiny for more than twenty-five years." She had impacted students through teaching and mentorship and contributed to the discipline through a wide range of service, well beyond her the leadership roles in Div. 6. At just 59 years of age, Wilson had many productive years ahead of her, and has been active in social and political causes throughout her retirement. (Historian's note: Indeed, a letter to the editor that she recently wrote to her hometown newspaper, arguing that the paper has not been adequately vocal against gun violence, was a key clue that led me to be able to track down Wilson for the interview that started this column.) Of particular note, Martha Wilson volunteered her time, effort and expertise for many years at the Northeast Correctional Institute. She visited the Connecticut prison three times per week for eight years, teaching inmates literacy skills, psychology and other topics, and tutoring individuals in preparation for their GED tests. Thus, Wilson's legacy is one of great impact, both within and beyond her career as a scientist and professor.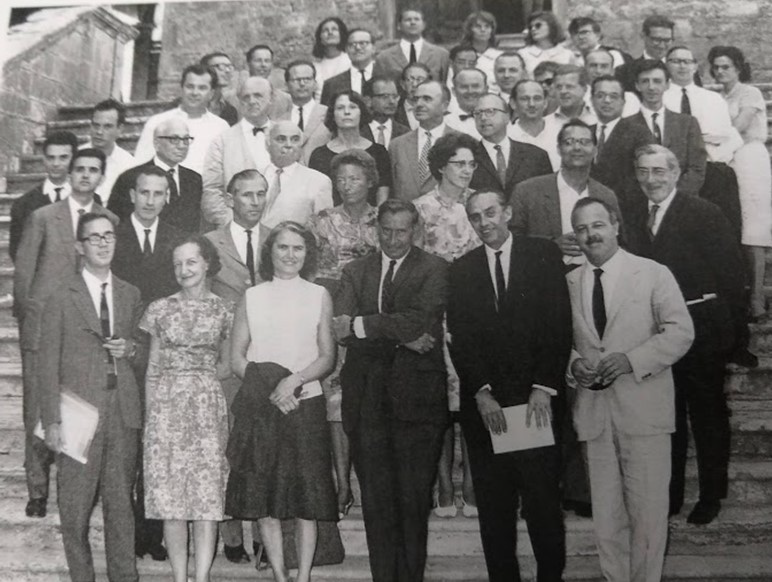 Included in this legacy is Wilson's record of accomplishment during an (ongoing) era in which women faced challenges beyond those of their male peers. Like other female scholars, Martha Wilson made difficult choices and sacrifices in professional development in order to have children. Her long, happy and successful marriage to Bill Wilson came with academic costs, both from institutional biases and anti-nepotism rules and also from less overt negative attitudes and treatment. Although she benefited from strong and effective mentors and collaborators, academic and professional opportunities and recognitions were likely slower to come to Martha Wilson and other female scientists than to males with comparable academic and research records. Nevertheless, Wilson is grateful for the support, acceptance and honors she received from our field, and noted in the foreword of her memoir that she was writing "in the context of an era that allowed me, if somewhat painfully at times, to become a different person that most women who lived in past times."
Today, the Society for Behavioral Neuroscience and Comparative Psychology largely consists of scholars who identify as either behavioral neuroscientists or comparative psychologists. Martha Wilson made important contributions to both fields with a research program that bridged physiological psychology, comparative cognition and neuroscience. For all of these reasons, her story is our story.
A request from the SBNCP Historian
If you have photos, notes, minutes, or other archival materials from Division 6's history, please contact me. I'd be happy to scan and return or otherwise to archive relevant information of historical interest. I am particularly eager to acquire photos from previous meetings and of previous officers.Thank you.
References
Dewsbury, D.A. (1996). A History of Division 6 (Behavioral Neu-roscience and Comparative Psychology) : Now you see it, now you don't, now you see it. In D.A. Dewsbury (Ed.) Uni-fication through division: Histories of the divisions of the American Psychological Association. pp. 41-65. Washing-ton, D.C.: American Psychological Association.
Helson, H. Judd, D. B., & Warren, M. (1952). Object-color change from daylight to incandescent filament illumination. Illu-minating Engineering, 47, 221-233.
Helson, H. Judd, D. B., & Warren, M. (1956). Color rendition with fluorescent sources of illumination. Illuminating Engineering, 51, 329-349.
Oscar, M., & Wilson, M. (1966). Tactual and visual discrimina-tion learning in monkeys with frontal lesions. Journal of comparative and physiological psychology, 62(1), 108.
Soper, H. V., Diamond, I. T., & Wilson, M. (1975). Visual atten-tion and inferotemporal cortex in rhesus mon-keys. Neuropsychologia, 13(4), 409-419.
Streitfeld, B., & Wilson, M. (1986). The ABCs of categorical per-ception. Cognitive psychology, 18(4), 432-451.
Wilson, M. (1957). Effects of circumscribed cortical lesions upon somesthetic and visual discrimination in the mon-key. Journal of Comparative and Physiological Psycholo-gy, 50(6), 630.
Wilson, M. (1987). Brain mechanisms in categorical percep-tion. In S. Harnad (Ed.), Categorical perception: The groundwork of cognition. (pgs. 387-443). Cambridge Uni-versity Press, Cambridge, MA.
Wilson, M., Stamm, J. S., & Pribram, K. H. (1960). Deficits in roughness discrimination after posterior parietal lesions in monkeys. Journal of Comparative and Physiological Psychology, 53(6), 535.
Wilson, M., & Wilson Jr, W. A. (1962). Intersensory facilitation of learning sets in normal and brain operated mon-keys. Journal of comparative and physiological psycholo-gy, 55(6), 931.
Wilson, M., & Wilson Jr, W. A. (1964). Visual and tactual prefer-ences in normal and brain-operated monkeys. Animal Be-haviour, 12(2-3), 227-230.
Wilson, M., Wilson Jr, W. A., & Sunenshine, H. S. (1968). Percep-tion, learning, and retention of visual stimuli by monkeys with inferotemporal lesions. Journal of comparative and physiological psychology, 65(3p1), 404.