To recognize accomplishments in developmental psychology, Div. 7 annually presents nine awards and two grants.
Div. 7 is proud to honor individuals who have made significant contributions to the field of developmental psychology through their careers. Seasoned professionals, mid-career, and early career psychologists may have their work recognized by the division, which also acknowledges the importance and accomplishments of mentors and scholarship. To support the research of graduate students and early career psychologists, Div. 7 also offers two grants, which help to advance significant content knowledge, methodology and/or theory in developmental psychology.

Distinguished career awards
Honoring the accomplishments of professionals over the course of their careers
Mid-career awards
Celebrating the achievements of mid-career professionals
Early career awards
Recognizing the accomplishments of graduate students and early career psychologists
Early Career Outstanding Paper Award
The Early Career Outstanding Paper Award recognizes a graduate student or early career scientist, within seven years of PhD, who has published (or has in press) an outstanding paper in the previous year.


Boyd McCandless Award
This award recognizes young scientists who have made distinguished contributions to developmental psychology.


Dissertation Award in Developmental Psychology
This award recognizes an individual whose dissertation is deemed to be an outstanding contribution to developmental psychology.

Scholarship and mentorship awards
Commemorating the contributions of scholars and mentors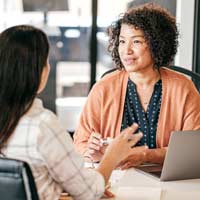 Grants
Supporting research in developmental psychology