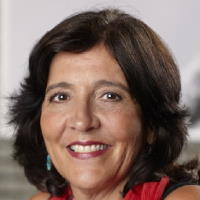 Cynthia García Coll, PhD, is the Charles Pitts Robinson and John Palmer Barstow Professor Emerita at Brown University, as well as an adjunct professor in the department of pediatrics at the University of Puerto Rico. For her, it is an honor to receive the Urie Bronfenbrenner Award for Lifetime Contribution to Developmental Psychology in the Service of Science and Society. Professor García Coll's work has had far reaching, research, policy and practice relevant impacts, consistent with the vision of Urie Bronfenbrenner. 

At its essence, her career has given life to a movement in the field of developmental psychology: the championing of ethnic and racial minority youth development, with an emphasis on de‐pathologizing children's lives and holding accountable the academy to understand their development in contextualized, resilient ways. In seminal works appearing in the 1990s, Coll introduced important theoretical pieces to the field. The first was a historical review of how poorly the field had attended to the experiences of minority youth in its research base. The second was a theoretical piece introducing an Integrative Model of minority youth development. This theoretical framework is used widely today and is recognized as the defining perspective which places contexts such as racism, discrimination, oppression, migration, and public policy at the forefront of shaping minority children's development. In the area of cultural studies, a third focus of her work was on the well-being of immigrant youth, including scholarship on the immigrant paradox in the U.S. Now, more than ever, her model placing discrimination and public policy at the forefront of shaping minority youth development is extremely relevant and timely.
In addition to her scholarship, developmental psychology has deeply benefited from García Coll's visionary leadership as the editor of two major journals in our field: Developmental Psychology and Child Development. Looking forward, Coll is mobilizing efforts in several countries to continue her work on behalf of disadvantaged youth on a global stage to combat the deleterious effects of racism of native minority populations and anti-immigrant biases for migratory youth. Recently with her students, she has modified Bronfenbrenner's Bioecological model to bring cultural processes from the macro to the micro.
Aside from a stellar academic life, García Coll is enjoying the development of her three adult children, the emerging adulthood of her three step grandchildren and the return to experiencing early childhood development through her two granddaughters.