If you want to honor a leader in developmental psychology, please contact our webmaster, Sue Hobbs.
Featured great leader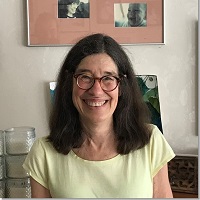 Elizabeth Spelke, PhD, winner of the 2020 Div. 7 Mentor Award, answers questions about her experiences as mentor and mentee, and provides suggestions for early career scholars:

"If you love doing science, teaching science, and nurturing future scientists, there is no better life you could have—even today. Science has been under pretty heavy attack over the last years, but we need it more than ever, and it continues to light the way to a better, safer, healthier future and a deeper understanding of who we are."

Read the full Q&A with Spelke about her experience as a mentor.
Other great leaders in Div. 7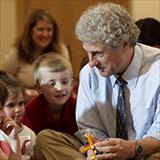 Meltzoff received the G. Stanley Hall Award from Div. 7, putting him on the same award list as Jerome Bruner (1975 awardee), his graduate advisor.The launchpad for his work was a 1977 paper in Science on neonatal imitation. His research also includes neuroimaging techniques and the study of how children acquire racial biases and prejudices.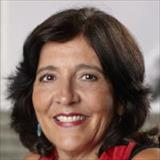 Cynthia García Coll, PhD, is the Charles Pitts Robinson and John Palmer Barstow Professor Emerita at Brown University, as well as an adjunct professor in the department of pediatrics at the University of Puerto Rico.
About the Great Leaders series
Div. 7 pays tribute to visionaries in the field of developmental psychology to serve as models for students and early career psychologists and to recognize the accomplishments of its members and other innovators. By featuring great leaders in Div. 7 and developmental psychology, the division seeks to showcase achievements and research in the field that will inspire others.
Learn more about Div. 7 leadership
Div. 7 honors the legacy of former leaders.
Discover more about the Div. 7 presidential initiatives.
Find and contact leaders in the division.