President
2019 President
Suniya Luthar
Department of Psychology
Arizona State University
Tempe, AZ 85287-1104

President's Message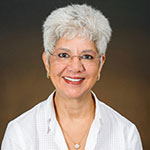 Dear Div. 7 members, 
A very happy new year to you and a warm welcome to those of you who are new members in our division. I'm writing to highlight a sampling of our major initiatives, in which we'd love to have you involved.  
Significant among Div. 7's activities is the promotion of scientific knowledge in applied settings, informing public policy decisions relevant to optimal development across the lifespan. Because of our association with APA, located in Washington, D.C., and its offices dedicated to such advocacy, we have the ability to influence  – at the national level — not only psychological science, but also grant priorities and social policy initiatives related to human development.
In addition to promoting research in developmental psychology across the entire lifespan, Div. 7 is committed to facilitating dissemination of cutting-edge work via our
newsletter
,
website
and the
APA convention program
. We are also proactive in collaborative work with other divisions. In an effort to promote scientific knowledge in applied settings, for example, the leaders of seven divisions, including ours, formed a consortium to develop a
web-based resource for behavioral information on children, youth and families
. This resource serves as a gateway to a network of websites that provide evidence-based approaches to promote healthy development. In another important initiative, Div. 7, along with Div. 37 (Family Policy and Practice), led a
Joint Task Force on Physical Punishment of Children
to review research on spanking and its effects. Div. 7 also continues to play an active role in helping shape the policies and priorities of APA as an organization via our elected members to the
Council of Representatives
.     
An especially important aim of Div. 7 is to enhance student education and early career development in our field and to recognize outstanding contributions through presentation of
awards and small grants
. We pay tribute to excellence in research through awards such as the
Dissertation Award
,
Early Career Outstanding Paper Award
, the
Boyd McCandless Award
for distinguished early career contributions and
dissertation
and
early career grants
. For senior scholars, we have the
G. Stanley Hall Award
for distinguished contributions, the
Urie Bronfenbrenner Lifetime Achievement Award
, the
Maccoby Book Award
and the
Mentor Award
.
In contemporary times, more than ever before, evidence-based, excellent, scientific research must be communicated to policymakers in our government. It is for all these reasons that I'm extending a personal invitation for you to become involved in the initiatives we are already pursuing and as or more importantly, to bring fresh thoughts and ideas to the table. The leadership of our division is especially keen to have a strong voice from students and early developmental scientists, so please do invite your students and colleagues to become members as well and join us in help shaping the directions that developmental science will take in the years to come.  
Looking forward to working with you and sending all best wishes for a peaceful, happy and prosperous 2019.
— Suniya
Suniya S. Luthar
President, Div. 7
Related Resources