In this issue
The Work of APA's Coalition for Psychology in Schools and Education
Updates and useful educational resources from the chair of APA's Coalition for Psychology in Schools and Education.
By
Timothy W. Curby, PhD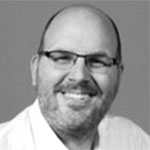 Celebrating its 15th anniversary this year, APA's Coalition for Psychology in Schools and Education seeks to apply psychological principles to pre-K–12 education. The coalition brings together 20-25 psychologists twice a year from many divisions and groups to provide resources that can be of use to teachers and students. As the chair and divisional representative to the coalition, I wanted to provide this update to the division. 
The Coalition's best known product is the Top 20 Psychological Principles for Pre-K–12 Education. It describes important principles for educators to understand (e.g., what students already know affects their learning).  The document is being used by teacher training programs, psychology courses and practitioners in the U.S. and abroad. In fact, because of demand, the document has been translated into 10 languages, with several others underway. Furthermore, there are several derivative products available or in process. For example, the coalition is finalizing a version of the document that focuses on early childhood, similar to an adaptation that was made for creative, talented and gifted students. There is also a badges program that schools can apply for if they are able to provide evidence of integration of the principles into their school.
There are several other products that provide salient information through modules, videos, webpages and blog posts that address a variety of psychological topics. For example, some topics that have been addressed include understanding and preventing violence directed against teachers, promoting high-functioning school-based teams of professionals, dealing with disruptive classroom behavior and choosing a high-quality preschool. The coalition has also conducted surveys to better understand educationally and psychologically relevant phenomena. For example, the coalition conducted a survey of kindergarten teachers across the U.S. and found, for example, despite the changes in the emphases of  preschools to be more academically oriented, kindergarten teachers would much prefer that children come into kindergarten with social–emotional skills than academic ones. The coalition has also created an early childhood educator toolkit that categorizes well-known resources across 11 areas of child development and learning as not researched, research-based and evidence-based. These resources are all freely available to the public.
There are also several projects presently underway. The coalition is working on providing classroom teachers with basic information on mental health based on behavior not diagnosis (e.g., anxiety-related behaviors). In addition, the coalition is also analyzing information from a survey of pre-k–12 educators to determine what their needs are. The survey also was designed to determine the extent to which teachers understood and valued the principles identified in the top 20. One area of need the coalition has already identified was to adapt the top 20 for special education environments. Lastly, the coalition has plans to target resources focused on reducing educational disparities. This work would build off of the APA's report on ethnic and racial disparities in education and interweave with APA President Rosie Phillips Davis's, PhD, initiatives on deep poverty. If you are interested in learning more about the coalition, or have any questions about our work, please feel free to email me.