In This Issue
Presidential Message from Suniya S. Luthar
Div. 7 President Suniya S. Luthar announces the inaugural awardees of the new mid-career awards and discusses highlights of the Div. 7 program at APA 2019.
By
Suniya S. Luthar, PhD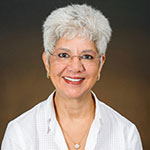 Dear Div. 7 Members,
I hope you all had a good end of the academic year and are enjoying the beginning of the summer months.
As we are approaching
APA's 2019 convention
, I'd like to tell you about several special events organized by Div. 7, many in collaboration with other divisions, and I hope that you will join us.
The first is a session to honor Edward Zigler, PhD, who passed away earlier this year. Several of his students and colleagues will speak at a symposium, including Jake Burack, Dante Cicchetti and myself, along with Kimber Bogard, senior vice president for strategy and programs at the New York Academy of Medicine. The symposium will be on Friday, Aug. 9 from 10:00 a.m.-10:50 a.m.
Second, we will have a symposium on two new reports from the National Academy of Science, Engineering and Medicine, both focused on maximizing the well-being of children. One is on early childhood and the second on adolescence. Discussing these reports will be members from each of the panels that crafted them: Iheoma Iruka and myself for the report on early childhood and Nancy Hill and Leslie Leve for the report on adolescence. Kimber Bogard will moderate this symposium. 
Apart from these two symposia, we have several exciting talks, including the scholars who have received the G. Stanley Hall Award for Distinguished Contribution to Developmental Psychology and Urie Bronfenbrenner Award for Lifetime Contributions to Developmental Psychology in the Service of Science and Society. Charles Brainerd will be giving the G. Stanley Hall address and Mary Dozier will be giving the Bronfenbrenner address. They will present on Saturday morning, back to back, at 11 a.m. and noon. Lauren Emberson, the recipient of the Boyd McCandless Award for Early Career Contributions, will speak on Saturday at 4 p.m. And of course, we have other symposia and poster sessions, plus Div. 7 Social Hour, along with Div. 37, on Thursday at 6 p.m.
Midcareer awards
As I mentioned in the last edition of our newsletter, one of my aims as president was to help introduce some Div. 7 awards named after women scientists, given that we have three major ones named after men, noted above.  
I'm delighted to say that this spring, we received outstanding nominations for each of the two new awards we created, both for mid-career scientists. Details of the awards along with inaugural winners are noted below. I encourage you to submit nominations next year.  
The Mavis Hetherington Award for Excellence in Applied Developmental Science
The Hetherington award recognizes excellence in scholarship and contributions to applied developmental science. This award is intended for individuals whose work has not only advanced the science of developmental psychology, but also has helped to promote the well-being of children, families and groups or organizations. These contributions could have been made through applied research, direct service, advocacy, influencing public policy or education or other activities that have improved outcomes for children and families. 
The recipient of the 2019 Mavis Hetherington Award is Rebekah Coley, PhD. She will present her Hetherington Address at the 2020 meetings. 
The Mary Ainsworth Award for Excellence in Developmental Science
The Ainsworth award recognizes excellence in scholarship and contributions to developmental science, including contributions in research, student training and other scholarly endeavors. Evaluations are based on the scientific merit of the individual's work, the importance of this work for opening up new empirical or theoretical areas of development psychology and the importance of the individual's work in linking developmental psychology with other disciplines.
The recipient of the 2019 Mary Ainsworth Award is Elena Grigorenko, PhD. She will present her Ainsworth address at the 2020 meetings.
I hope to see many of you at the convention in August.  In the meantime, I send all best wishes for a splendid summer.    
Suniya S. Luthar
President, Div. 7