On what projects/studies are you currently working? In what ways, have you needed to modify your projects and research during the pandemic?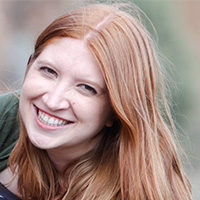 My lab studies cognitive development, with a focus on bridging basic and applied developmental science. We use a variety of methods to study children's learning, such as behavioral tasks, standardized testing, longitudinal studies, eye-tracking, parent report apps, online studies, and more. The pandemic has made my lab pivot toward primarily online methods of data collection.
What advice would you give someone starting out an academic position?
I would encourage new faculty to think about how they want to handle various aspects of their job. When I started my first tenure-track position, I read The Complete Academic: A Career Guide, a book published by the APA, which made me realize that there is more to being a professor than teaching and research. As a faculty member, you will have to do service, learn tenure expectations and procedures, navigate power structures and politics, budget funds, and more. Thus, you will need to ask yourself questions about these roles, such as: What kind of service is valuable to you? How will you manage the interpersonal dynamics of your department? Generate answers to these questions before beginning the position and revisit the questions every semester to make sure you are satisfied with the trajectory of your career.
What advice would you give to current graduate students?
A PhD takes a long time. Although you may have started graduate school to pursue a career as a professor, your life, desires, and goals might change by the end of graduate school. Thus, I encourage graduate students to acquire skills that are marketable inside and outside of academia. Examples include programming, statistical analysis, publishing journal articles, writing grants, and public speaking. These skills will help your career path flourish regardless of what you choose to do at the end of graduate school.
What are some ways that you strive for work-life balance during the pandemic?
My work-life balance is currently unbalanced. The pandemic closed daycares, and thus I have had to navigate parenting and working at the same time. This has been the ultimate test of my multi-tasking skills. I have taught classes, attended faculty meetings, and led lab events online, all while playing with my toddler. During nap time and post-bed time are when I answer emails and work on writing projects. I'll be revisiting work-life balance once my daughter returns to daycare.
What do you wish you had more time to do during the pandemic?
I wish self-care activities were more feasible during the pandemic.
What activities do you do in your spare time?
Pre-COVID-19: Spending time with friends and family, traveling, watching psychological thrillers, SCUBA diving, hiking, and being in the presence of nature
What are the biggest problems/challenges for society that psychology should seek to solve right now?
Psychological science has the potential to improve the world, as our research has implications for health, education, and more. However, we need to focus energy our own diversity issues to have a stronger contribution to society; we need to diversify who we are as scientists and the types of science we value. For example, several racial/ethnic groups are still underrepresented in graduate school programs and, consequently, tenure-track faculty lines. Moreover, basic science has historically been valued over applied science, but applied science is how we test and demonstrate the value of basic science. My personal experience has been that I get praise for the theoretical contributions of my work, but rarely for my more applied research or efforts to diversify the academic pipeline. Indeed, psychological science needs a rebalancing in its value system